Tuesday, April 19 10:00 am - 6:00 pm
OPENING RECEPTION: Tuesday April 19, 2005 5:00 pm - 6:00 pm
Wednesday, April 20 10:00 am - 5:00 pm
Thursday, April 21 10:00 am - 3:00 pm
WIPI Conference Seminar PANEL April 20, 2-4pm

SPONSORED BY: WIPI, International Photography Awards
and the LUCIE AWARDS
April 20, 2-4pm - The Do's and Don'ts of Working in Photography
Sponsored by Women In Photography International Business/Marketing Track WIPI (Women In Photography International) presents a roundtable discussion by a group of established professionals working in the field of photography, from Commercial to Fine-art. Specific suggestions for achieving personal and financial goals while avoiding mistakes will be covered throughout the discussion. Moderated by Jean Ferro.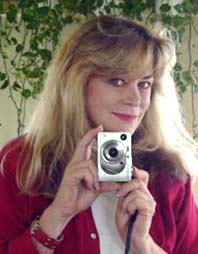 Jean Ferro, Photo Artist / President Women In Photography International
Jean Ferro began her career in the visual arts in Hollywood in the 1970s, shooting personalities while building a classic library of self-portraits. Throughout the '80s, Ferro's fine-art self-portraits (1974-present) received international recognition from magazines such as ZOOM magazine (1985 - 8 pgs., 1988 - 6 pgs.) and French Photo, along with US national TV magazine shows for CBS and ABC TV networks.

"In 1990, Ferro's "Statue of Liberty" project marked her transition from fifteen years of traditional photography into "Photo Art," mixing various mediums. A 1992/93 City of Los Angeles Cultural Affairs award enabled Ferro to create
"Through Our Own Eyes, Self Portraits by People Without Homes," a compelling 30-minute photo/video documentary of Los Angeles' homeless community. In 1996, "Global Liberty," her photo-based mixed media work using international newspapers from 42 countries, was exhibited at the Bridge Gallery, Los Angeles City Hall.

Fine art photographer Edmund Teske was quoted as saying about Global Liberty"...Your show Jean Ferro!--is the essence of Walt Whitman and Edward Steichen's great show 'Family of Man.'" Her portfolios include: Film, Music and Artist portraits, 1975-present including David Bowie, Ringo Starr, Reba MacEntire, Arianna Huffington, Larry Gelbart, Eric Etebari as well as Los Angeles based artists, Tony Berlant, Rene Petropolis, Samson DeBrier and many others; Portfolios include, "Hollywood" 1974-Present, Los Angeles 1974-present, El Centro 1974-1981, Valentino Place. 1981-1990, Rossmore Ave. 1990-2003, Studios, "Paris Street Series" 1974; "Satin Slips" (including "The Green Slip") 1975-1988; "Italian Series" (including "Bomarzo" and "Olympic Stadium"), 1983; "American Flag"1980-present, including "Memorial Day Forever Sad the Heart"; "Trees" 1980-present; "Bucks County, PA," 1960-present.
Ferro has also been commissioned by Paramount Studios, Southern California Regional Rail Authority, Capitol Records and DreamWorks, SKG. Editorial clients include Los Angeles Magazine, Southern Calif. Edison, Pacific Bell and others. Ferro's work is a growing body of images that shoot straight from the heart. Her journalistic style of movement and spontaneity is evident in the Los Angeles, City of Dreams by Tower Publishing 1999.

April of 2000, Jean became President of Women In Photography International.
---
WIPI is proud to present panelist:
Françoise Kirkland, Scott Mc Kiernan, and Karen Hansen,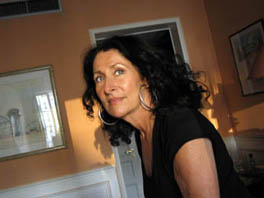 Françoise Kirkland, Consultant/Manager,
www.DouglasKirkland.com

Françoise Kirkland was born in Paris and educated at the Sorbonne. She holds degrees in Political Science and English.

After working as simultaneous interpreter, Kirkland moved to New York in 1967 and started a career as a freelance journalist working with her husband Douglas Kirkland for various American and French publications. Together, they also produced a number of documentaries, featurettes and television commercials and traveled extensively in Europe, Africa, Japan and the USA.

They moved to Los Angeles in the mid 70's and Françoise became West Coast picture editor for Look Magazine in 1978 and was under contract with Life magazine from 1979 to 1981.

After being West Coast Bureau Chief for the Gamma-Liaison
Photo Agency from 1981 to 1982, Françoise Kirkland became West Coast Bureau Chief for the Sygma Photo Agency until 1987. Douglas Kirkland joined Sygma soon after. She produced news and entertainment features for national and international distribution and worked extensively with major film studios coordinating their publicity and advertising needs. As his agent, she represented Douglas Kirkland as special photographer on movies such as "Sophie's Choice", "Out of Africa" "The Pirate Movie" "Romancing the Stone" and many more.

In 1987, Kirkland became the Director of National Magazine Publicity and Still Photography at New Century /Vista.
She joined the Gordon Weaver Company as Vice President of Publicity in September 1989. Clients included Columbia, MGM/UA, Corsair, New Visions, Filmstar, and WEG. She organized the national publicity campaign and launching of Douglas Kirkland's book "Light Years".

In 1990, the Kirklands renewed their business partnership and Françoise has since been overseeing the daily studio operations as well acting as manager and consultant to her husband's career on a full time basis. She oversees and curates exhibitions of his work around the world and works on books projects including "Legends" "Body Stories", "Woza Africa" "James Cameron's Titanic" "Make Up Your Life" and "An Evening With Marilyn" among others. Their latest book project is "When We Were Young" to be published in 2006

When not traveling the globe, the Kirklands live in the Hollywood Hills in sunny California.
http://www.douglaskirkland.com
---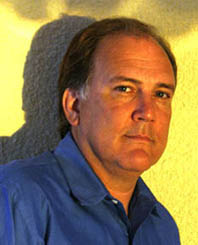 Scott Mc Kiernan Photographer/Publisher/Founder ZUMA Press

Scott Mc Kiernan's dynamic leadership and 30-plus years of wide-ranging experience in photojournalism--as a photographer, photo editor, agent and now publisher--has proven to be instrumental in establishing ZUMA Press as one of the largest independent editorial photo agencies in the world.

Starting out as a teenager in Brazil, he worked for numerous publications. In 1978 as a young art school graduate, Mc Kiernan exhibited at several major art galleries in New York and then moved into media, where he worked his way up to covering page-one stories for major magazines such as Paris Match, Stern, Newsweek and People Weekly. In the '80s, he was represented by Black Star and photographed everything from human interest to war, as well as in-depth reportage of important issues of the day and an occasional NGO or Fortune 500 annual report. Averaging 300 assignments annually, Mc Kiernan developed a reputation as a hard working world-class shooter with detective-like communication skills that enabled him uncover the most revealing, pivotal elements of a story.

Over the years, his photojournalistic abilities have earned the respect of editors and photographers around the world. It was these relationships that helped catapult his company to elite status within months after its founding in 1995. With a staff of 50, representing 900 photo-journalist and a worldwide presence, ZUMA is firmly established as one of photojournalism's leading players.

An industry visionary and champion for the photojournalists he represents, Mc Kiernan launched two new initiatives in 2004: DOUBLEtruck Magazine, the ultimate showcase of cutting-edge photojournalism, for images that command being seen across two pages; and zReportage.com, the high-end, premium photojournalism service for stories that need to be told. In 2005 he co-founded FOTONITE, a monthly gathering for photojournalists a non-profit organization to help starting out photo journalists in need. Also in 2005 ZUMA will launch a wire service and book publishing division.

Mc Kiernan guest lectured at UCLA for five years before signing on as the instructor of "Cutting-Edge Photojournalism" three years ago. He still remains an active shooter today. His experience both behind the camera, as an editor and a leading agent makes him highly sought-after as a multi propose speaker. He often takes the podium at Industry events such as FotoFusion and others hosted by the American Society of Media Photographers, American Society of Picture Professionals and National Press Photographers Association, among others. Mc Kiernan is a BFA graduate of Hartford Art School in Connecticut. He also studied at the School of Visual Arts, the Rhode Island School of Design and completed postgraduate work at the News School of Social Research.

http://www.ZUMApress.com
http://www.zReportage.com
http://www.DOUBLEtruckMAGAZINE.com
http://www.FOTOnite.org

---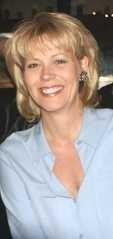 Karen Hansen,
Owner, Fresh Lists, FreshLists.com

My childhood in Denmark was recorded in great detail by my father, who loved his camera and passed his passion for photography on to me.

Twelve years ago I walked into a pro photo studio for the first time and it changed my life. That afternoon I signed on for a six month internship, which lead to a four year career as a photo professional. Although the photographer was very creative, his marketing skills were poor, so he did little commercial photography.

On the other hand, I found marketing fascinating and concentrated my efforts on pursuing new clients. For the next three years I represented several photographers, learned the value of marketing and what it really took to run a successful commercial photography business. In doing so, I discovered that the contact lists I purchased were far from ideal; either they were too expensive, awkward to use or often both.

FRESH LISTS came to life out of sheer frustration. While stuffing envelopes at 1:30 one morning I said to myself; "There has got to be a better way!" by 2 am the idea for FRESH LISTS was conceived. Having no programing experience I set about the process of learning everything I could about the commercially available databases.

I identified FileMaker Pro to be the best and most flexible program with which to build an easy to use contact management program for photographers. My goal for my clients is to get the best result in the most cost effective, time efficient way - - it's all about being organized. Since launching FRESH LISTS nine years ago, I have consistently updated, upgraded and added new features to meet the changing needs of the photo industry.

Today FRESH LISTS offers much more than providing photographers with targeted mailing lists. The program is a tool that enables them to control their business and maintain a good, profitable marketing plan. I make an effort to speak to students and established photographers alike, because it's never too soon to learn the value of efficient, effective marketing.
Stop by the FRESH LISTS website and fill out the application for a free FRESH LISTS program. We provide unlimited technical support to our customers.
SPONSORED BY: WIPI, International Photography Awards and the LUCIE AWARDS
---