Judith Diana Winston is a visionary artist and writer. She is the author of the book, MEDITATIVE MAGIC: The Pleiadean Glyphs. This oversized workbook is an easy-to-follow guide to meditation. Each of the "Glyphs" is accompanied by a page of interpretation or "expanded definition" and is reproduced on 8"x8" removable meditation card. The Glyphs are geometric patterns that came to Judith Diana over a three and a half year period during meditation She was guided to draw the first of these on graph paper and use it as a focus for meditation. Over the years she was shown sixteen symbols or Glyphs. She was also given specific information on each one, how it worked, and how the Glyphs work as a whole. Each of these geometric configurations has a name describing it's function and the particular "attribute or pattern of consciousness" with which it works.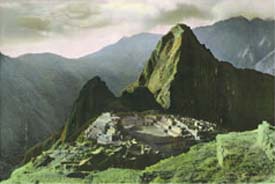 From 1981 through 1989 I was literally, propelled forward to make a number of journeys to various sacred sites all over the planet. I found myself particularly drawn to the ancient megalithic (great stone) sites built by man. This included such places as the Egyptian Pyramids and Spinx, Machu Picchu, Peru, Tiahuanaco, Bolivia, Stonehenge, The Myan Pyramids, and Easter Island. Out of this grew two bodies of work. The first is EARTHWEAVER, a novel-in-progress based on my personal journey of self-discovery which includes twelve hand-painted photographs. The second is an in-camera color-manipulated, single and multiple image photographic series, MONUMENTS TO MAGIC. As I studied these enigmatic sites, both visually through the lens of my camera and by reading various texts, I was struck by the emphasis placed on geometric forms and by the importance of specific reoccurring numbers and proportions encoded in stone. I found this to be a common thread running throughout the various sites regardless of location.

As a child and adolescent I had a terrible time with math and came to dread anything that entailed the use of numbers. Now I was literally surrounded by them. I found great irony in this "coincidence" and asked a well know psychic about it. His reply was that if I could allow myself to move into the "higher meaning" of numbers I would find that I was "a master" and that I had worked with "sacred geometry" before. This, he said, was one of the reasons that I was drawn back to these ancient sites in this lifetime.

I was intrigued by this rather sage advice, but not entirely certain what it all meant. I began a search, which continues to this day, for materials on the subject that I could relate to and that were written in a simple, non- technical language. I discovered that the concept of the metaphysical effect of particular geometric shapes as well as the study of the esoteric meaning of numbers was a part of all of the ancient mystery school teachings. This includes the Hebrew alphabet in which the symbols are both letters and numbers.

As I continued to look I found myself frustrated by the lack of solid material and the sophistication of the material that I did find. By this time I had become accustomed to spending some quiet time each day in a meditative state. I decided to ask for further guidance in meditation. In the early part of 1989 I became aware of, what I can only call, a particular presence when I meditated By the end of the year, when I was preparing to make the last of my journeys for the EARTHWEAVER / MONUMENTS TO MAGIC series, to Easter Island, the presence had become quite real and began the process of "filtering down" specific guidance and information.
This was how, upon my return, the very first of the symbols, which later told me that they wanted to be called Glyphs came forward. This is the Glyph called "EKR" ATONEMENT or AT-ONE-MENT. I was later to learn that this symbol works directly on the pituitary and pineal glands and I now realize that it acted as a doorway for me. After meditating on "EKR" for about a month and a half other Glyphs, along with their names and definitions began to come through clearly, cleanly, and systematically, I have discovered that if a Glyph is "communed" with on a regular basis it not only puts one in a relaxed "alpha" state but, it also creates a deep experiential understanding of the specific energy.

In simple terms, the Glyphs are frequency modulators They are tools that adjust our energy patterns to a more balanced, more honest, and more love-able rate of vibration. Quantum physics tells us that there only "appears" to be a place where we end and everything else begins. In fact we are in a constant dance of energy exchange with our environment. As we use the Glyphs we begin to strengthen and stabilize the more harmonious and life enhancing patterns within our own personal vibrational field. In the very process of living our lives, day to day, we broadcast these patterns, much like a radio station. We heal by our presence alone.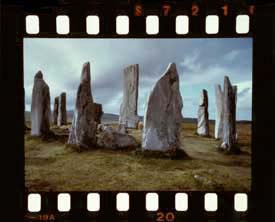 In this time of great change and great challenge, it is certain that taking responsibility for the energy that is "us" is not only an act of personal upliftment, but one of Global importance. As we change ourselves, we change the world, one by one.

Judith Diana Winston may be contacted at: diana@meditativemagic.com
Find out more about the book and artwork: www.meditativemagic.com

The book is available through all major booksellers - if out of stock, can be ordered.. The book has also been translated into German.

Format: Paperback, 72pp.
ISBN: 0964328208
Publisher: Chewut Press
Pub. Date: May 1996

Judith Diana Winston has worked in the field of Photography for over twenty years. She has attended The Detroit Institute of Art, Detroit, Michigan and The Cranbrook Academy, Bloomfield Hills, Michigan. Judith has a Bachelor of Arts degree in communication from The University of Miami, Coral Gables, Florida, and has studied photography at the San Francisco Academy of Art College and the San Francisco Art Institute. Her photography, with the addition of hand-painting, quickly moved into the area of Fine Art and has been featured in Darkroom Photography, many gallery shows, as well as a nationally juried exhibition funded by the NEA, entitled "Women Photographers In America". Her work is currently a part of both private and corporate collections.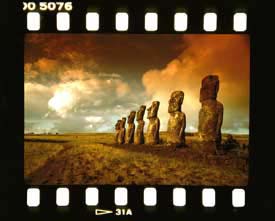 ©Judith Diana Winston
Images
The Sphinx", Egypt, 1990
Machu Picchu", Peru, 1992
Rarako Easter Island", Easter Island, Chile, 198
Callanish, Scotland" , Scotland, 1987
Ahu Akivi, Easter Island, Chile" Easter Island, Chile, 1989