WIPI Highly Recommends taking the time to visit
dpreview.com
. One of the most
awesome digital info
digital camera websites. You'll find comparison guides, news articles, Up-to-date announcements about industry products. I wouldn't shop for a new camera without checking out dpreview.com out first!
Also see
PhotographyBlog.com
---
GaryFong.com e-Store

Showit WEB 2.0

See: Women In Photography International 25th Anniversary
"Turning Silver"

- Standalone Slide Show application for Windows or Mac - Automatically resizes images and generates Flash .swf files
- Customize music, text, colors, zoom, focal points, and include your own logo
- No knowledge of HTML, XML, or Flash required

"Great...Showit Web 2.0 is an extremely easy to use all around slide show application for Web and Computer Screen showcasing, highly recommended." Jean Ferro, Photo Artist / President, WIPI

garyfonginc.com/Showit Web
Also check out Paul Robison's beachcityphotos.com
---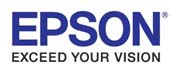 THE PRO'S PRINTING CHOICE
Redefining Fine Art Photography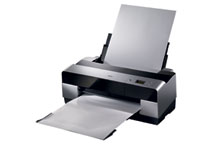 The EPSON STYLUS PRO 3800 INK JET PRINTER SETS NEW STANDARDS FOR EXCELLENCE IN PROFESSIONAL IMAGING QUALITY, PERFORMANCE AND PRICE


17-Inch Format Printer Features New Print Head with Breakthrough Screening Technology, Auto-Sharing Black Inks and New Sleek, Space-Saving Design.
See Stylus PRO 3800 product overview

4880 Printer 17" wide • 7800 Printer 24, wide • 9800 Printer 44" wide • 11880 Printer 64" wide
Epson Innovations
See a preview of the leading-edge technologies
driving Epson's new line of Stylus Pro printers

Professional Paper & Media
View the latest additions to Epson's extensive line of paper and media >
---
About Epson
Epson offers an extensive array of award-winning image capture and image output products for the consumer, business, photography and graphic arts markets. The company is also a leading supplier of value-added point-of-sale (POS) printers and transactions terminals for the retail market. Founded in 1975, Epson America, Inc. is the U.S. affiliate of Japan-based Seiko Epson Corporation, a global manufacturer and supplier of high-quality technology products that meet customer demands for increased functionality, compactness, systems integration and energy efficiency. Epson America, Inc. is headquartered in Long Beach, Calif.
See
www.wilhelm-research.com
for test details and information on other Epson papers. Actual prints stability will vary according to display conditions, light intensity, humidity, and atmospheric conditions. Epson does not guarantee longevity of prints. For maximum print life, display all prints under glass or properly store them.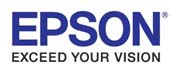 Want to know what type of prints last the longest, compare product information on photo papers from major companies here:
Permanence Tests:
Henry Wilhelm Research,
here you will find information on inks, printers and archival storage necessary for preserving the life of your fine art prints as well as family album prints.
http://www.wilhelm-research.com/index.html

We feel it is important that this subject be openly discussed and reviewed amongst consumers and professionals alike so they can make an informed decision on the products they use.
www.epson.com/printpermanence
---
WIPI recommends this product to every photographer who wants to have the best possible research for pricing their photography. It's a must have program and will bring great clarity to your photography promotion and contract negotiations. One of the most frequent questions in photography relates to "HOW MUCH SHOULD I CHARGE..?" You won't have to ask anyone that question again if you invest in yourself and purchase this program. It's a great asset to photographers and image makers..! ALSO see latest version of fotoBiz and look for the special pricing on the package of both fotoBiz and fotoQuote combined.

When someone wants to use one of your photos, you don't just need a number pulled out of a hat, you need help. You need fotoQuote, the industry standard price guide for stock and assignment photography!

FotoQuote is the only source of pricing information for photographers that gives you powerful Coaching help in every one of its 218 pricing categories. FotoQuote not only helps you come up with a fair price for your image license, but also gives you the inside information you will need to help you close the sale.

Numbers by themselves don't mean anything if you can't convince your client that your image is worth what you are asking.

New Categories
There are over 80 NEW categories in this version of fotoQuote for a total of 218! If you need to find a price, you're likely to find it in fotoQuote.

Stock Pricing
Everything you need for pricing and negotiating is at your fingertips with fotoQuote. FotoQuote's Stock Coach helps you with negotiating your sales, and every one of fotoQuote's categories has a Usage Tips section full of information about the specific category you are negotiating. The rights being requested by clients are getting more complicated, and the usage tips help you stay on track with your negotiations.

Assignment Pricing
In the fotoQuote Assignment pricing you get information on assignment rates in large and small markets throughout the US. The Assignment Coach is so full of information that it's like having a pricing seminar built into the program. It also gives you negotiating suggestions on how to deal with clients who are requesting all rights to the images you make on your assignments.

Updated Prices
For this version we spent seven full months looking at every source of pricing that we could find, contacting photographers, going through the pile of notes and feedback from our customers, and scouring web sites and bulletin boards to see what kind of problems photographers were having with pricing, and what kind of solutions were being suggested to solve them.

Keep Notes for Each Category
Each of fotoQuote's main categories now has a Notes window that lets you keep multiple notes with sales information for each of your transactions in that category. You can use these notes for reference the next time you need to research the same usage.

Magazine Database
The Magazine Database has hundreds of magazines with their circulation and what they charge their clients for a full page color ad. You can use this as a reference when you are quoting a job.

Print Quotes
We have found that a printed quote with our "official" prices on it is much more likely to be accepted than a verbal quote. FotoQuote makes the preparation of these quotes a simple matter of clicking a few buttons while you are looking up your prices.

Build License Agreements
The RightsWriter™ feature helps you build your licensing agreement by selecting terms from drop down menus. The license description is added automatically to your quote before you print it.

Display Prices in International Currencies
FotoQuote quotes prices based on our research in the US, but now these prices can be displayed in international currencies; US, Canadian, Australian and New Zealand dollars, British Pounds, and the Euro.

Founded in 1993 Cradoc Corporation is a leading developer of computer software for the freelance photographer. Cradoc Corp also develops fotoBiz the complete business management solution for the freelance photographer. For more information visit www.fotobiz.net.
fotoQuote - testimonials

ALSO see:
FotoBiz 2.0 is the most powerful, affordable, and easy to use photography business management software on the market. FotoBiz 2.0 comes with the latest version of fotoQuote Pro 5 built-in. If you need to get your paperwork out, keep track of your images, keyword and caption them, then this is the program for you.
www.fotoquote.com
Cradoc Corporation
PO Box 1310
Point Roberts, WA 98281
Phone: 360-945-1380
Email: info@fotoquote.com
---



Established in 1985, Prosoft Engineering, Inc. specializes in creating professional quality software designed to be easily used by both novice and expert users.

Prosoft started out as an engineering services company doing contract work with many of Apple's key developers including Disney, Epson, HP, Intuit, Iomega, Microsoft, Sony, TDK and VST. Prosoft has licensed multiple technologies to Apple including disk utilities, plug-and-play drivers, CD burning software, drive setup, password protection and disk image mounting.

Prosoft is now developing its own line of networking and utility software products that are engineered to empower users to effectively manage their data - including Netware Client for Mac OS X, Data Rescue II, Data Backup, Picture Rescue, Drive Genius, Media Tools, Data Rescue PC Recoversoft, and TuneTech for iPod®.
Picture Rescue: Digital Picture Recovery Accidental deletion. Unintentional re-formatting. Inexplicable corruption. These things are a photographer's worst enemy, and unfortunately, happen all too often. Fortunately, there is Picture Rescue to protect you from these dangers of the digital age. Picture Rescue offers unparalleled picture recovery options in even the most extreme digital media disasters. If you use a digital camera, don't wait for disaster to strike. Protect yourself before it's too late.

How Does Picture Rescue Recover My pictures?

Data Rescue II: The best data recovery software for the Mac platform has just got better with the new and improved Data Rescue II. Do you have a corrupt hard drive or one that no longer mounts? Are other tools failing to even recognize your bad drive? Data Rescue II is the best data recovery utility on the market for recovering files from a problem hard drive. Other utilities can cause more damage to your hard drive and files by trying to 'fix' the problem, instead of focusing on recovering your files. Do not use a repair utility until you've safely recovered your important files over to a safe location. Data Rescue II  should be your first option to recover your important data, before you try any risky "repair" utility. An optional emergency bootable CD is also available.*

Why Do I Need Data Rescue?

Drive Genius: Maintain, Manage, and Optimize Your Hard Drive. Drive Genius is an OS X utility designed to provide unsurpassed hard drive management. Featuring an easy-to-use interface, Drive Genius is packed with powerful tools such as a drive optimizer, a comprehensive repair facility for analyzing, repairing and rebuilding volumes, plus excellent testing capabilities with media surface scanning, performance benchmarking and data integrity checking. It can be used to initialize drives, create and delete partitions, and securely erase the data from volumes/drives per Department of Defense standards. Drive Genius can also hide partitions and duplicate volumes or drives swiftly. Last but not least, Drive Genius features advanced tools for resizing and moving of volumes without reformatting, and sports a sector-editing tool to modify the data on any sector of the drive -- powerful features that will satisfy even the seasoned Mac experts.

How Does it Work?

Data Backup:  Award-winning, easy to use backup utility for the Mac. Everyone should be backing up their important data before a hard drive disaster occurs. Data Backup makes it easy to backup to FireWire and USB drives, network drives, CDs and even DVDs. Make schedules so you don't need to 'think' about backing up... It does it for you.

PROSOFT has products that are available in both MAC and PC versions. PROSOFT also has a line of products to accommodate your IPod needs.
http://ProSoftEngineering.com/
---

Find Info on the latest Digital Cameras
Canon - Fuji - Kodak - Nikon- Olympus - Minolta - Sony

Latest digital camera reviews /specifications/ previews:
News Reviews Cameras Timeline Buying Guide Side-by-Side Galleries Forums Search Learn Glossary Feedback Newsletter Links

Digital Photography Review Where is where you'll find all the latest in digital photography and imaging news, reviews of the latest digital cameras and accessories, the most active discussion forums, a large selection of sample images, a digital camera buyers guide, side-by-side comparisons and the most comprehensive database of digital camera features and specifications.  Make us your home page or add us to your bookmarks.

About the Site

Digital Photography Review™ is an independent resource dedicated to the provision of news, reviews and information about Digital Photography and Digital Imaging published at the Internet address www.dpreview.com™. Digital Photography Review is a fully owned website of Askey.Net Consulting Ltd. dpreview.com is edited and maintained by Philip & Joanna Askey.

Digital Photography Review was established in December 1998, from simple beginnings grew a large and popular site, as time went on we gradually built the site up to include our vast digital camera database, timeline, forums, galleries a glossary and learn section. Of course, the core of the site are the all-day news updates and regular in-depth digital camera product reviews.

These days the site is one of, if not the, premium digital photography site with an audience of nine million unique visitors a month reading over fifty million pages. The site really has sky rocketed since those early days at the end of 1998.

One of the keys to the site is its long term stickiness, users bookmark and then return regularly, over 60% of our daily visitors come from their bookmarks / typed in URL. Many thanks to all my regular visitors and welcome onboard to the new visitors.

dpreview Editor, Phil Askey,
WIPI Highly recommends you visit dp

ALSO... Please visit WIPI Resources for a global resource of photography