GETTING WORK SHOWN

By Juanita Richeson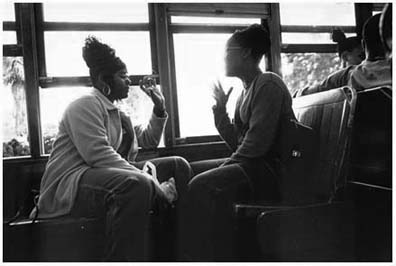 Award winning photographer, Juanita Richeson shares with us her TOP tips for success

I came to photography late. Although both of my parents were photographers, they died when I was young and it never occurred to me to pursue photography as a career. I pursued a business bachelor's degree, managed bookstores and worked as a free-lance arts writer.

After a turbulent personal youth, I found myself stranded in Gainesville, Florida, a single mother and again managing a bookstore. I decided to go back to school to obtain an Art History degree and work as an arts administrator. In my last semester, I took Photo 1 to satisfy my last studio class requirement. I thought it would be easy.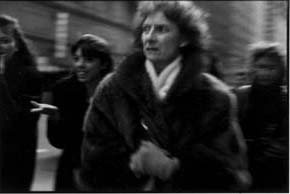 Although struck by lightning is a cliché, that's what happened to me. From the very first assignment, I knew what I was going to do for the rest of my life. Since 1991, I have worked on photography every day. As I was confident in my knowledge of Art History, I was ignorant about photography's technical applications.

I moved to California and began taking classes at Santa Monica College, a school strong in technical training. I also began an MFA program, but quickly decided I didn't want to teach and also that my life history had made me either too certain or too stubborn to continue to talk rather than do.

This decision may have slowed my career initially, but it accelerated my artistic growth. I began a number of extended conceptual documentary projects that freed me to ask myself who I really was as an artist. I asked cops and gang-bangers to make art for me, strangers on the street who may have thought I was a little crazy. I followed strangers on the streets of London, Edinburgh, Glasgow and the Hebrides and photographed them as they used, really used a famous product, Harris Tweed. I photographed visitors to amusement parks in the midst of their loneliness in crowds and documented their human attempts to connect with those around them, familiar, yet unknown. My education came from doing it over and over again, often wrongly, and waiting, accumulating work for six years before I tried to show anywhere. I wanted to be sure it was true to my beliefs, not a response to what someone else had told me to do.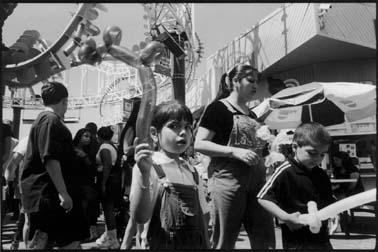 In 1997, I entered the New Photography Show at the Los Angeles County Fair and won 2nd place. By that time, I had created a massive project about the LAPD and was starting to think about showing it. I became involved in a two-year negotiation with the LAPD, at all levels of the organization, about expanding it into a Community Outreach project. But the negotiations stalled.

Fortunately, I had been working on other projects at the same time and in 1999, I began to seek venues for my work. I joined organizations, I went to shows, and I began promoting other projects. I won awards and when I did, I promoted them by sending out announcements. I developed a mailing list, went to portfolio reviews, sent Christmas cards and created a web site. But most importantly, I continued to do new work based on issues outside the world of art photography. I was generous with my photos, some of the most serious conflicts I have encountered were resolved by giving someone a photo.

In the last year, I have been in more than 30 juried shows, many of them national, and won several awards. The following list may be useful to you, I wish I had started many of them sooner.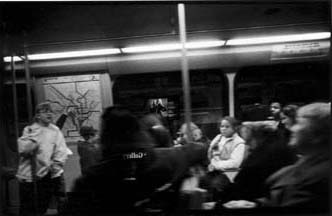 Titles:
"St. Charles, New Orleans"
"Plenty, NYC," / 2003 Women's Festival, jried by Ruth Weisberg, Dean , Fine Arts, USC, The Second City Council, Long Beach, Ca
The Big Wheel Series
Bethesda International Photography Competition, juried by Philip Brookman, Senior Curator of Photography Corcoran Gallery of Art, Fraser Gallery, Bethesda, MD
You can view more of Juanita Richeson's work at:
www.womeninphotography.org/photoprofile/juanitaricheson
Juanita Richeson, WIPI Archive Gallery #12
Skates, Invitation card, kitsch & klick