Featured General Member Gallery
Archive 14 - April-June 2003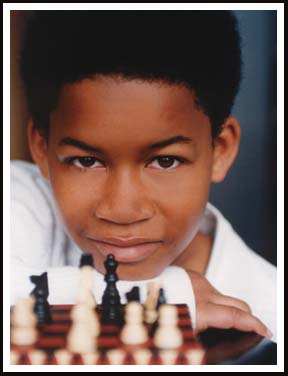 Raymond is a favorite new photograph.

Like almost all of my color work, this is shot on Fuji NPZ 800 with my Nikon using only window light.
The close cropping, tri-color palette and the eye contact create a simple
yet direct image which brings the viewer right into the child's game.