WIPI Highly Recommends taking the time to visit
dpreview.com
. One of the most
awesome digital info
digital camera websites. You'll find comparison guides, news articles, Up-to-date announcements about industry products. I wouldn't shop for a new camera without checking out dpreview.com out first!
Also see
PhotographyBlog.com
---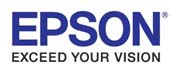 THE PRO'S PRINTING CHOICE
Redefining Fine Art Photography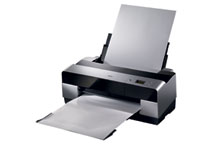 The EPSON STYLUS PRO 3800 INK JET PRINTER SETS NEW STANDARDS FOR EXCELLENCE IN PROFESSIONAL IMAGING QUALITY, PERFORMANCE AND PRICE


17-Inch Format Printer Features New Print Head with Breakthrough Screening Technology, Auto-Sharing Black Inks and New Sleek, Space-Saving Design.
See Stylus PRO 3800 product overview

• 4880 Printer 17" wide • 7800 Printer 24, wide • 9800 Printer 44" wide

• 11880 Printer 64" wide

NOW PREMIERING NEW: STYLUS PRO GS6000 64" wide studio production printer
Check EPSON Website to check if there is a SNEAK PREVIEW in your City or Country
August thru October 3008
See a preview of the leading-edge technologies
driving Epson's new line of Stylus Pro printers

Professional Paper & Media
View the latest additions to Epson's extensive line of paper and media

---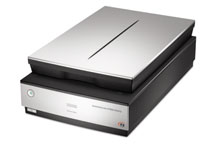 Epson Perfection V750-M Pro Photo

• Flatbed color image scanner with Epson Dual Lens System®, High-Pass Optics and Digital ICE™ Technologies

• Optical Resolution
Epson Dual Lens System, 4800 dpi and 6400 dpi
Interface



• Hi-Speed USB 2.0, IEEE 1394 (FireWire)
Scanning Speed
4800 dpi hig

• Optimize each scan with the exclusive Dual Lens™ System from Epson™
• Achieve professional quality scans
• Maximize image quality and achieve even faster scans with High-Pass Optics
• Remove dust and scratches from film and many types of surface defects from prints
• Effectively remove scratches and reduce grain from black-and-white negatives
• Batch scan multiple slides, negatives and medium format film
• Do more with your film and photos

Specialized fluid mount Capabilities

Enjoy unparalleled performance when scanning negatives, slides or prints, with the Epson Perfection™ V750-M Pro, the first flatbed scanner with groundbreaking 6400 dpi resolution and unique fluid mount capabilities for photo studio applications.

With amazing 6400 dpi resolution, this powerful performer consistently delivers precision color and detail. An enhanced optical system (High-Pass Optics) consisting of anti-reflective lens coatings and a high-reflection mirror provides the highest level of image quality and helps you achieve faster scans. In addition, the Dual Lens System from Epson optimizes each scan, automatically selecting from two lenses for the desired scan resolution.

You can even use Digital ICE Technologies to take advantage of easy, automatic removal of scratches and dust from film, and many surface defects from prints. An innovative fluid mount accessory for wet mount film scanning takes the concept one step further. This specialized system gives you additional scratch removal and grain reduction capabilities for black-and-white film. For traditional scanning, the included film holders allow you to batch scan multiple slides and negatives for increased productivity.

The Epson Perfection V750-M Pro represents a breakthrough in flatbed scanning technology. This innovative product provides the tools you need to achieve the quality you desire - together in one powerful solution.

epson.com
---
See
www.wilhelm-research.com
for test details and information on other Epson papers. Actual prints stability will vary according to display conditions, light intensity, humidity, and atmospheric conditions. Epson does not guarantee longevity of prints. For maximum print life, display all prints under glass or properly store them.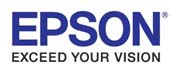 Want to know what type of prints last the longest, compare product information on photo papers from major companies here:
Permanence Tests:
Henry Wilhelm Research,
here you will find information on inks, printers and archival storage necessary for preserving the life of your fine art prints as well as family album prints.
http://www.wilhelm-research.com/index.html

We feel it is important that this subject be openly discussed and reviewed amongst consumers and professionals alike so they can make an informed decision on the products they use.
www.epson.com/printpermanence
---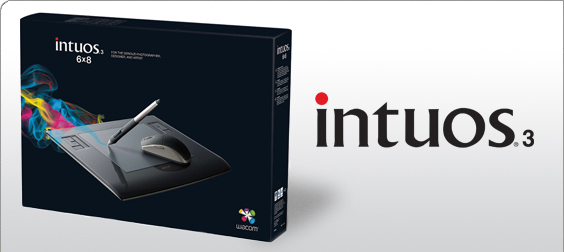 INTUOS - Overview
The Intuos3 professional pen tablet makes it easy to quickly and professionally edit photos and create digital artwork by turning on the full power of Adobe® Photoshop®, Corel® Painter™, and over 100 other leading software applications. Create universal settings for your pen and tablet or alter your settings by application for maximum productivity.

Intuos pen tablets use Wacom's patented technology to give you the natural feel and superior performance of Wacom's patented, cordless and battery-free technology. Get the control, comfort, and productivity of Intuos3—and join millions of satisfied Wacom tablet users. Alternating between the comfortable Grip Pen and the ergonomic five-button Intuos3 mouse reduces repetitive motion. It's an easy and natural way to work.

Intuos3 runs on both PCs and Macs. Also, you can use an Intuos pen to unleash new functionality designed for pen tablets within Windows Vista™ like personal note taking, email signing, handwriting recognition, handwritten emails, and pen flick navigation.
Many software applications have features and tools that are designed to be used with a pen. Click here for more information on these applications and their features.

INTUOS - Sizes & Colors

The Intuos pen tablet comes in six different sizes: 4x6, 6x8, 6x11, 9x12, 12x19, 12x12
The 4x6, 6x11, and 12x19 tablets have active areas that are optimal for use with widescreen displays or multiple monitors. The 16:10 aspect ratio allows you to accurately reach every point on your widescreen display while taking up the least amount of desk space.

The wide aspect ratio and the ample size of the 6x11 and 12x19 make these pen tablets great choices for use with multiple monitors to ensure that you have precise control when working on each monitor.

Intuos3 4x6, 6x8, 6x11, and 9x12 are available in metallic gray with backpainted overlays. Intuos3 12x12 and 12x19 are available in satin gray with transparent overlays.



---
A sad day for all of us Polaroid lovers...



Notification of Polaroid Instant Film Availability
http://www.polaroid.com/ifilm/en/index.html

Due to marketplace conditions, Polaroid has discontinued almost all of its instant analog hardware products. Polaroid has also made the difficult decision to cease manufacturing of instant film products in 2008



Integral Film:
600, 600 Write-on, Spectra/Image, T990, Spectra Grid Film, T779,
T100 Products,
4x5 Products,
8x10 Products

Other Products that have been discontinued prior to 2008 include:
Commercial : T665, PC64, T661, Viva film and Type 80's.
Integral: T500/Captiva, izone, Notepad and Time Zero.

According to POLAROID:
Please know that we will continue to place notification stickers on all commercial films being discontinued. We will also continue to post updates on our website regarding the status of certain products.

We are committed to providing customer service for all of our products. Customers seeking further information should call customer service at 800-225-1618 or visit our website, www.polaroid.com.

We hope that you will continue to choose Polaroid products, as we take instant imaging into the digital platform with exciting new products being launched this year.
We appreciate your commitment to Polaroid products and apologize for any inconvenience that the discontinuation of certain Polaroid products may cause.
A good history about Polaroid and responses to latest February 2008 announcement.

News Feed Researcher.com
---



Established in 1985, Prosoft Engineering, Inc. specializes in creating professional quality software designed to be easily used by both novice and expert users.

Prosoft started out as an engineering services company doing contract work with many of Apple's key developers including Disney, Epson, HP, Intuit, Iomega, Microsoft, Sony, TDK and VST. Prosoft has licensed multiple technologies to Apple including disk utilities, plug-and-play drivers, CD burning software, drive setup, password protection and disk image mounting.

Prosoft is now developing its own line of networking and utility software products that are engineered to empower users to effectively manage their data - including Netware Client for Mac OS X, Data Rescue II, Data Backup, Picture Rescue, Drive Genius, Media Tools, Data Rescue PC Recoversoft, and TuneTech for iPod®.
Picture Rescue: Digital Picture Recovery Accidental deletion. Unintentional re-formatting. Inexplicable corruption. These things are a photographer's worst enemy, and unfortunately, happen all too often. Fortunately, there is Picture Rescue to protect you from these dangers of the digital age. Picture Rescue offers unparalleled picture recovery options in even the most extreme digital media disasters. If you use a digital camera, don't wait for disaster to strike. Protect yourself before it's too late.

How Does Picture Rescue Recover My pictures?

Data Rescue II: The best data recovery software for the Mac platform has just got better with the new and improved Data Rescue II. Do you have a corrupt hard drive or one that no longer mounts? Are other tools failing to even recognize your bad drive? Data Rescue II is the best data recovery utility on the market for recovering files from a problem hard drive. Other utilities can cause more damage to your hard drive and files by trying to 'fix' the problem, instead of focusing on recovering your files. Do not use a repair utility until you've safely recovered your important files over to a safe location. Data Rescue II  should be your first option to recover your important data, before you try any risky "repair" utility. An optional emergency bootable CD is also available.*

Why Do I Need Data Rescue?

Drive Genius: Maintain, Manage, and Optimize Your Hard Drive. Drive Genius is an OS X utility designed to provide unsurpassed hard drive management. Featuring an easy-to-use interface, Drive Genius is packed with powerful tools such as a drive optimizer, a comprehensive repair facility for analyzing, repairing and rebuilding volumes, plus excellent testing capabilities with media surface scanning, performance benchmarking and data integrity checking. It can be used to initialize drives, create and delete partitions, and securely erase the data from volumes/drives per Department of Defense standards. Drive Genius can also hide partitions and duplicate volumes or drives swiftly. Last but not least, Drive Genius features advanced tools for resizing and moving of volumes without reformatting, and sports a sector-editing tool to modify the data on any sector of the drive -- powerful features that will satisfy even the seasoned Mac experts.

How Does it Work?

Data Backup:  Award-winning, easy to use backup utility for the Mac. Everyone should be backing up their important data before a hard drive disaster occurs. Data Backup makes it easy to backup to FireWire and USB drives, network drives, CDs and even DVDs. Make schedules so you don't need to 'think' about backing up... It does it for you.

PROSOFT has products that are available in both MAC and PC versions. PROSOFT also has a line of products to accommodate your IPod needs.
http://ProSoftEngineering.com/
---

Find Info on the latest Digital Cameras
Canon - Fuji - Kodak - Nikon- Olympus - Minolta - Sony

Latest digital camera reviews /specifications/ previews:
News Reviews Cameras Timeline Buying Guide Side-by-Side Galleries Forums Search Learn Glossary Feedback Newsletter Links

Digital Photography Review Where is where you'll find all the latest in digital photography and imaging news, reviews of the latest digital cameras and accessories, the most active discussion forums, a large selection of sample images, a digital camera buyers guide, side-by-side comparisons and the most comprehensive database of digital camera features and specifications.  Make us your home page or add us to your bookmarks.

About the Site

Digital Photography Review™ is an independent resource dedicated to the provision of news, reviews and information about Digital Photography and Digital Imaging published at the Internet address www.dpreview.com™. Digital Photography Review is a fully owned website of Askey.Net Consulting Ltd. dpreview.com is edited and maintained by Philip & Joanna Askey.

Digital Photography Review was established in December 1998, from simple beginnings grew a large and popular site, as time went on we gradually built the site up to include our vast digital camera database, timeline, forums, galleries a glossary and learn section. Of course, the core of the site are the all-day news updates and regular in-depth digital camera product reviews.

These days the site is one of, if not the, premium digital photography site with an audience of nine million unique visitors a month reading over fifty million pages. The site really has sky rocketed since those early days at the end of 1998.

One of the keys to the site is its long term stickiness, users bookmark and then return regularly, over 60% of our daily visitors come from their bookmarks / typed in URL. Many thanks to all my regular visitors and welcome onboard to the new visitors.

dpreview Editor, Phil Askey,
WIPI Highly recommends you visit dp

ALSO... Please visit WIPI Resources for a global resource of photography