WIPI Highly Recommends taking the time to visit
dpreview.com
. One of the most
awesome digital info
digital camera websites. You'll find comparison guides, news articles, Up-to-date announcements about industry products. I wouldn't shop for a new camera without checking out dpreview.com out first!
Also see
PhotographyBlog.com
---
APPLE iPAD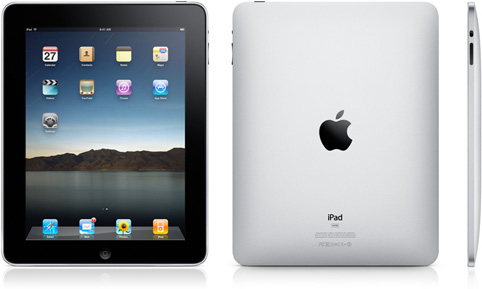 TOTALLY AMAZING http://www.apple.com
---


(May 2009) The
NEW
INTUOS4 - Overview
Intuos4 redefines the Intuos pen tablet experience, thanks to a new design and new features inspired by members of our professional creative community.
As Natural As Can Be
The shape and surface alike have been completely re-engineered to enable ergonomic, consistent strokes, even over long periods of time. Available in four different wide-format sizes, S. M, L, XL, you can pick the perfect size to fit your specific working style and workflow needs.
Go With The Flow
Workflow, that is. An all new professional tablet, Intuos4 takes into consideration the many aspects of a professional's workflow, software integration points, and equal demand for both performance and comfort.
Details, Details
Innovation in every detail. That's Intuos4. Whether it's the new Wacom Tip Sensor that let's you capture every nuance of a stroke, the new precision mode, or the added levels of pressure sensitivity to dynamically adjust exposure, brush size, line weight, and opacity, Intuos4 promises to exceed your every expectati
INTUOS - Sizes & Colors
The Intuos pen tablet comes in five different sizes: 4x6, 6x8, 6x11, 9x12, 12x19, 12x12
The 4x6, 6x11, and 12x19 tablets have active areas that are optimal for use with widescreen displays or multiple monitors. The 16:10 aspect ratio allows you to accurately reach every point on your widescreen display while taking up the least amount of desk space.
The wide aspect ratio and the ample size of the 6x11 and 12x19 make these pen tablets great choices for use with multiple monitors to ensure that you have precise control when working on each monitor.
Intuos4 small
The small Intuos4 pen tablet is perfect for limited desktop areas or for those who want a highly portable, professional-level tablet that fits comfortably in a laptop bag
Tablet Dimensions (W x D x H):
309mm x 208mm x 12mm, 12.2" x 8.2" x 0.5"
Active Area (W x D):
157.5mm x 98.4mm, 6.2" x 3.9"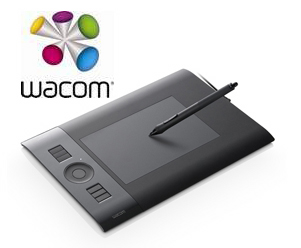 Intuos4
medium
Tablet Dimensions (W x D x H):
370mm x 254mm x 12mm, 14.6" x 10.0" x 0.5"
Active Area (W x D):
223.5mm x 139.7mm, 8.8" x 5.5"


Intuos4
large
Tablet Dimensions (W x D x H):
474mm x 320mm x 14mm, 18.7" x 12.6" x 0.6"
Active Area (W X D):
325.1mm x 203.2mm, 12.8" x 8.0"

Intuos4 extra large
623mm x 462mm x 28mm, 24.5" x 18.2" x 1.1"
Active Area (W X D):
462mm x 304.8mm, 18.2"


---
PROSOFT has products that are available in both MAC and PC versions. PROSOFT also has a line of products to accommodate your IPod needs.
http://ProSoftEngineering.com/

Find Info on the latest Digital Cameras
Canon - Fuji - Kodak - Nikon- Olympus - Minolta - Sony

Latest digital camera reviews /specifications/ previews:
News Reviews Cameras Timeline Buying Guide Side-by-Side Galleries Forums Search Learn Glossary Feedback Newsletter Links

Digital Photography Review Where is where you'll find all the latest in digital photography and imaging news, reviews of the latest digital cameras and accessories, the most active discussion forums, a large selection of sample images, a digital camera buyers guide, side-by-side comparisons and the most comprehensive database of digital camera features and specifications.Ê Make us your home page or add us to your bookmarks.

About the Site

Digital Photography Review™ is an independent resource dedicated to the provision of news, reviews and information about Digital Photography and Digital Imaging published at the Internet address www.dpreview.com™. Digital Photography Review is a fully owned website of Askey.Net Consulting Ltd. dpreview.com is edited and maintained by Philip & Joanna Askey.

Digital Photography Review was established in December 1998, from simple beginnings grew a large and popular site, as time went on we gradually built the site up to include our vast digital camera database, timeline, forums, galleries a glossary and learn section. Of course, the core of the site are the all-day news updates and regular in-depth digital camera product reviews.

These days the site is one of, if not the, premium digital photography site with an audience of nine million unique visitors a month reading over fifty million pages. The site really has sky rocketed since those early days at the end of 1998.

One of the keys to the site is its long term stickiness, users bookmark and then return regularly, over 60% of our daily visitors come from their bookmarks / typed in URL. Many thanks to all my regular visitors and welcome onboard to the new visitors.

dpreview Editor, Phil Askey,
WIPI Highly recommends you visit dp

ALSO... Please visit WIPI Resources for a global resource of photography