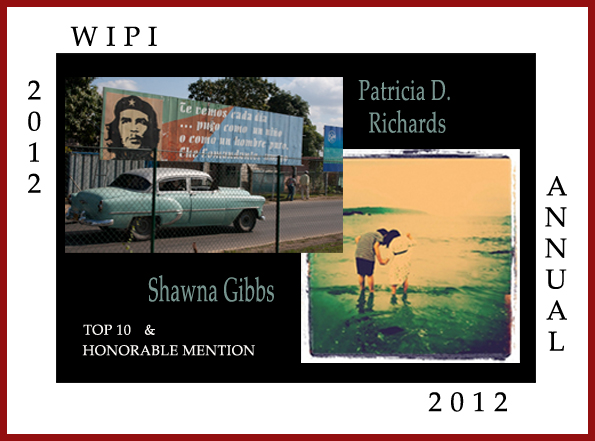 SEE complete list of WIPI exhibitions starting 1985
"black & white & color"
Gallery Presentation
JURORS: Susan Spiritus, Susan Spiritus Gallery
Stephen Perloff, The Photo Review /The Photograph Collector
Elyse Connolly, Elyse Connolly Photography Representative

---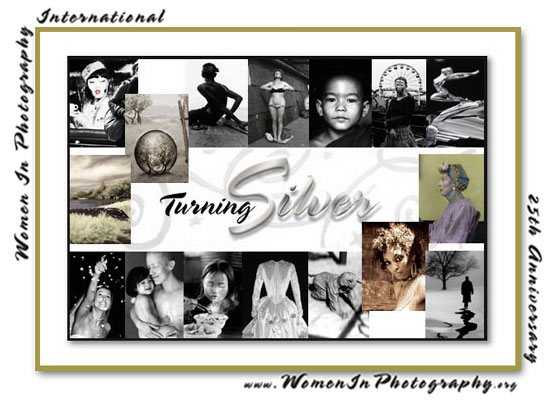 Women In Photography International

25th Anniversary Winning Images
Jurors
---
GEORGE EASTMAN HOUSE Exhibitions -
International Museum of Photography and Film
---

PHOTOGRAPHY-GUIDE A difinitive guide to art photography
• Photography-Guide.com/NY • Photography-Guide.com/USA • Photography-Guide.com/Intl Most comprehensive list of gallery listings worlwide.

---
ArtScene
ArtScene Visual Radio presents

"The AVR Show"
"The Mat Gleason Seven"
"The Art of Outrage" with Peter Clothier
To listen, go to the ArtScene Visual Radio

Web site: http://www.artscenevisualradio.com

Radio programming devoted exclusively to visual art, and originating from Southern California, is as close as your web browser. Each program features stories about the shows, people, ideas and issues that inform and shape the Southern California art world and beyond. Your hosts bring years of experience observing and writing about visual art; now, thanks to ArtScene, the monthly digest of the region's galleries and museums since 1982, each will offer their unique voice and perspective in this new audio format.

ArtScene Visual Radio (AVR) is brought to you by a great group of sponsors, including LACMA, The Autry Center, L.A. Louver Gallery, Jack Rutberg Gallery, Louis Stern Fine Arts, Koplin Del Rio Gallery, and Lawrence Asher Gallery.

AVR posts new programs at regular intervals during each month.
Give a listen to AVR. Audio for your eyes.
Questions--
E-mail, artscene@artscenecal.com
Tel, 213.482.4724, Fax, 213, 482.4357
---
Intetnational online platform for Photography and Video Art.
See Exhibitions, Institutions and Events

Photography now is an agency for Photography and Video Art, founded in Stuttgart in 1998 and based in Berlin since 2000.

The agency publishes an international online directory as well as a german print journal / exhibition guide for Germany, Austria , Switzerland and Luxembourg.

Lately it offers an international e-announcement service (for institutions working with photography and video art.)

The agency also curates exhibitions and is responsible for all aspects of photographic art consulting and exhibition management.
SEE: Photography-Now.com
---


THE MUSEUM of PHOTOGRAPHIC ARTS
---