WOMEN PHOTOGRAPHERS
FROM MIDDLE EAST & INDIAN SUBCONTINENT
by Patrizia Pulga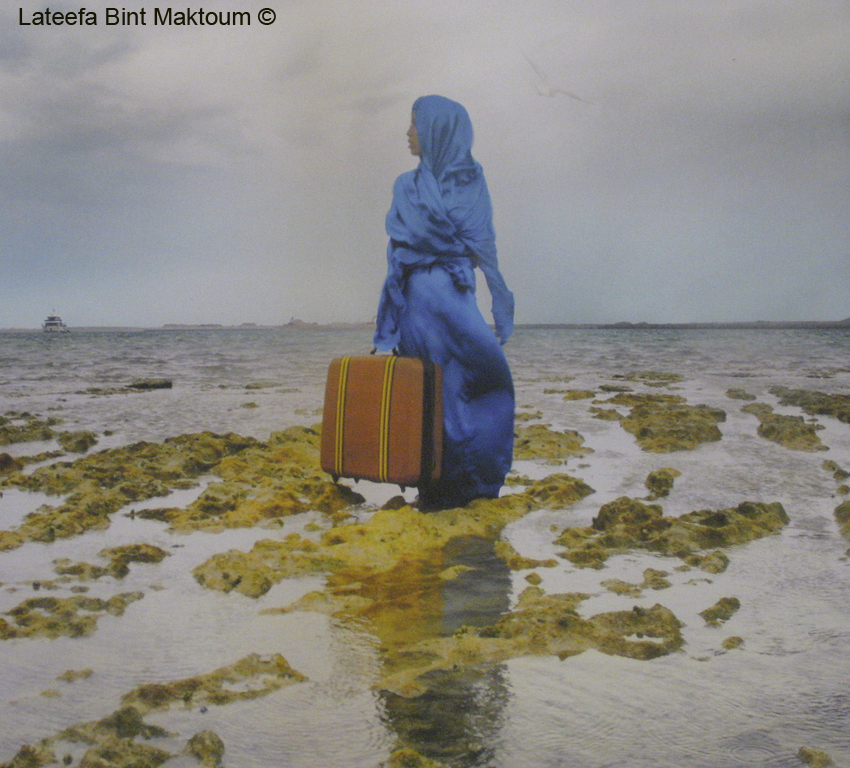 Women photographers are growing in numbers all around the world and
Eastern countries are no exception.

I am really happy to present the works of two women photographers who live and work in UAE (United Arab Emirates) whose pictures are really different in style and subject.

Alia Al Shamsi is a young photojournalist and the first professional female photographer of her country.

Born and raised in Dubai from an Italian mother and a UAE father, Alia studied photography and photojournalism in Australia and actually is a full time photojournalist for two of Dubai's newspapers: El Emarat El Youm and Emirates Today and is working on a series of independent projects as a photographer, curator and archivist. Recently Alia has been involved with images for advertising, focused particularly on fashion and food. Alia's photographs have been exhibited in Australia, Italy, Germany, UAE and USA as well as published in international magazines such as National Geographic.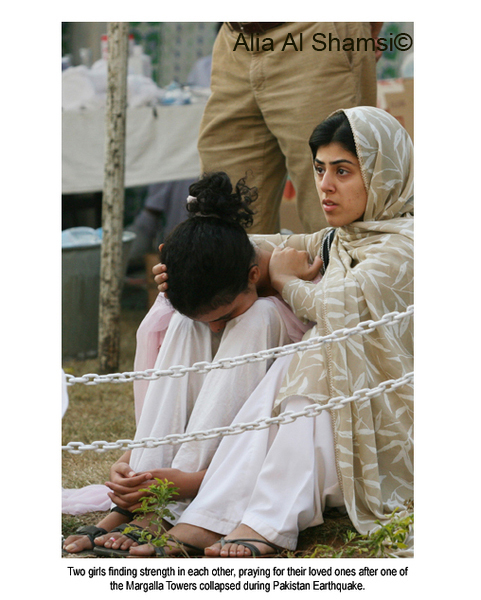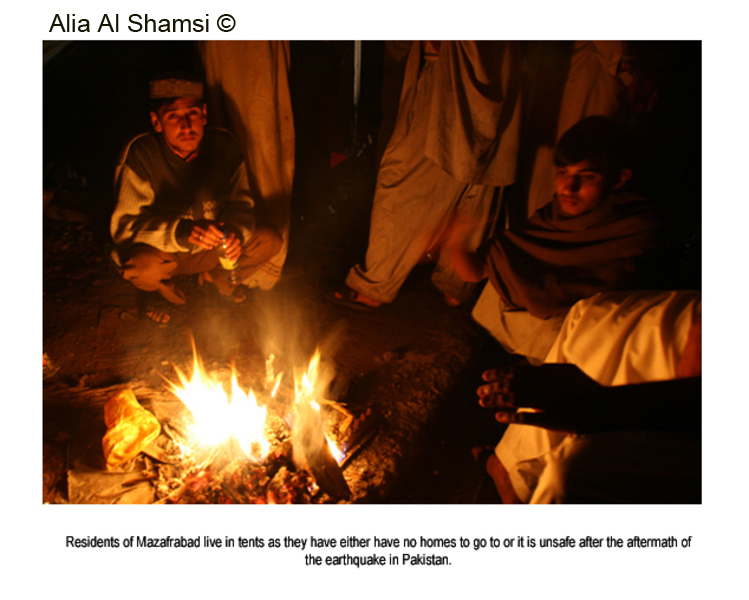 Lateefa Bint Maktoum is a different kind of photographer who, after the studies in Visual Art in Zayed University in her country, turned to photography using her background in painting and drawing.
Her pictures are collages made from different digital photographs, generally representing women, that – as she says – are visual representations of my observations, combined with elements from my imagination, which together form the final image, as in the picture The last look, one of most intense images of Lateefa's works.
Her images have been exhibited in different towns of the Emirates, USA, Australia and Italy's Venezia Biennal of Art, 2011 in the Pavilion of United Arab Emirates.
Lateefa is also the founder and the director of Tashkeel, a public studio that provides facilities to visual artists and designers based in UAE.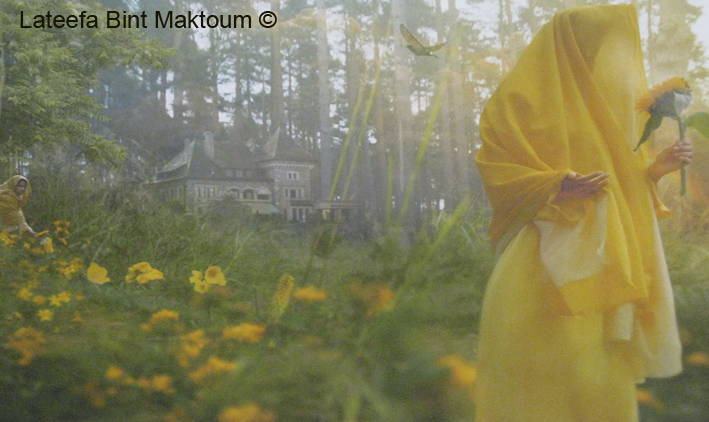 In Indian Subcontinent many women photographers are deeply involved in different kinds of pictures; the most known is Dyanita Singh, born in 1961 in New Delhi, India, where she lives and works. She studied Visual Communication at the National Institute of Design in Ahmedabad and Documentary Photography at the International Center of Photography in New York.
Her first approach to photography is as a photojournalist, producing black and white pictures about Indian domestic life, especially urban-middle and upper-class families, about women living in a village in Goa, and the famous documentation over a period of 13 years of Mona Ahmed, a eunuch. In this long period she has mapped Mona's intimate life; Dayanita, in fact has documented several subjects, tracking complex and difficult lives

Recently she has produced lush photographs saturated with intense colour. This work, named Blue Book, presents a landscape which exists as much in the artist's imagination as in the real world. Over the years, she has published several books, including "Myself Mona Ahmed" and has shown at galleries in Rome, New York, Berlin, London, Milan and Boston. Many of her works, are now part of the collection of National Gallery of Modern Art, Delhi.
She received the 2008 Prince Claus Award and the 2008 Gardner Photography Fellowship, given by Peabody Museum at Harvard.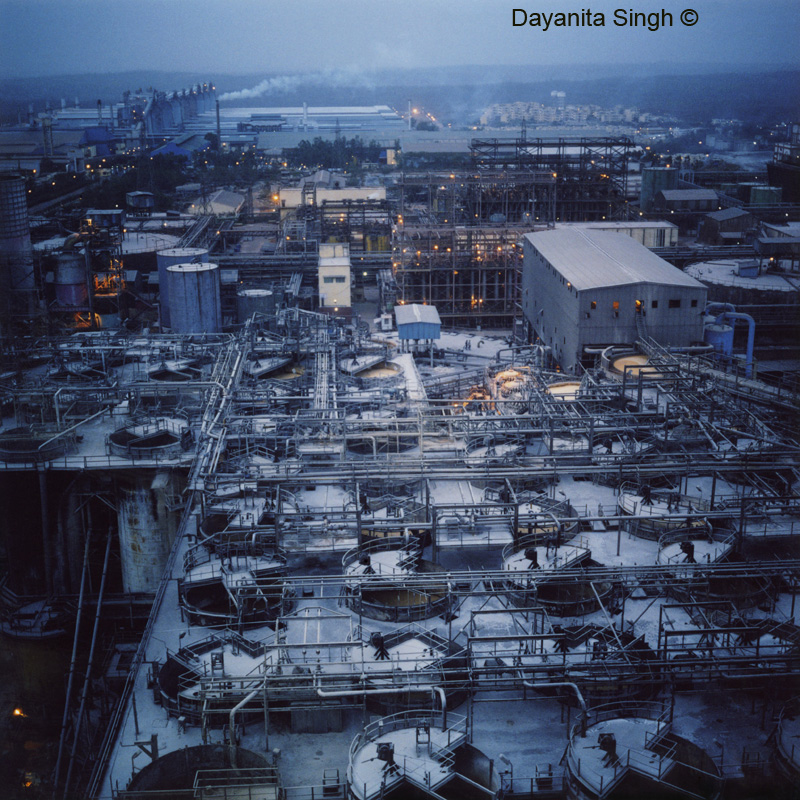 I decided to also include Fariba Salma Alam, a visual artist who lives and works in New York. Fariba is deeply influenced by Islamic culture of Indian Subcontinent stemming from her family who has roots in Afghanistan and Bangladesh. Fariba studied at New York and Columbia Universities where she learned to create installations that integrate photography and tile works.
She says: "I suspend the female form in a shifting gravity of architecture, tradition, abstraction and dreams. I'm interested in fluidity between the intangible and real, otherness and self. Religious and secular allegories—with themes of migration, travel and fantasy—often inhabit my narrative influences".
Fariba work has been exhibited in the USA at The Queens Museum, MOCADA - Museum of African Art in Brooklyn, MOCA - Los Angeles, as well as Shanghai (China) and in Italy.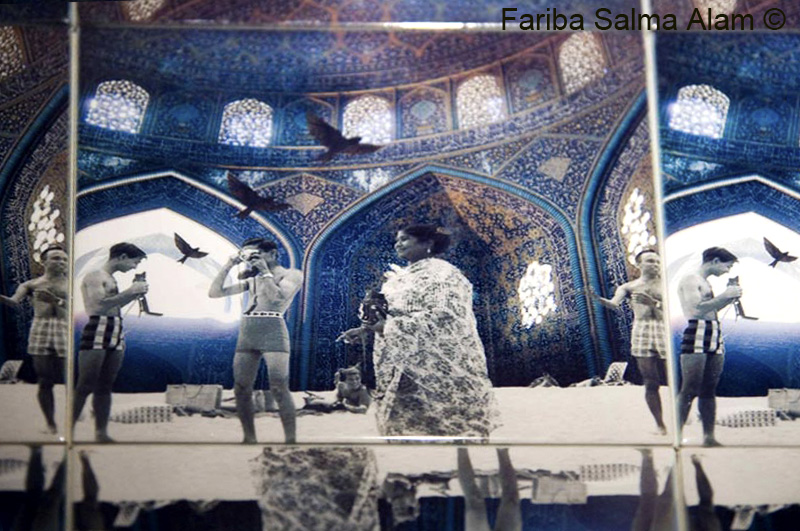 Ketaki Sheth, born in Bombay (now Mumbai) in 1957, received her Bachelor's degree in English Literature from Elphinstone College, Bombay University and she completed her Master's degree in Communication Arts from Cornell University in Ithaca (New York) then, in the late 1980s, began taking pictures of Bombay under the guidance of renowned photographer Raghubir Singh.
Her work includes pictures about her native town focused particularly on the poverty, the population that is increasing at an alarming rate (Mumbai more than 12 millions people) and the high pollution. Here I present two pictures belonging to the book "Twinspotting" about 100 B/W photographs taken of twins in India and London.
In her photographs there is no pity or prejudice, but a deep interest to capture the vivacity of the city in its various aspects.
Ketaki is well known worldwide and has exhibited her pictures in India, France (Arles and Lille), Italy and USA.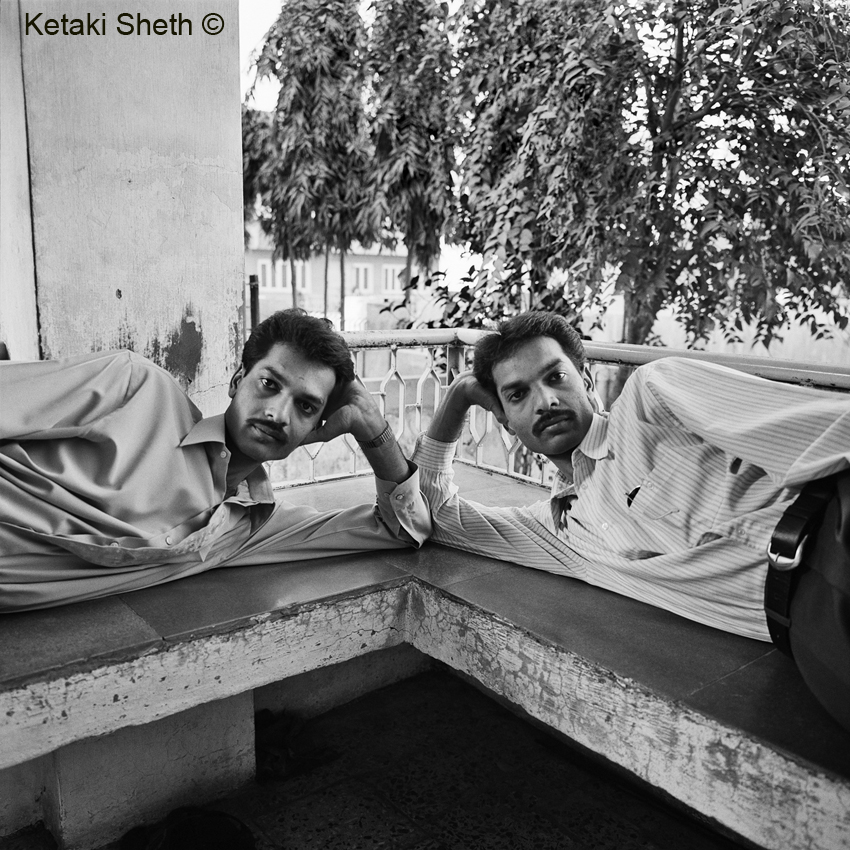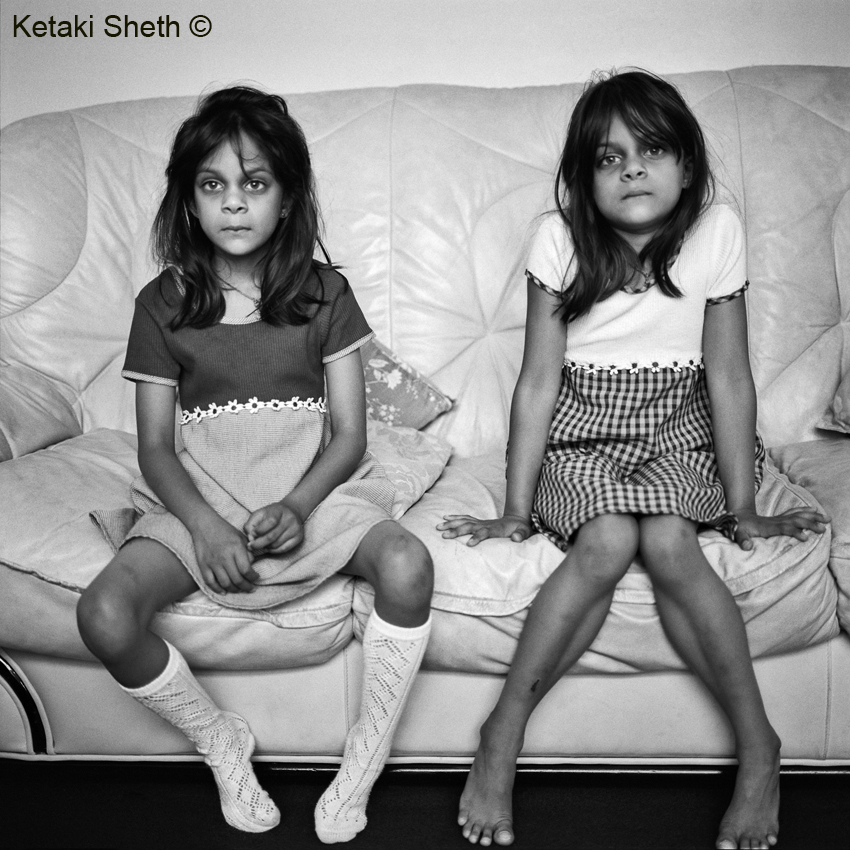 Samanta Batra Mehta, born in New Delhi in 1975, is a young Indian visual artist, actually living in New York.

After her Economics and Information Systems studies in India and the London School of Economics, Samanta attended art-making classes and workshops at the Bombay University and Drawing and Painting at the Central St. Martins, London.
In her work, Samanta utilizes different medias: painting, drawing, photography, found materials and installation to explore the relationship between land and the body.
"I am interested in mapping connections between human conditions and the environment that we inhabit," she says. "The female body is a microcosm for what is happening in the world today. It can be plundered, degraded, controlled and maimed, much like the land is." Samanta has exhibited her work at various international venues in Bombay, New York, New Jersey, in Italy and in Paris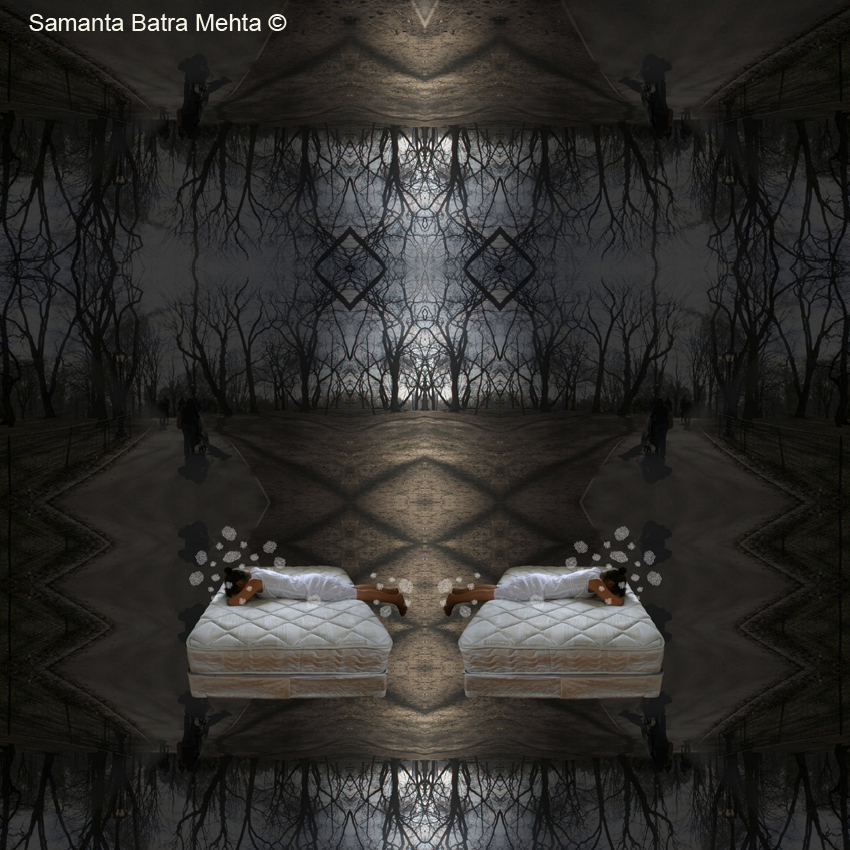 The pictures below were taken in Tamil Nadu, South India, for an assigment to document the life of untouchable castes in small villages, one of the many reportages I have presented about women's condition all around the world.

Recently as a photography teacher I have created workshops in Italian towns for immigrant women so they may create their own photo album as means to streighten their own identity in a transition moment. The results of the projects, named "IMMIGRANT WOMEN AND THEIR IDENTITY: a tale by pictures" was obtained by using disposable cameras. The images were wonderful and their participation was really exciting and moving for all of us!
Since 2010 I have been involved in a research project "THE IMAGES OF THE WOMEN IN THE MEDIA FROM THE STEROTYPE TO SELF REPRESENTATION" for universities, women's organisations and public institutions. I show a video projection of how media represent women in Italy and in other countries and how we women photographers present or represent ourselves.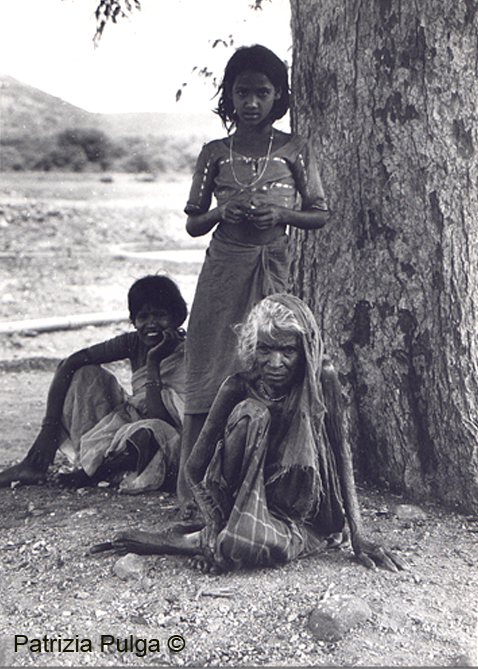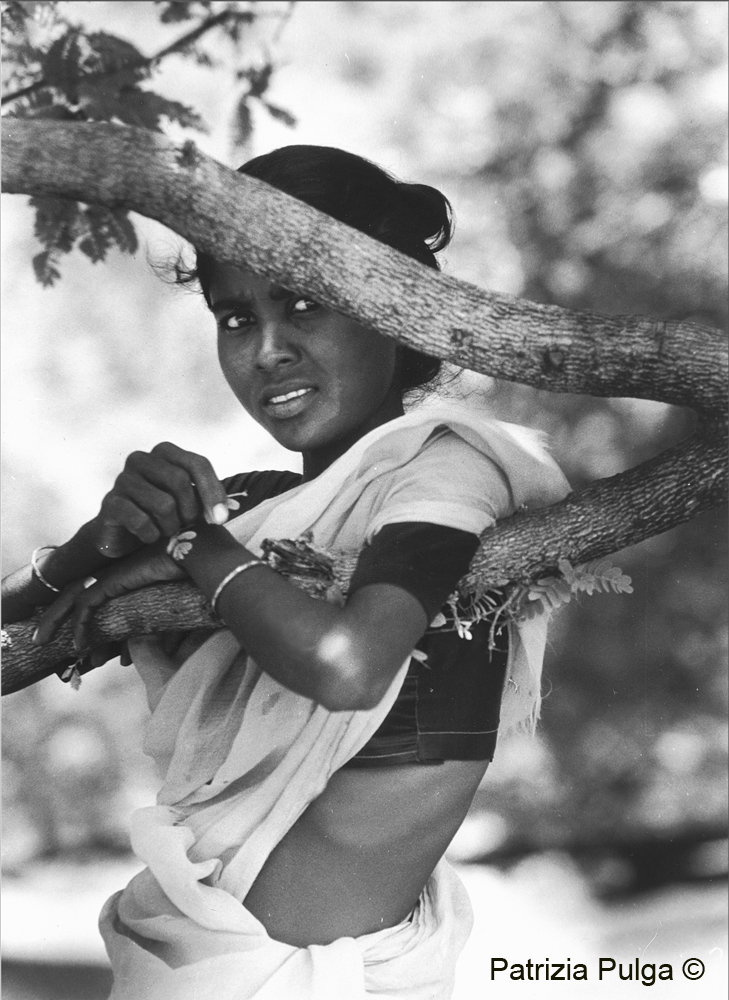 All rights reserved
copyright WomenInPhotography.org