"SUMMER 09" JURIED COMPETITION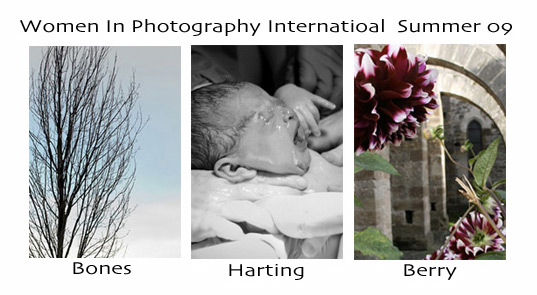 CHILDREN


Carol McCusker, PhD - Curator of Photography / (MoPA), Museum of Photographic Arts San Diego, CA
Museum of Photographic Art (MOPA)

Carol McCusker is Curator of Photography at the Museum of Photographic Arts in San Diego. In her eight years at MoPA, she has curated over thirty exhibitions. These include First Photographs: William Henry Fox Talbot and The Birth of Photography, American Noir: The Photographs of James Fee, The Roads Most Traveled: Migration Photographs by Don Bartletti, and Public Privacy: Wendy Richmond's Surreptitious Cellphone. Such diverse curating, from the first photographs to cameraphone technology, reveals McCusker's enthusiasm for photography's range, from its earliest manifestations as a seemingly objective record to contemporary themes that expand our understanding the complex world around us.


Prof. McCusker's teaching interests explore the aesthetic and social implications of photography, from the 19th to the 21st century, within fine art practices and popular culture. Laszlo Moholy-Nagy once wrote, "The illiterate of the future will be those ignorant of the use of the camera as well as the pen." Since images have largely replaced words in our understanding of the world, learning to "read" them is imperative. McCusker places the study of photography within a historical trajectory that enlivens its antecedents, considers the means of its production, and explores its changing meaning and relevance.

McCusker has worked with publisher Manfred Heiting on Paul Outerbridge (Taschen 1999) and been the contributing essayist to Terry Falke: Observations in an Occupied Wilderness(Chronicle, 2006), Phil Stern: A Life's Work (powerHouse, 2002), James Fee: Peleliu Project (Seraphin, 2002), and Three Visions of Peru (Throckmorton, 2002). Such diverse curating and writing on photography reveal McCusker's enthusiasm for photography's range and relevancy, from its earliest manifestations as a seemingly objective record to contemporary themes that challenge our way of seeing.
Along with her on-going curatorial responsibilities, McCusker is currently Adjunct Professor at the University of San Diego; she is a member of the Advisory Committee, UCSD Arts, Humanities & Languages Extension, and is working on a book, Shooting Stars: War Photographers in Hollywood, that examines the aesthetic and sociopolitical symbiosis between 1940s photojournalism and Realist/Neorealist cinema.


Prof. McCusker is co-author of Paul Outerbridge (Taschen, 1999) and contributing essayist to Terry Falke: Observations in an Occupied Wilderness (Chronicle, 2006), Phil Stern: A Life's Work (powerHouse, 2002), James Fee: Peleliu Project (Seraphin, 2002), and Three Visions of Peru (Throckmorton, 2002). With MoPA director, Arthur Ollman, McCusker created the catalog and exhibition, First Photographs: William Henry Fox Talbot and The Birth of Photography, the only time Talbot's photographs were exhibited in a solo show in the U.S. Her exhibition and catalog, Breaking the Frame: Pioneering Women in Photojournalism, explored women working in the mass media before and during WWII, and was bracketed by three exhibitions that enhanced its thesis, Shooting in 35: The First 35mm Photographs, Animating the World: The First Newsreels, and Today's Pioneers: Two Women Photojournalists in Iraq and Afghanistan. Breaking the Frame was voted #2 Exhibition-of-the-Year by the San Diego Union Tribune.

McCusker received her B.F.A. in studio art and art history at Massachusetts College of Art, Boston, graduating with distinction. She then received her M.A. and Ph.D. in art history with an emphasis on the history of photography and film at the University of New Mexico, Albuquerque.


FLOWERS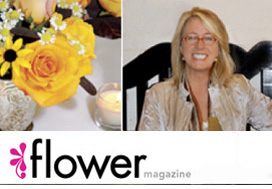 Margot Shaw, Founder/Editor in Chief, FLOWER MAGAZINE

In March 2007, flower made its "first bloom" debut in the southeastern market. As the first lifestyle magazine published in the United States for flower enthusiasts, novice and professional floral designers everywhere, this new, seasonal publication features informative articles and beautiful photography to delight the senses. The publication's mission is to "enrich your life through the knowledge and beauty of flowers" -- whether it's learning the mechanics of how to hand tie a simple bouquet, pick the perfect container or take a garden tour across the country. As of Spring 2009, flower is flourishing steadily—with subscribers in every state and issues displayed on national and international newsstands. FlowerMag.com, Enriching your life through the knowledge and beauty of flowers.

Both a patron and participant in the arts, Margot studied Art History and Sociology at Hollins College in Virginia, Interior Design at the University of Texas and has an ongoing interest in photography. flower is her first foray into magazine publishing.

We all know that a red rose stands for passion and love, but what about the other flowers? For centuries flowers have been attributed meanings so that even the deepest emotions could be conveyed silently with a single offering of these expressive blooms. Although this is not a scientific quiz, for some fun here at flower we have done our research and come up with a few simple questions to help you find which flower best describes your personality. Take the Flower Magazine Quiz, Which kind of flower are you?




TREES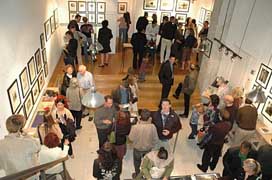 Modernbook Gallery,
Palo Alto, California
Jurors: Bryan Yedinak, Co-owner/ Publisher/Gallery Director &
Niniane Kelley, Associate Gallery Director

Founded in 1999 by Mark Pinsukanjana and Bryan Yedinak, Modernbook Gallery specializes in modern and contemporary photographic art. In 2005, a publishing company was formed, MB Editions, publishing works by Fan Ho, Brigitte Carnochan, Maggie Taylor & Lola Haskins among others. The gallery also represents a select group of contemporary and emerging artists.
(complete BIO material to follow)



WIPI Archived Online Exhibitions: and Jury panels

jurors
Exhibition
2009 - Competition Exhibit - Family Gatherings - Landscapes -
Self-Portraits 2009

jurors
Exhibition
2008 Competition Exhibit- 2008

jurors
Exhibition
2007 Competition Exhibit- 2007

jurors
Exhibition
The Portrait Exhibit - 2006/2007

jurors
Exhibition
Turning Silver Juror 100 Exhibition - 2006
Turning Silver Honorable Mentions

jurors
Exhibition
Beauty, Camera Eye of the Beholder Exhibit - 2005

jurors
Exhibition
Decisive Moments Exhibit - 2005

jurors
Exhibition
virtual * visual Exhibit - 2004

jurors
Exhibition
Tea Time Exhibit - 2001


WIPI Exhibition listings starting 1985