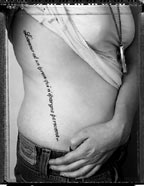 Photo: Carrie Villines / Brooklyn, NY/ USA

Q & A

UPDATED August 12. 2006

How long will the Turning Silver Gallery be online?

Both the 100 Juror Choice and Honorable Mention's will be HOME page view until the end of the year. At that time the file will be archived online and accessible through the WIPI Exhibition link, a block on the HOME page and through t he Archive section, along with being posted through Member PhotoProfiles, etc.

I'm not a WIPI member, Can I have my website link listed with my image?

We reserve the linking advantage to WIPI members only. We will place links with images for those with membership up-to-date. WIPI works very hard to produce and promote projects. If your goal is to get something without giving...best to take advantage of another organization. JOIN WIPI
How come my Website or e-mail is not linked to my online image?

This is a privilege for WIPI members, if you are not a member, your link will not be listed.

My link isn't working.

If there is a link problem, please send us an e-mail with notice about the problem, On what page is the problem? The correct link and WHO are you... YOUR full name, please. Then check back and make sure your clear your browser cache or refresh the page to see if it's been updated.

Can I list my phone number?

WIPI suggests that the place to list your phone number is in your WIPI PhotoProfile or on your website. We do not easily make phone numbers available, especially in the Gallery presentation area.

What are other advantages come from the Turning Silver Exhibition?

WIPI has already had requests for information about photographers for possible representation. We will also have opportunities for PR in magazines and newsletters regarding the Turning Silver Results and Exhibition.

If a publication comes to WIPI for images about Turning Silver and my work is published, will I get Photo Credit?

Absolutely, WIPI will provide your PhotoCredit /copyright as you list it with your image. WIPI will also let you when it's published. Generally we keep our Members informed as well as post links to publications on our website. We will keep a special section for Turning Silver Press, so remember to check back often to see what progress has been made.


Who get's the Kodak sponsored book?

The 100 Juror choice winners will receive one copy of the book along with the jurors and key photographic institutions.

When will we receive the Turning Silver, Kodak sponsored book?

The projected time frame is sometime in September, we guesstimate the book will be completed between the 15th and the end of the month and shipped immediately following its completion. If you are in Europe it will take a little longer to receive due to mailing. SO please do not write to us asking when the book will be sent. We will post the information on the website or send an e-mail to the winners that the book is on its way.

Can I purchase extra copies of the book?
NO, at this time, the book we are producing is a limited edition book and will not be available for sale to the public.

Could you let me know.... ?

..Depends., Generally most questions are in these notes. ... so read carefully. We do not respond to "did you get my package? type e-mails. If you have a broken link or misspelled name, let us know where it is, each section and send us the correction... and remember to give you FULL name in the content of the e-mail. YOU must check back to the website to see if the request was updated. We do not notify you for these issues.
PLEASE READ Sometimes when I receive an e-mail with the http:// link, it doesn't work. Any suggestions?

Some e-mail message space splits the link and carries part of it over to the next line. DOUBLE check the url. It should have .htm or .html at the end of the line.. all connected. If it's broken, just copy the entire URL and paste it into a new browser window and all should be fine.
i.e.,http://www.womeninphotography.org/wipihome.ht
ml (the broken text ht ml is a broken line - this won't work)
Should read: http://www.womeninphotography.org/wipihome.html


Can I send someone directly to the Gallery page?
Yes, use these links:
Turning Silver Juror 100

http://www.womeninphotography.org/Events-Exhibits/Anniversary25/Winners.html

Turning Silver Honorable Mention

http://www.womeninphotography.org/Events-Exhibits/Anniversary25/Winners2.html

Resume Listing
Women In Photography International 25th Anniversary "Turning Silver" Print Collection and Online Exhibition,, 2006
Online Exhibition http://www.womeninphotography.org

Please note, although our website is womeninphotography.org, the name to use for your resume or bio information is
Women In Photography International.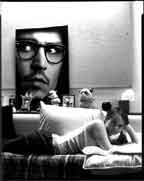 Photo: Patricia D. Richards/ Plano. TX / USA