KATHLEEN LARAIA MC LAUGHLIN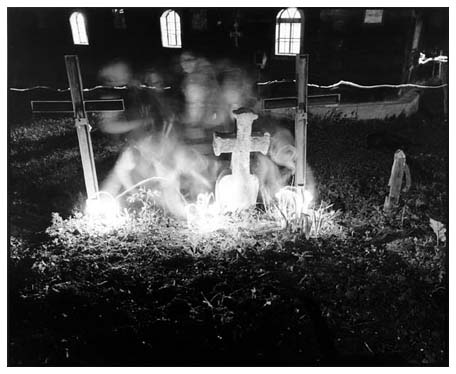 Easter Eve, Hoteni, Romania, 2000
At midnight on Easter, the village gathers at their local church and light candles on their family graves. Three generations of the living visit with three generations of the dead.

Seara PasŘtelui, Hoteni, Romania, 2000
La miezul noptŘii de PasŘti, sa¨tenii se aduna¨ la biserica locala¨ sŘi aprind lumna¨ri la morminte. Trei generatŘii prezente se intlnesc cu trei generatŘii trecute.