A MUST HAVE LIBRARY of Self-HELP Books
1. The Business of Studio Photography by Edward Lilley
Portrait and wedding photographers will find scores of proven-effective strategies for starting a new studio or improving an existing one in this thoroughly updated edition of the industry classic. This volume provides practical advice and surefire strategies for every aspect of operating a photography studio: from choosing a location, financing, and equipping the business to pricing jobs, negotiating with photo labs, and selling to the public. Here are scores of no-nonsense guidelines for devising short- and long-term business plans, handling paperwork effectively, conducting public relations and self-promotion programs, and more. Also included is an all-new section on the use of digital photography as well as completely revised lists of Web sites, equipment, and other photography resources. . . the book could help photographers avoid some of the distress of a highly competitive studio business. Studio Photography.

A veteran photographer's rep reveals how to find more clients and make more money. This newly revised third edition has been brought completely up-to-date to reflect current photo market trends and the latest techniques for using the Internet. The book explains how to build a marketing plan that incorporates self-promotion, advertising, direct marketing, public relations, and the Internet. Promotion pieces, portfolios, researching and winning clients, negotiating rates, finding and working with reps, computers, and the ethics of good business are just a few of the topics covered. Piscopo's book is full of specific, practical information. Promotion pieces, portfolios, advertising, public relations, rates, reps, . . . are just a few of the other topics covered in this excellent manual. Popular Photography. As a veteran photographer's rep, author Piscopo knows what she's talking about. . . . With this book, you can get the benefits of Piscopo's 20 years in the business for less than $20. Studio Photography.

3. Photography Your Way by Chuck Delaney
Rich with seasoned advice and practical tools for conquering fears behind the camera, this book is a motivational guide for anyone wanting to advance in the world of photography as a career or hobby. Following a review of basic equipment, training, and the digital revolution, the author outlines career avenues and options; ways to trigger inspiration; current photography trends and markets; grant information, creative business strategies, contests, clubs, and professional associations; and business, legal, and ethical.

WIPI highly recommends this very informative and classic reference book for all photographers and artists


Photography: Focus on Profit, by Tom Zimberoff
$35.00, 6 3/4 x 9 7/8;
416 pages Paperback with CD-ROM (Mac and PC)
ISBN: 1-58115-059-8 Publication
Date: October 2001

A School of Profitability for Photographers - Innovative Business Automation Expert Shares Key to Profitability with Entrepreneurial Media Photographers
Imagine a photography business with no fear-inspiring paper stacks and lost invoices, where every expense is billed correctly and where revenues return steadily, on time and with profit guaranteed. Photography: Focus on Profit makes the dream of the fully functional, profitable, clutter-free photography business a reality. Written by a photographer and expert on business automation, this unique combination software/handbook is an intelligent and uncompromising guide toward a contemporary, competitive photography business.

With Photography: Focus on Profit, author Tom Zimberoff provides not only a comprehensive step-by-step guide to setting up a profit-driven photography business, but also a free software program that fully automates business operations. PhotoByte, which has been widely adapted by schools and practitioners nationally, is based on an extensive relational database and is tailor-made to fit the photography business model in its most current form, including the licensing of electronic rights. PhotoByte administers every step of the photographic workflow consistently, frees photographers of painful paperwork, and enforces the principles of profitability in every assignment or licensing process. Effectively implementing these principles is the focus of the handbook which describes from scratch how to set up a photography business, from strategic financial, legal, and marketing issues to the daily challenges of the photographer's trade, and which explicitly draws from the "best practices" of photography.

Photography: Focus on Profit enables photography students and experienced professionals to reach the level of profitability and professionalism that is needed to grow in today's competitive marketplace.

By using the Photography: Focus on Profit package on the job, photographers will:
* implement the "best practices of photography" in their business procedures
* calculate a profit margin automatically in the invoicing process
* ensure a timely return of revenues through instant processing of bills, reminders, and invoices
* create a "virtual paper trail" that can be easily accessed at every stage
* apply effective copyright licensing terms to all estimates, invoices, and confirmations
* carry out customized promotions in time-efficient, professional manner
* create documents and reports from cutting-edge, time-proven templates
* instantly call up status reports, detailed client information, and track records




Photography: Focus on Profit can be found in better book stores, or it can be ordered directly from the publisher by calling: 1-800-491-2808, or order online from our catalog page where you will also find a full description, a table of contents, and reviews.

http://www.allworth.com/category_s/190.htm


---
WIPI suggested reading list of Allworth Press titles.
Please check their web site for more titles about The Business of Photography, Education and Promotion.
The Photographer's Guide to Marketing and Self-Promotion by Maria Piscopo (How to Find and Keep Good Paying Clients)
*** Maria is contributing writer to WIPI Marketing News. See our current and archival issues for her articles.
Well-known photographers' representative discusses specific and effective ways to build a marketing plan. Emphasis on how to establish long-term relationships. Includes discussion of pricing, taking advantage of market conditions and negotiating.
"Piscopo's book is full of specific practical information that takes into account today's difficult economic climate for commercial photographers...Promotion pieces, portfolios, advertising, public relations, rates, reps and the ethics of good business are just a few of the other topics covered in this excellent manual." --Popular Photography


6 3/4 x 10, 176 pages Softcover
Paperback: 192 pages ; Dimensions (in inches): 0.51 x 9.86 x 6.71
Publisher: Allworth Press; ; 3rd edition (July 2001)
* ISBN: 1581150962

Buy this book from Amazon.com
---
ASMP Professional Business Practices in Photography by ASMP (American Society of Media Photographers)
Unquestionably the authoritative source of information on business practices, standards, and resources for professional photographers.
ASMP Professional Business Practices in Photography Sixth Edition by American Society of Media Photographers This classic guide is the ultimate source on key business practices and industry standards from the foremost authority in professional photography. From standard practices in stock and assignment photography to special one-time decisions such as acquiring a digital workstation, this "business bible" provides the latest answers to any legal or business question an aspiring or professional photographer can ask. In eleven in-depth chapters, over two dozen industry experts offer practical guidance on such topics as estimating prices, formalizing agreements, using electronic technology, and much more. This completely updated Sixth Edition also features dozens of ready-to-copy legal and business forms, helpful checklists, and an extensive cross-media bibliography


Paperback: 416 pages ;
Dimensions (in inches): 0.91 x 9.76 x 6.72
* Publisher: Allworth Press; ; 6th edition (December 2001) * ISBN: 1581151977

Buy this book from Amazon.com



---

Business and Legal Forms for Photographers by: Tad Crawford

Covers electronic rights, essential forms and negotiation tactics. Includes an estimate form; confirmation of assignment, invoice; agency contract; releases and much more. A CD-ROM w/electronic versions of each form is provided.



Paperback: 180 pages ;
Dimensions (in inches): 0.53 x 10.78 x 8.34
* Publisher: Allworth Press; ; 3rd edition (January 2002)
* ISBN: 158115206X
Buy this book from Amazon.com



---
The Law (in Plain English) for Photographers by: Leonard DuBoff
A thorough discussion of the legal and business issues of everyday concern in professional photography. Topics covered include: copyright, defamation and libel, censorship and obscenity, business organization and taxes, working and living space, contracts and remedies, agents, estate planning and more.




Paperback: 224 pages ; Dimensions (in inches): 0.63 x 9.04 x 6.14 * Publisher: Allworth Press; ; Revised edition (May 2002) * ISBN: 1581152256

Buy this book from Amazon.com



---
Pricing Photography by: Michael Heron & David MacTavish
This essential resource for photographers, art directors, and graphic designers explains how to price both assignment and stock photography and gives detailed pricing carts for every use from a magazine ad to a mug. Revised and updated, it covers pricing for electronic rights as well as new developments in business. (Also see ASMP above, both a must to be well informed on the business of Photography)
11 x 8 1/2, 152 pages, Softcover
ISBN: 1-880559-68-4
Pricing Photography - Purchase through Allworth
---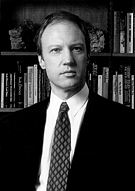 Allworth Press publisher and founder Tad Crawford is an author, attorney, and artists' rights advocate.

Born in New York City, Crawford grew up in the artists colony of Woodstock, New York. Interested in writing both fiction and nonfiction, he majored in economics at Tufts College and graduated from Columbia Law School in February 1971. ("That explains the unusual amalgam of my activities," Crawford says. "A lot of legal skills are crucial for helping the artist and for running a publishing company. Of course, writing is an excellent background for publishing. So it's come together very well.")

Crawford clerked for a judge of the New York Court of Appeals, the state's highest court, then went to work for a small general law firm in New York City while writing and teaching writing and literature at the School of Visual Arts. Until he took the teaching assignment at the School of Visual Arts and learned of the need for materials to help artists understand their rights, he had not envisioned being an advocate of artists' rights.
"I found nothing in print to help artists deal with such legal matters as copyrights, contracts, income taxes, the 'hobby loss'problem, estate planning, or even how to get grants," recalls Crawford. And so, responding to what he saw as "an extreme need," he wrote a book dealing with those and other relevant issues, titling it Legal Guide for the Visual Artist and using it as a text for the "Law and the Visual Artist" course that he taught at the School of Visual Arts. Published in 1977, Legal Guide for the Visual Artist is now in its fourth edition and has nearly one hundred thousand copies in print. read more