Annie Leibovitz "American Music"
From the Publisher - Random House The impulse to do American Music, writes famed photographer Annie Leibovitz, "came from a desire to return to my original subject and look at it with a mature eye. Bring my experience to it…make it a real American tapestry." Her ambitious idea became American Music, a stunning collection of photographs of the musicians, places and people that enrich the landscape of American music.

As Rolling Stone's chief photographer for over thirteen years, Leibovitz created a legendary body of work. Her portraits of some of the world's most talented musicians capture more than the performer, they convey the art of making music. For American Music, Leibovitz traveled across the country to juke joints in the Mississippi Delta, honkytonks in Texas, and jazz clubs in New Orleans "to take pictures in places that mean something." In her signature style, she shares stunning portraits of American greats -- B.B. King, Willie Nelson, Bonnie Raitt, Bruce Springsteen, Beck, Bob Dylan, Mary J. Blige, Jon Bon Jovi, Steve Earle, Ryan Adams, Miles Davis, Etta James, Pete Seeger, Emmylou Harris, Tom Waits, The Dixie Chicks, Dr. Dre, The Roots and many more.

American Music includes a commentary about the American Music project by Leibovitz, short essays by musicians Patti Smith, Rosanne Cash, Steve Earle, Mos Def, Ryan Adams, and Beck as well as biographical sketches of all the musicians.
American Music Photographed by Annie Leibovitz Hardcover,
Barnes & Noble: 264 pages Random House | Photography - Portraits | October 2003 | $75.00 | 0-375-50507-5
Hardcover:

Amazon.com 264 pages ; Dimensions (in inches): 1.23 x 12.34 x 9.94 * Publisher: Random House; (October 28, 2003) * ISBN: 0375505075 *

After a long hiatus, WIPI is proud to present our 2003 Distinguished Photographers award, to Annie Leibovitz!
There are so many talented women photographers working in the world today. From the established classics to new and innovative talent. WIPI has chosen Annie Leibovitz as the 2003 winner. Annies incredible talent shines the world over.
The Nominees included:
Women In Photography International Distinguished Photographer's Award (presented by WIPI) - Uta Barth, Lillian Bassman, Jodi Cobb, Annie Leibovitz, Helen Levitt, Sally Mann, Annette Messager, Catherine Opie, Cindy Sherman, Carrie Mae Weems, Mariana Yampolsky
International Photo Awards Gala Award Banquet
ALSO SEE:
Annie Leibovitz - WOMEN
Susan Sontag
Annie Leibovitz (Photographer)
Women, award-winning photographer Annie Leibovitz celebrates the rich and varied roles women play in society at the dawn of the new millennium. Here are the celebrity photos -- Jodie Foster, Hillary Rodham Clinton, Elizabeth Taylor -- for which Leibovitz is perhaps best known, but they stand alongside stunning depictions of less famous women -- an astronaut, a rancher, a dancer, an architect -- whose contributions to the world we live in are no less valuable for being less celebrated. Susan Sontag contributes an insightful and thought-provoking essay.

A book of photographs; a book about women; a very American project: generous, ardent, inventive, open-ended. It's for us to decide what to make of these pictures. After all, a photograph is not an opinion. Or is it?

SUSAN SONTAG

Format: Paperback, 256pp.
ISBN: 0375756469
Publisher: Random House, Incorporated
Pub. Date: October 2000
Edition Desc: REPRINT
sales rank: 18,954
Buy Women from Amazon
---
Joyce Tenneson Books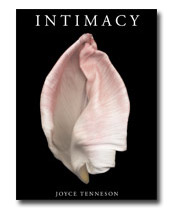 World famous photographer Joyce Tenneson announces the release of her 10th book, Intimacy- The Sensual Essence of Flowers, to be published September 2004 by Barnes and Noble. Oprah's "O" Magazine recently featured these color photographs in a 5 page portfolio. Exhibitions in six cities around the country are already being planned to coincide with the launch of the new book. Joyce Tenneson makes flowers jump for joy.   -The Oprah Magazine   NEW Sept 2004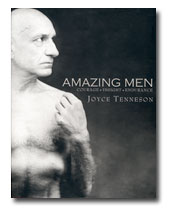 Amazing Men, presenting a wide cross-section of men aged sixty and over accompanied by quotations. Many well-known figures such as Tom Brokaw, Bill Cosby, Ted Turner and Sir Ben Kingsley are featured as well as many other unsung heros of the heart. Amazing Men was recently featured on CNN and the Today Show. NEW Sept 2004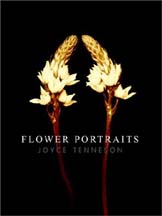 FLOWER PORTRAITS NEW - April 2003 Following the tremendous success of her book of portraits, Wise Women, acclaimed photographer Joyce Tenneson now turns her lens to the life of flowers. In this enchanting series of photographs, Tenneson breaks new ground by recording the often unseen and overlooked later phases in a plant's life, and finds exquisite beauty in their blossoming and gradual decline. These stunning portraits celebrate the life cycle and allow the reader to appreciate flowers in a new way, as well as contemplate the poignancy, fragility, and continual beauty of life itself. Tenneson's photographs follow in the long tradition of botanical illustrations of the 18th and 19th centuries as well as photographic masters such as Man Ray, Robert Mapplethorpe, and Irving Penn. Just as Tenneson's Wise Women chronicled the energy, vitality, and beauty of older women, FLOWER PORTRAITS offers a compelling look at the radiant and exquisitely individual metamorphosis of flowers in the later phases of their lives. www.Amazon.com
FLOWER PORTRAITS
Hardcover: 120 pages
Publisher: Bulfinch Press; (April 2003)
ISBN: 0821228536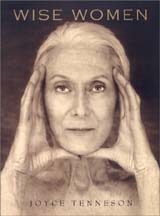 JOYCE TENNESON
Amazon.com - Editorial Reviews WISE WOMEN A celebrations of their Insites, Curage and Beauty Book Description In ancient times, older women were the keepers of primal mysteries and were revered for their special wisdom. For this very special book, Joyce Tenneson traveled throughout America to photograph and interview women ages 65 to l00. What she found was a revelation-women who were vital, energetic, and deeply beautiful, inside and out. The 80 portraits are of women from all walks of life from the famous, such as Sandra Day O'Connor, Julie Harris, and Angela Lansbury, to the ordinary, such as our mothers and grandmothers. Tenneson's compelling and compassionate portraits, accompanied by short poignant statements from these remarkable women about the experience of aging, will help to reawaken us to the power and wisdom of our elders.
About the Author Joyce Tenneson is the author of six books, including Light Warriors (Bulfinch, 2000). Her work has been exhibited worldwide and is included in many museum collections. She lives and works in New York City. www.amazon.com

WISE WOMEN
Hardcover: 144 pages ;
Dimensions (in inches): 0.72 x 10.40 x 7.96
Publisher: Bulfinch Press; 1st edition (April 2002)
* ISBN: 0821228013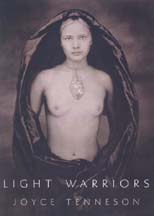 "Every so often an artist comes along who defies the easy labeling that curators and critics feel obliged to stick on everything under their rapacious gaze. In spite of lacking obvious inspirations and role models, these artists manage to create deeply felt, radical works that an extraordinary number of viewers respond to with fervor and pleasure." - (Karl-Peter Gottschalk, photography critic, on Joyce Tenneson) Tenneson is among the most respected photographers of our time, and has been described critically as "one of America's most interesting portrayers of the human character." Her work is a combination of portraiture and mythology-she is interested in discovering the archetypes of our being.

Tenneson's work has been shown in over 150 exhibitions worldwide, and is part of numerous private and museum collections. Her photographs have appeared on countless covers for magazines such as: Time, Life, Entertainment Weekly, Newsweek, Premiere, Esquire and The New York Times Magazine. She is also a much sought-after portrait photographer with clients in Europe, Japan, and the United States.

Ms. Tenneson is the author of seven books, her latest, entitled Wise Women, was published by Bulfinch/Little, Brown in April, 2002. She is the recipient of numerous awards, including the International Center of Photography's Infinity Award, for best applied photography. In addition, she has been named "Photographer of the Year" by the international organization, Women in Photography. A recent poll conducted by American Photo Magazine voted Tenneson among the ten most influential women photographers in the history of photography. Joyce lives and works in New York City.

Tenneson's portraits go beyond a surface recording of her subject's likeness. Her signature-style images attempt to show the inner person who hovers behind the facade. Says Tenneson: "I want to allow others to reveal and celebrate aspects of themselves that are usually hidden. My camera is a witness. It holds a light up for my subjects to help them feel their own essence, and gives them the courage to collaborate in the recording of these revelations."copyright Joyce Tenneson, www.JoyceTenneson.com, www.amazon.com
LIGHT WARRIORS
Hardcover: 112 pages ;
Dimensions (in inches): 0.68 x 12.40 x 9.46
Publisher: Bulfinch Press; (November 2000)
ISBN: 0821226983




Illuminations Bulfinch/Little, Brown & Company - Publisher - 1997 107 Pages - Color Illuminations expands on Tenneson's past themes and includes for the first time complex, multi panel images of architectural and sculptural details. These striking new photographs resonate with and indeed seem to inhabit the same mystical universe as the people she has always photographed. This world of transcendence and personal myth has given Tenneson the signature style for which she is so well known. In Print Available at Amazon.com Signed copies also available.


ILLUMINATIONS
Hardcover: 112 pages ;
Dimensions (in inches): 0.66 x 11.32 x 9.38
Publisher: Bulfinch Press; (January 1998)
ISBN: 0821223844
TRANSFORMATIONS
Bulfinch/Little, Brown & Company - Publisher - 1993 127 pages - color Transformations is the first book to feature Tenneson's color work. Published to coincide with a traveling exhibition originated by the International Center of Photography, New York, it presents the full range of Tenneson's personal color work since she began to work in color in the mid- 1980s. Paperback (out of print).


Au-dela
Contrejour, publisher - France - 1989 54 Pages - Color (in French) This small 54 page monograph was published in 1989 to accompany a traveling exhibition of Tenneson's work in Europe. (out of print )


Joyce Tenneson, Photographs
David E. Godine - Boston - 1984 78 Pages - B & W This is a large format monograph of Joyce Tenneson's early black and white work. It is beautifully designed and printed. (out of print )





InSights
Self-portraits by women, compiled by Joyce Tenneson David R. Godine, Publisher - Boston - 1978 This book is the first anthology of photographic self portraits by women ever published. It was a landmark of its time and won numerous awards. (out of print )
---
The Spirit of Family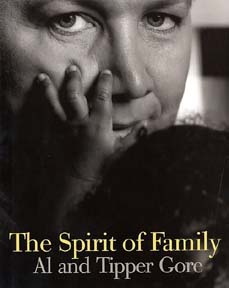 In this collection of more than 250 extraordinary photographs, Al and Tipper Gore visually explore the central relationship that define us and bind us together. The images presented here show the emotional richness of American families, their remarkable diversity and the ma y ways in which they are discovering a new strength and spirit.
Over the last two generations, the family has undergone a profound transformation. Torn between new demands at work and new complexities at home, Americans find themselves in a balancing act. Changing roles, new gender and age configurations, more single parenting, and interfaith and interracial marriage have all required new perspectives on what it means to e a family. But whether they adhere to traditional family structures or embrace new kinds of relationships Americas are making remarkable efforts to provide for, comfort, nurture, head, and love one another Rejoicing in a baby's exploration of her new world, juggling hectic daily schedules, coping with the long-term care of an elderly parent--in these and countless other ways, families of all shapes, sizes and backgrounds are building and strengthening the bonds that lie at the heart of every family.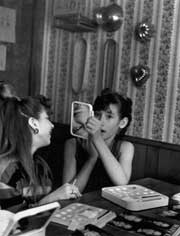 With these dynamic and intimate black and white and color photographs, the Gores illustrate the myriad experiences of the American family. Selected from more than 15,000 images, the photographs in the The Spirit of Family present an inspiring, wide-ranging body of work. Collected here are the images of such renowned art photographers as Tina bareness, Mitch Epstein, Lee Friedlander, Sally Mann, Mary Ellen Mark and Nicholas Nixon, the work of National Geographic photojournalists William Albert Allard, Jodi Cobb and David Alan Harvey; and relatively unknown works by a group of women who specialize in lyrical photographs of their own children including Debbie Fleming Caffery, Maude Schuyler Clay, and Gannet Williams. Snapshots are juxtaposed with expansive compositions, while stylized portraits are interspersed with candid moments, vividly bringing to life the experience of families from every part of the our nationA compelling visual narrative, The Spirit of Family reveals the unique challenges and opportunities facing today's families --and shows the character and vitality which which they are responding. At once fresh and timeless, these photographs offer a moving vision of our most essential relationships.
202 pages of the most colorful images of American life.
Al Gore is the former Vice President of the United States and the author of the New York Times bestseller Earth in the Balance. During a quarter-century of public service, he has made the American family a priority by working for new solutions that address the needs of families and communities. He is now a professor at both Fisk University and Middle Tennessee State University, where he teaches a course about family and community.
Tipper Gore served as Advisor to the President on Mental Health Policy and as Special Advisor to the Interagency Council on the Homeless from 1993 to 2001. Formerly a photojournalist for the Tennessean, she published a collection of her photographs, Picture This, in 1996. She orangeade two traveling exhibitions of photographs, Homeless in America in 1988, and The Way Home in 1999, which was also published as a book the same year. Her first book, Raising PG Kids in an X-Rated Society was published in 1987. Together the Gores organized the annual two-day forum called "Family Re-Union," now in its eleventh year. They have four children and two grandchildren, and live in Nashville, Tennessee.

Cover Image by Melissa Ann Springer - Page 133, image by Patricia D. Richards, WIPI PROfessional photographer

THE SPIRIT OF FAMILY buy this book from Amazon.com
Hardcover: 208 pages ;
Dimensions (in inches): 0.86 x 10.62 x 9.30
* Publisher: Henry Holt & Company, Inc.; ;
(November 12, 2002) * ISBN: 0805068945
---
Allworth Self-Help Books top NEXT