"High Adventure: The Pioneering Aerial Photographs of
Mary Upjohn Meader" by Monica Barnes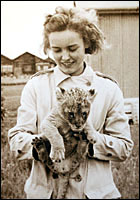 On September 16, 1937, Mary Upjohn took off from Kalamazoo, Michigan. Still in her 20s, she was beginning a pioneering flight that brought her over three continents. In the pilot's seat was her first husband, surgeon and future American Geographical Society President Richard Upjohn Light (1902-1994). Mary was the co-pilot, radio operator, and photographer. The goal was to make a record of South American and African land forms, city plans, farms, mines, and industrial installations.

Aerial photography was still relatively new in the late 1930s. Although photos had been taken from balloons from the mid-nineteenth century, slow film and plates and unreliable airships inhibited development until World War I, when photos taken from the air became essential to military intelligence. During the 1920s and 30s air photography progressed rapidly but many parts of the world had still not been photographed from above.

Air passenger travel, air mail and air freight had been launched in both South America and Africa by the late 1930s. This provided an infrastructure of landing fields and basic aeronautical services. Fields were small, unsurfaced, and usually lacked hangars. Frequently pilots were beyond radio range and had no access to weather reports. When Richard and Mary landed at the Kampala Airport on December 17, 1937, they were piloting only the third plane to ever arrive there. see images and read full story

---
"I Dream to…
Step Up Womens' Network's "Photojournalism for Girls"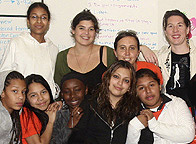 "I Dream to…Photojournalism for Girls" is a class for Teen girls, sponsored by Step Up Women's Network and Crystal Light, and taught by photographers and WIPI members Amy Tierney and Maya Myers.

I dream to be a photographer.
I dream to be an attorney.
I dream to be an actress.
I dream to be a police woman.
I dream to be a fashion designer.
I dream to be a DJ.
I dream.......

The list goes on and on and represents just a few of the 24 dreams that were further inspired in Step Up Womens' Network's "Photojournalism for Girls" class. read more

---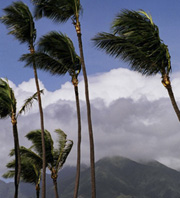 Hawaii - A Voice for Sovereignty
is a documentary by photojournalist Catherine Bauknight that explores who owns Hawaii and examines the culture and how it relates to the land rights of the indigenous Hawaiians.

..You can't keep developing everything, then you'll pave over paradise...
Fundraiser Screening / Photo Auction
DATE: February 29, 2008 starts at 7pm
(check website for date)
PLACE: BOULEVARD 3,
6523 W Sunset Hollywood, CA 90028
read more about the vision of a photographer taking on the challenge to give a voice to the Hawaiian people, their cultural history and preservation
---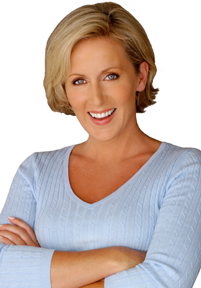 PHOTOGRAPHER ERIN MANNING JOINS CANON U.S.A. TO MAKE IT A SNAP FOR CONSUMERS TO GET THE MOST OUT OF THEIR DIGITAL IMAGES

TV Personality Manning to Serve as Spokesperson and Share Scrapbooking, Entertaining and Decorating Tips at Canon-Sponsored Events and On Canon U.S.A. Web Sites

LAKE SUCCESS, N.Y., – As America's fascination with crafts and scrapbooking grows, imaging industry leader Canon U.S.A., Inc. has aligned with a new spokesperson; photographer and Do It Yourself (DIY) Network personality, Erin Manning. Together, Canon and Erin will help crafters of all skill levels take full advantage of their personal technology products, resulting in creative ideas for decorating, DIY gifts, clever projects and unique scrapbooks.
Canon May 23 Canon PR Release

WIPI PRO Member Erin Manning Website

"Portrait and Candid Photography" - New book released on October 8, 2007

BOOK SIGNING at the
Santa Monica Promenade
Barnes & Noble on November 15, 2007 at 7:30pm.