LUCIE AWARDS - 5th Annual 2007
Lincoln Center, New York City, October 15, 2007 - Photos by Carrie Villines


HOST: LILI TAYLOR

5th ANNUAL LUCIE AWARDS HONOR PHOTOGRAPHERS
AWARDS CEREMONY, PRESS LUNCH BRING TOGETHER
HONOREES, MEDIA, INDUSTRY PRESENTERS AND HOST LILI TAYLOR

PRESENTED BY PILSNER-URQUELL

New York, NY, (October 15) — New York City again hosted the 5th Annual Lucie Awards in a gala
black-tie ceremony and awards program held for the first time at the prestigious Avery Fisher Hall, Lincoln Center. The Lucies – the world's most esteemed photography awards ceremony honoring the greatest achievements in the field – presented awards in categories ranging from Lifetime Achievement to Visionary to Achievements in support categories from fashion to advertising to fine art. As 2003 honoree Douglas Kirkland put it, "The movie industry has its Oscars and the photography community has its Lucies."

"Each successive year, we are thrilled to witness the roster of honorees build on the history made the
prior years of the Lucies," said IPA/Lucies founder Hossein Farmani. "We are privileged again to have a stellar group of enormously talented honorees, paired with equally fascinating presenters. These men and women are truly the best in their respective fields." This year, 1600 people attended from 25 countries around the globe.


THE LUCIE AWARDS 2007 HONOREES

Lifetime Achievement, Elliott Erwitt
Achievement in Fine Art, Ralph Gibson
Achievement in Photojournalism, Philip Jones Griffiths
Visionary Award, Kenro Izu
Achievement in Sports, Heinz Kluetmeier
Achievement in Documentary Eugene Richards,
Achievement in Portraiture, Lord Snowdon
Achievement in Fashion, Deborah Turbeville
Achievement in Advertising, Howard Zieff
---


click image above to see Top 10 and Gallery Presentations below - August / September 2007

| | |
| --- | --- |
| CATHERINE HALL | RANIA MATAR |
---
THE PORTRAIT
Women In Photography International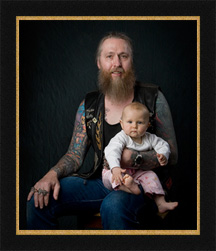 The Top 25 & Honorable Mention Winners
---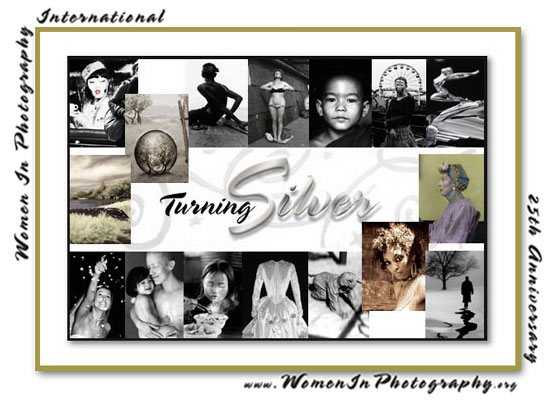 Women In Photography International

25th Anniversary Winning Images Jurors
Exhibition online August 11 thru Dec. 31st
---
GEORGE EASTMAN HOUSE Exhibitions - International Museum of Photography and Film
---

PHOTOGRAPHY-GUIDE A difinitive guide to art photography
• Photography-Guide.com/NY • Photography-Guide.com/USA • Photography-Guide.com/Intl Most comprehensive list of gallery listings worlwide.
---
ArtScene
ArtScene Visual Radio presents
Three new programs to start April, 2007
"The AVR Show"
"The Mat Gleason Seven"
"The Art of Outrage" with Peter Clothier
To listen, go to the ArtScene Visual Radio

Web site: http://www.artscenevisualradio.com


Radio programming devoted exclusively to visual art, and originating from Southern California, is as close as your web browser. Each program features stories about the shows, people, ideas and issues that inform and shape the Southern California art world and beyond. Your hosts bring years of experience observing and writing about visual art; now, thanks to ArtScene, the monthly digest of the region's galleries and museums since 1982, each will offer their unique voice and perspective in this new audio format.

ArtScene Visual Radio (AVR) is brought to you by a great group of sponsors, including LACMA, The Autry Center, L.A. Louver Gallery, Jack Rutberg Gallery, Louis Stern Fine Arts, Koplin Del Rio Gallery, and Lawrence Asher Gallery.

AVR posts new programs at regular intervals during each month.
Give a listen to AVR. Audio for your eyes.
Questions--
E-mail, artscene@artscenecal.com
Tel, 213.482.4724, Fax, 213, 482.4357
---
Intetnational online platform for Photography and Video Art.
See Exhibitions, Institutions and Events

Photography now is an agency for Photography and Video Art, founded in Stuttgart in 1998 and based in Berlin since 2000.

The agency publishes an international online directory as well as a german print journal / exhibition guide for Germany, Austria , Switzerland and Luxembourg.

Lately it offers an international e-announcement service (for institutions working with photography and video art.)

The agency also curates exhibitions and is responsible for all aspects of photographic art consulting and exhibition management.
---
Stephen Cohen's Photo LA 2007
See THE PHOTOGRAPH COLLECTOR Random Notes article, Feb. 2007

http://www.artfairsinc.com/photola/2007
Santa Monica Civic Auditorium
1855 Main Street,
Santa Monica, CA 90401

artfairs inc. Over the course of fifteen years, photo l.a. has become one of the most popular photography fairs in the country, bringing together over seventy galleries and private dealers from around the globe. Highlighting the finest works of the medium, from classic 19th Century photography, to contemporary images including digital and photo-based artwork. Last year, photo l.a. had a record attendance of over 7500 visitors, and its numbers and popularity only continue to grow.
---
Museum of Photographic Arts San Diego
THE MUSEUM of PHOTOGRAPHIC ARTS
* 1649 El Prado San Diego CA 92101 (619) 238 7559