Winter 2009 letter ...heading into spring!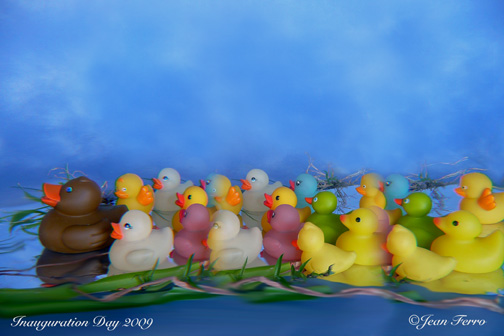 Hello,
Never a dull moment around here!
WIPI is forever growing and growing.
We got a late start with our 2008 competition last year. Everything was uploaded and posted by the first week of December. We would like to thank our
2008 JURORS:
Karen Sinsheimer, Curator of Photography, Santa Barbara Museum of Art
Stephen Perloff, Founder, The Photo Review, Philadelphia, PA
Steve Zeifman, Owner, Rush Creek Editions, Santa Fe. New Mexico
Jessica Johnston, Curatorial Associate, Department of Photographs,
George Eastman House/International Museum of Photography and Film
Rochester, NY
2008 Competition Placement winners:
1st Place
Daro Sulakuri, / Tbilisi, Georgia
2nd Place
Jo Ann Walters / Rowayton, Connecticut
3rd Place
Denise Dee / Albuquerque, New Mexico
Visit the gallery to see the juror selection of the Top 10 and Honorable Mention winning images. Please take the time to visit the gallery presentation of all winners of the 2008 competition
WIPI had a wonderful visit from Patrizia Pulga from Italy over the holidays. Patrizia has been a long time WIPI supporter starting with our 20th Anniversary Exhibition Tea Time. Shortly we will be providing a report about her recent lecture at Ovrvieto Fotografia Convention where she was invited to speak about European women photographers as well as Women In Photography International.
photo l.a. 2009 was fabulous at the Barker Hanger in Santa Monica, CA. Stephen Cohen did it again.. another successful photography event! The place was buzzing with collectors and photographers. Soon we will upload the story piece from The Photograph Collector on photo l.a. I really enjoyed meeting up with several of WIPI's current and past members. Maya Meyers was thrilled to purchase a signed book of Award winning photographer, Susan Meiselas. Susan was part of the series of conversation presentations with Charlotte Cotton of LACMA at photo l.a. Also met new member Christine Caldwell who's entrepreneurial spirit has led her to opening a RENTAL digital lab Translight Colors, they have a new self serve digital printer that prints 44 inches wide. (Epson 9800). Nice to see Joan Almond, a long standing WIPI Charter Member
WIPI keeps working on new projects.... YES.. we are now on Facebook.. and TWITTER, still working out the details, We are listed on Facebook as a FAN page for now, so join us and let us know who you are. Still working out the details of TWITTER, we'll post more when we grasp all there is to do....more passwords...!

Since WIPI is based in Los Angeles, we hear a lot about what's going on in the Los Angeles area. The inaugural Month of Photography Los Angeles (MOPLA) debuts this April 20 and will be held at the Pacific Design center. Check out their website for up-to-date lectures and programs. Focus On Aids 13 the long standing benefit photography auction will be held on May 1st at the Design Center. Check their website for tickets and preview information.

Another very noted change is the The Annenberg Space for Photography to Open in Century City, California in 2009. a Free Community Center will Feature Both Digital and Print Photography will open March 27.
In the coming months WIPI will address many of the issues that face women working in the photographic arts as well as commercial photography. The economy, of course is on everyone's mind and pulling at their budget strings. WIPI is a great place for members to expand upon their outreach and help to make a more secure base to spring from. We hope that each member will take advantage of the PhotoProfile Spotlight Gallery as well as send in a story about themselves and their work. What is it you do that may be different or unusual to bring light to your photography? how do you balance family and work?

If you are a WIPI PRO member, send along your stories to Members@womeninphotography.org. Keep it no longer than 1000 words and just send the story. Once approved we will send you info about where to upload your photos.
...We sure could use some helpful hands now and then, so if you would like to volunteer, please contact us: members@womeninphotography.org

Focus on Peace
Jean Ferro
Photo Artist / President
2009 Competition Call For Entry
President's letters, Starting July 2000 WIPI News archive

Make a DONATION to
Women In Photography International. Your support is greatly appreciated