TOP 10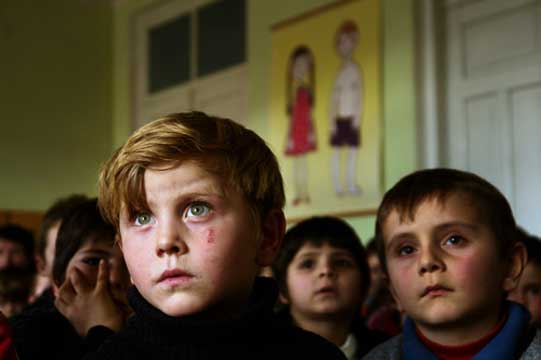 1st Place
Daro Sulakuri, / Tbilisi, Georgia

"Terror Incognita"
Chechen refugees - project documents the plight of Chechen refugees on the territory of Georgia
jurors
Karen Sinsheimer, Curator of Photography, Santa Barbara Museum of Art
Stephen Perloff, Founder, The Photo Review, Philadelphia, PA
Steve Zeifman, Owner, Rush Creek Editions, Santa Fe. New Mexico
Jessica Johnston, Curatorial Associate, Department of Photographs,
George Eastman House/International Museum of Photography and Film
Rochester, NY
Presentation curated & designed by: Jean Ferro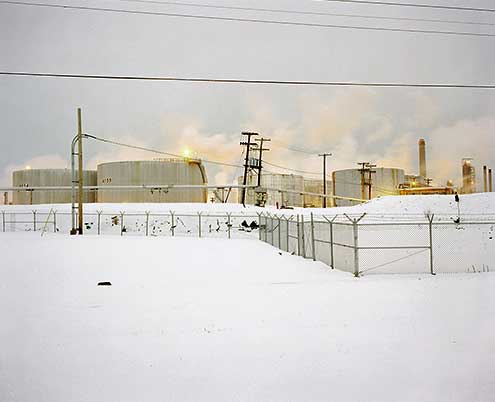 2nd Place
Jo Ann Walters / Rowayton, Connecticut

untitled from the series: DOG TOWN, 2005-2008

12 image gallery
Submission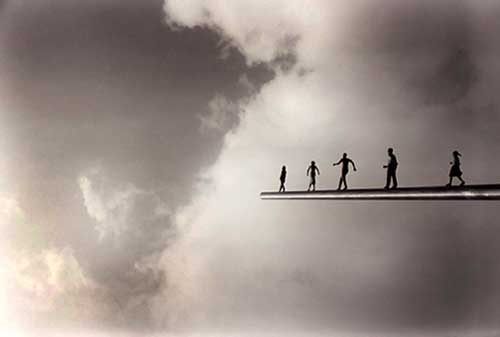 3rd Place
Denise Dee / Albuquerque, New Mexico

Sleep Walking , Pittsburgh, PA

12 image gallery
Submission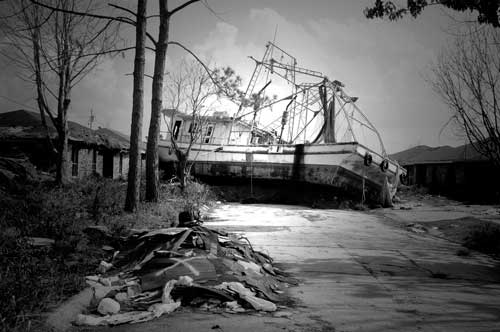 Cindy Bendat / Santa Monica, California

Make Levees Not War - New Orleans, USA 2006
I visited New Orleans in 2006, and this surreal image of a marooned boat in the middle of a devastated neighborhood was taken at that time. The aftermath of Hurricane Katrina remains, and much in the way of dedicated resources and people power is needed to rebuild this amazing city.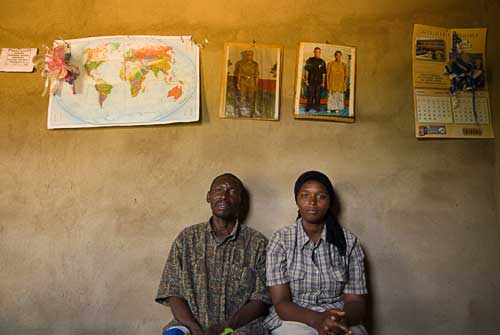 Sarah Bones / Malvern, Pennyslvania

"The Inconceivable Neighbors" Rwanda 2008

The photograph was taken in a Rwanda reconciliation village where genocide perpetrators live next door to survivors to promote healing and forgiveness in post genocide Rwanda.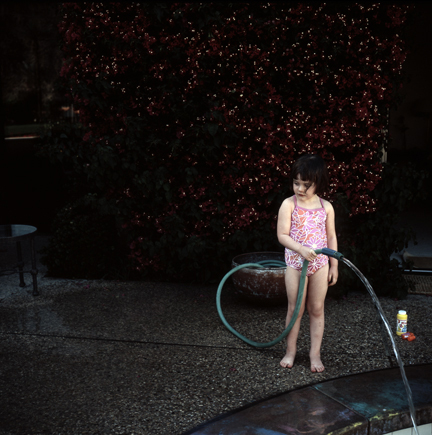 Suzette Bross / Chicago, Illinois

"Lucy and the garden hose" 2008

This is a photograph of my daughter Lucy that I took while we were on vacation. One afternoon she decided to water the pool.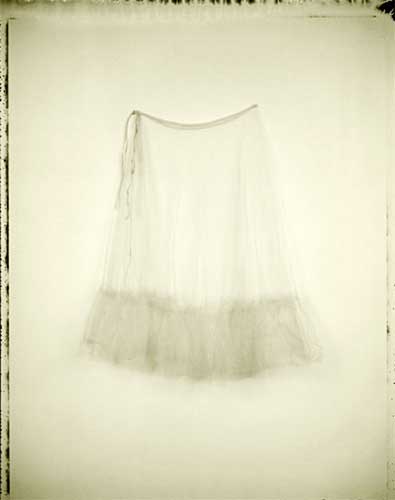 Shelley Calton / Houston, Texas

"Loretta"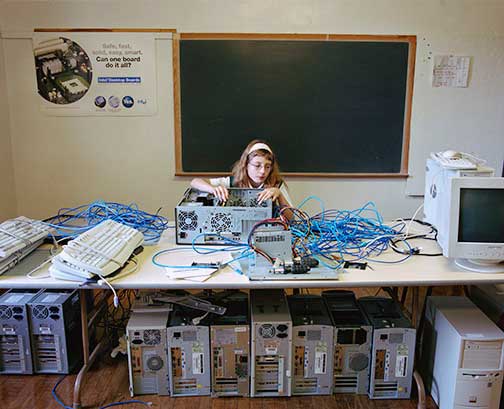 Kyoko Hamada / Brooklyn, New York

"Computer Class"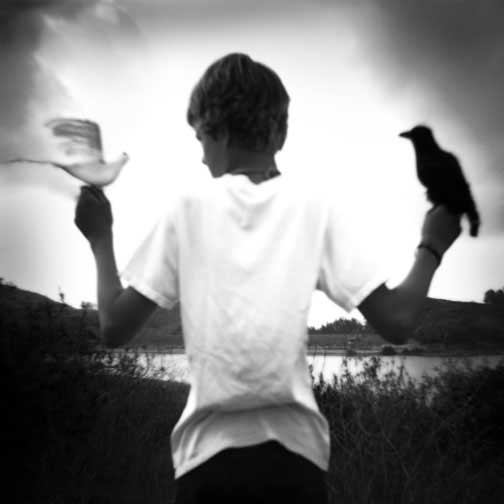 Tootie Nienow / Santa Ana, California

"Good and Evil"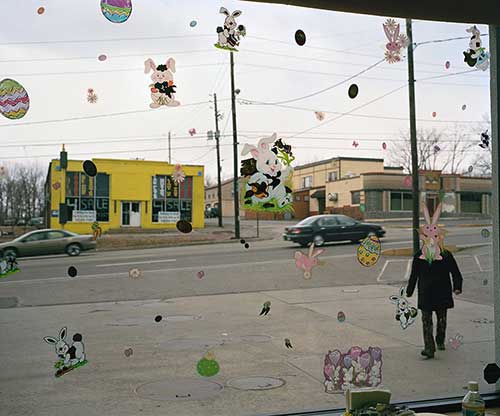 Jo Ann Walters / Rowayton, Connecticut
+ 2nd Place

untitled from the series: DOG TOWN, 2005-2008





HONORABLE MENTION
Carla Berger / Brooklyn, New York
Sarah Bones / Malvern, Pennyslvania (x2HM, x1T10)
Linda Bucholtz Ross / Montreal, Canada
Karen Carey/ Philadelphia, Pennsylvania (x2HM)
Lori Carr / Los Angeles, California
Stephanie DeLeng / Liverpool, United Kingdom
Diana Diriwaechter / Suffern, New York
Claudia Fainguersch / Buenos Aires, Argentina
Laurie Frankel / San Francisco, California
Janet GadeMalone / Hot Springs / Arkansas
Marina Golubova / Chicagom Illinois


page 2

Janet Gottlieb / Santa Barbara, California
Carolyn Guild / Encinitas, California
Catherine Hall / Lafayette, New York
Kyoko Hamada / Brooklyn, New York (x5HM, 1x T10)
Helen Harlan / Garden Grove, California
Faith Hunter / Victoria, Australia (x2HM)
Heather Jacks / Maryland (x2HM)
Kathryn Jacobi / Los Angeles, California

page 3

Isadora Kosofsky / Los Angeles, CA (x2HM)
Jasmine Law / San Francisco, California
Veronika Lukasova / Washington, D.C.
Cheryl Maeder / West Palm Beach
Freyda Miller / Los Angeles
Wendy Paton / Rosemont, New Jersey
Barbara Pickles / Camarillo, California
Isabel Pinto / Lisbon, Portugal (x2HM)
Jan Potts / San Francisco, California
Jane Powers /Maspeth, New York
Leslie Rosenthal / Pasadena, California (x3HM)

page 4

Sue Rosoff / Capistrano Beach, California
Bonnie Shupp / Pasadena, Maryland
Glennis Siverson / Orlando, Florida
Joni Sternbach / Montauk, NY
Nicola Tree / London, United Kingdom
Amie Vanderford, Memphis, Tennesse
Jo Ann Walters / Rowayton, Connecticut (x2 HM & x2T10)
Marydorsey Wanless / Topeka, Kansas
Sandra Chen Weinstein / Lake Forest, California
Kay Yuen / Hong Kong, China
Eva Monika Zebrowski / Outremont, Quebec, Canada (x2HM)

TOP 10 HONORABLE MENTION JURORS

2008
All images copyright the photographer listed