JANUARY 2011 letter ...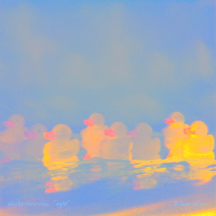 Hello,

Celebrate WIPI's 30th & photo la's 20th Anniversary!
photo l.a. XX + artLA projects
the 20th ANNUAL INTERNATIONAL LOS ANGELES
PHOTOGRAPHIC ART EXPOSITION & ARTLA PROJECTS
LA's Longest Running Art Fair
January 13 - 17, 2011

http://womeninphotography.org/Events-Exhibits/PhotoLA-2011/photola-wipi.html

CHARTER Member, fine art photographer and gallery owner, Carol Henry will curate the grid styled digital exhibit of vertical and square images. The call for members work was a spontaneous request. Thank you for those who could make the very short deadline! The WIPI booth will also have a 27" iMac for website viewing.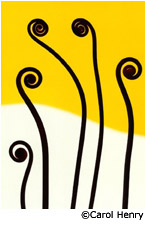 Photo LA Booth Wall Plaque
But I am certain that in almost every house there is a camera used by a female to document the lives and spaces that surround her. A chance to place those personal visions on paper in the past came with some obstacles but now you can instantly share your vision around the world within seconds. An instant reality that has changed the opportunities for female photographers; no need to buy materials, portfolios, hire a babysitter, have crates built, ship etc. Sharing these visual expressions can inspire or accompany narratives or simply illustrate thoughts touching countless lives and creating new bonds of awareness. Those are powerful tools we have now to build and understand each other. Looking over these photo la images we have collected from the Women In Photography International members I see quiet moments of introspection as a uniting visual in many of the prints, not grand landscapes but social windows and insight! I would like to mention that this is Women in Photography's 30th anniversary and WIPI president Jean Ferro has shared her uncompromising will and passion for photography with thousands of women around the world for 10 years. Thank you Jean!
— Carol Henry

WIPI's history started in 1981 as a local grass roots Los Angeles non-profit organization. Carrie Mae Weems was one of our founding members. In 1992 WIPI moved to Seattle with past director and WIPI board member Nancy Clendaniel to raise her newborn son Max. In 1999, Nancy, myself and Peter Palmquist rallied round and decided to launch Women In Photography International as an online resource center. We are now over 10 years of providing ONLINE visibility past and present to represent women's work. See our list of exhibitions and visit our Member Roster to review the PhotoProfiles as well as links to members websites. And if you are looking to hire a photographer, check out Hire-A-WIPI-PRO.

Our F2-eZine section has articles by WIPI members as well as great info about marketing your work or mini "Sign of the Times"exhibitions of WIPI member work.

If you are a WIPI PRO member, send along your stories to Members@womeninphotography.org. Keep it no longer than 1000 words and just send the story. Once approved we will send you info about where to upload your photos.
...We sure could use some helpful hands now and then, so if you would like to volunteer, please contact us: members@womeninphotography.org. We would like to update our website pages and make sure all links are working properly!

We are listed on Facebook as a FAN page and TWITTER so join us and let us know who you are. If you want to help by handling TWITTER and FACEBOOK, send us a note.

Have a great 2011 and remember to Focus on Peace,
Jean Ferro
Photo Artist / President
President's letters, Starting July 2000 WIPI News archive

Make a DONATION to
Women In Photography International. Your support is greatly appreciated