THE PHOTO REVIEW - SPECIAL REQUEST POSTING:
(Note: Bidding on the auction house catalogues will continue until December 15.) You can place bids on all the fabulous photographs in the PhotoReview auction until that time
PhotoReview - Photographic Auction < click here



______________________________________________________

GREAT SILENT AUCTION ITEMS AVAILABLE
IN THE PHOTO REVIEW BENEFIT AUCTION

Following if a list of silent auction items donated by national and international and Philadelphia-area businesses to be offered at the Photo Review Benefit Auction on Saturday, November 6. You can email your bid to arrive by Friday, November 5, 5 p.m. Eastern Time, and we will execute it for you.

Good luck!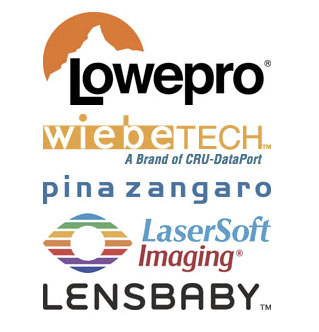 DONATED ITEMS: e-mail bids only
bid to arrive by Friday, November 5, 5 p.m. Eastern Time,
Academy of Natural Sciences
www.ansp.org
Two Entry Tickets to the Academy of Natural Sciences
Retail Value: $24
Starting Bid: $10

Archival Methods LLC
www.archivalmethods.com
Black Leather Print Portfolio
17"x22"
Retail Value: $55
Starting Bid: $25

Archival Methods LLC
www.archivalmethods.com
Burgundy Leather Print Portfolio
13"x19"
Retail Value: $45
Starting Bid: $20

Arden Theatre Co.
www.ardentheatre.org
Two Tickets to Any Performance through June 12, 2011
(except Saturday nights and opening nights
and between December 24 and January 1)
Retail Value: $78
Starting Bid: $30

Bambi Gallery
www.bambiproject.com
A $50 Gift Certificate
Retail Value: $50
Starting Bid: $25

Julia Blaukopf
www.inliquid.com/artist/blaukopf_julia/blaukopf.php
$60 Gift Certificate
Retail Value: $60
Starting Bid: $25

Julia Blaukopf
Eiffel Tower
Each mother of pearl pendant is one of a kind and handmade by the artist.
Retail Value: $45
Starting Bid: $20

blurb
www.blurb.com
$100 Gift Certificate
Retail Value: $100
Starting Bid: $50

Christie's
www.christies.com
One-Year Subscription to Christie's New York Photography Catalogues beginning April 2011
Retail Value: $190
Starting Bid: $100

City Fitness
www.cityfitnessphilly.com
One-Month Membership
Retail Value: $55
Starting Bid: $20
D'Antonio & Klein Jewelers
$100 Gift Certificate
Retail Value: $100
Starting Bid: $50

Edition One Books
www.editiononebooks.com
$500 Gift Certificate toward a Custom-Made Book
Retail Value: $500
Starting Bid: $200

Hahnemuhle USA
www.hahnemuehle.com
1 box of Hahnemuhle Glossy Photo Rag 315 gsm, 11"x17", 50 sheets
Retail Value: $206
Starting Bid: $100

Hahnemuhle USA
www.hahnemuehle.com
1 box of Hahnemuhle Matte Photo Rag 308 gsm, 11"x17", 50 sheets
Retail Value: $197
Starting Bid: $100

Institute of Contemporary Art
www.icaphila.org
One Year Dual/FamilyMembership
and ICA Catalogue Dirt on Delight
Retail Value: $100
Starting Bid: $40

InterAct Theatre Company
www.interacttheatre.org
1 voucher for 2 Tickets to the 2010/2011 InterAct Production of Choice
Retail Value: $64
Starting Bid: $25

Joby
www.joby.com/products/gorillapod/slrzoom/
Gorillapod Focus Tripod + Ballhead X
Retail Value: $150
Starting Bid: $60

Lantern Theater Company
www.lanterntheater.org
Gift Certificate for Two Tickets to Any 2010/11 Season Performance
Retail Value: $70
Starting Bid: $25

LaserSoft Imaging, Inc.
www.silverfast.com
SilverFast DCPro
Retail Value: $299
Starting Bid: $100

LaserSoft Imaging, Inc.
www.silverfast.com
SilverFast HDR
Retail Value: $398
Starting Bid: $125

LaserSoft Imaging, Inc.
www.silverfast.com
SilverFast HDR Studio
Retail Value: $499
Starting Bid: $150

Lensbaby
www.lensbabies.com
Lensbaby Gift Certificate for $150 off Any Lensbaby Product
valid through 4/1/11
Retail Value: $150
Starting Bid: $50

Lowepro Worldwide
http://products.lowepro.com/product/Fastpack-350,2087.htm
Fastpack 350 (Black)
Retail Value: $150
Starting Bid: $60

Lowepro Worldwide
http://products.lowepro.com/product/Flipside-300,2083.htm
Flipside 300 (Black)
Retail Value: $100
Starting Bid: $40
Lowepro Worldwide
http://products.lowepro.com/product/Stealth-Reporter%20D200%20AW,2045.htm
Stealth Reporter D200 AW (Black)
Retail Value: $110
Starting Bid: $40

Lowepro Worldwide
http://products.lowepro.com/product/Stealth-Reporter%20D650%20AW,2049.htm
Stealth Reporter D650 AW (Black)
Retail Value: $200
Starting Bid: $75

James A. Michener Art Museum
www.michenermuseum.org
Family Membership for one year
Retail Value: $60
Starting Bid: $25

onOne Software
www.ononesoftware.com
Plug-In Suite 5, Professional Edition
for Adobe Photoshop
Retail Value: $400
Starting Bid: $200

Opera Company of Philadelphia
www.operaphila.com
Two Tickets to Charles Gounoud's Romeo & Juliet
Wednesday, February 16, 2011, 7:30 p.m.
Retail Value: $250–$300
Starting Bid: $90

The People's Light & Theatre Company
www.peopleslight.org
Two Tickets to Any Sunday – Thursday performance
and Saturday matinee performance. Valid from Nov. 2010 to Nov. 2011 (excludes holiday show)
Retail Value: $78
Starting Bid: $35

Peters Valley Craft Center
www.petersvalley.org
Full Scholarship for a Photography Class
Retail Value: $500
Starting Bid: $200

Phillips de Pury & Company
www.phillipsdepury.com
One-Year Subscription to Phillip de Pury Photography Catalogues
(4 sales: 2 New York, 2 London)
Retail Value: $130
Starting Bid: $70

Photo Synesi
www.photosynesi.com
One In-Depth Review with a Leading Professional Photographer
Retail Value: $99
Starting Bid: $35

Pina Zangaro
www.pinazangaro.com
Camden Portfolio Case #52316, 14"x17"x2"
Retail Value: $164
Starting Bid: $70

Premier Imaging Products
www.premierart.info
$50 Gift Certificate
Retail Value: $50
Starting Bid: $20

The Print Center
www.printcenter.org
Collector Level Membership
with 15% discount on all purchases
plus 2 catalogues: Imprint: a public art project and Taken with Time: a camera obscura project
Retail Value: $375
Starting Bid: $125

Print File, Inc.
www.printfile.com
13"x19" Post-Bound Archival Presentation Album with 10 polyester archival preservers and padded matte black cover
Retail Value: $74.95
Starting Bid: $40

Ristorante Panorama
www.pennsviewhotel.com/ristorante_panorama/index.aspx
$50 Gift Certificate
Retail Value: $50
Starting Bid: $25

Seven Arts Framing
$100 Gift Certificate
Retail Value: $100
Starting Bid: $40

Silicon Gallery
www.fineartprint.com
$100 Gift Certificate for Scanning or Printmaking Services
Retail Value: $100
Starting Bid: $40

Sotheby's
www.sothebys.com
One-Year Subscription to Sotheby's New York & London Photography Catalogues
Retail Value: $160
Starting Bid: $80

Swann Galleries
www.swanngalleries.com
Two-year Subscription to Swann's Photography Catalogues
(Four per year)
Retail Value: $280
Starting Bid: $140

Wallnuts Frame Design at the Sande Webster Gallery
www.sandewebstergallery.com
$250 Gift Certificate for Framing
Retail Value: $250
Starting Bid: $125

CRU-WiebeTech
www.wiebetech.com
ToughTech FS 1TB External Hard Drive
Retail Value: $192
Starting Bid: $80

Snyderman–Works Galleries
www.snyderman-works.com
$150 Gift Certificate
Retail Value: $150
Starting Bid: $75

e-mail YOUR BID TO: The Photo Review <info@photoreview.org>
bid to arrive by Friday, November 5, 5 p.m. Eastern Time