2011 "black & white & color"
juried competition OPEN to ALL photographers!
January 10th - PRESENTATION online exhibition


Just to note - One of the best prizes you can "give yourself" is educating yourself about the business of art. See: artbusiness.com

1st Place Grand Prize: WIPI 10 image gallery, Lensbaby Composer, WACOM Intuos.4, X-Rite ColorMunki, FotoQuote Pro 6 + Free ArtDeadline.Com Annual Subscription

2nd Place Grand Prize: WIPI 10 image gallery, X-Rite ColorChecker Passport, FotoQuote Pro 6

1st Place - ALL Category Winners: FreshLists Specialty Contact List

SPECIAL Member Juror Selection: Canon S95 digital camera (or cash equivalent) + 10 image WIPI gallery (from combined categories) + FreshLists Specialty Contact List + FotoQuote Pro 6

All 1st & 2nd Place category winners will have their image displayed along with a bio clip about the photographer.

Honorable Mention images will be included in Gallery presentation
1st Place & 2nd Place Grand prize winners will receive a 10 image WIPI gallery presentation
(see FACES Exhibitor presentation )
See FACES Gallery Winner 1st place
See FACES Gallery Winner 2nd Place
---
As a photographer you know perfect color is essential!

ColorMunki Photo

A Color Control Solution You Can Trust
Designed specifically for wedding, portrait and event photographers — or any passionate advocate – X-Rite ColorMunki Photo is a completely integrated color control solution to calibrate your displays, projectors and printers; so you get accurate screen to print color matching, every time. Combined with ColorMunki Photo's included creation and communication tools you'll have unparalleled control, so you can bring your vision to life… and share it with the world!

ColorMunki Photo – software and hardware color control solution provides the functionality to calibrate your monitors, projectors and printers, so the color you see on screen is the color you get in print. x-rite

1st Place Grand Prize winner will receive the ColorMunki
---
The award winning Composer is the most versatile of our lenses. It's based on a ball and socket configuration that delivers smooth selective focus photography with unparalleled ease.

Photographers simply tilt the lens to a desired angle and then focus with a manual focusing ring. The Composer stays in the desired bent position without requiring a locking mechanism and is compatible with the Lensbaby Optic Swap System.

Available in mounts for Canon EF (EOS), Nikon F, Sony Alpha A / Minolta Maxxum, Pentax K / Samsung GX, Olympus E1 / Panasonic Lumix DMC cameras.
The Composer comes with the Double Glass Optic installed.

1st Place Grand Prize winner will receive the very cool Composer Lensbaby for their camera!
---

WACOM intuos.4 tablet

The small Intuos4 pen tablet is perfect for limited desktop areas or for those who want a highly portable, professional-level tablet that fits comfortably in a laptop bag.

Go With The Flow
Workflow, that is. This all new professional tablet takes into consideration the many aspects of a professional's workflow, software integration points, and equal demand for both performance and comfort.

Details, Details
Innovation in every detail. That's Intuos4. Whether it's the new Wacom Tip Sensor that lets you capture every nuance of a stroke, the new precision mode, or the added levels of pressure sensitivity to dynamically adjust exposure, brush size, line weight, and opacity, Intuos4 promises to exceed your every expectation.
1st Place Grand Prize winner will receive an "intuos.4 tablet (4x5)
---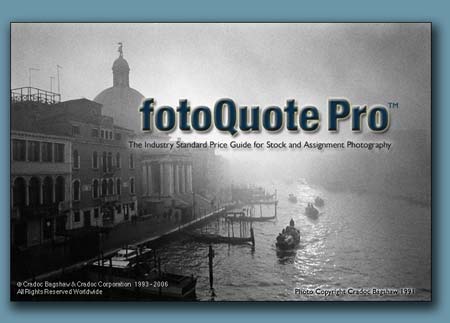 FotoQuote Pro 6

Over 300 categories covering both traditional and electronic media.



FotoQuote is the industry standard pricing guide for stock and assignment photography. FotoQuote Pro 6 includes an extensive Coach section that helps you sharpen your negotiation skills so you get paid fairly for your work. The new PRO 6 upgrade with over 300 categories adds video, Quote Packs, thumbnails and more. This software program is a WIPI suggested MUST HAVE software program for every photographer..."If you haven't purchased this program... you are missing an excellent opportunity to the best pricing of your photography in today's marketplace." Jean Ferro/WIPI PhotoArtist/President.
fotoQuote Pro 6 standalone is the program for you.

1st & 2nd Place Grand Prize winner will receive a copy of this incredible Professional software! + One Member Selection winner
---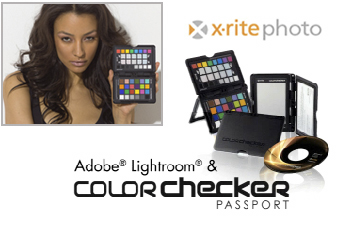 ColorChecker Passport x-rite
RAW COLOR POWER Control and Creativity from Capture to Edit.
Reduce your image processing time and improve quality control in your Raw workflow by combining the powerful color capabilities of the ColorChecker Passport and Adobe® Imaging solutions. The ColorChecker Passport allows you to quickly and easily capture accurate color, instantly enhance portraits and landscapes, and maintain color control and consistency from capture to edit.

SHOOTING JPEG NOT RAW?
You'll still gain many great benefits when you include ColorChecker Passport in your workflow.

ColorChecker Passport Camera Calibration Software – includes both a desktop application and an Adobe® Lightroom® Plug-In for creating custom DNG profiles

direct link to ColorChecker Passport overview w/video clips




2nd Place Grand Prize winner will receive the ColorChecker Passport
---



Fresh Lists is a complete and comprehensive marketing system, which helps you organize and execute your marketing campaign. Start 2011 with a great contact list!

Fresh Lists provides fresh data lists to photographers, illustrators, stock agencies and reps. Included are creative contacts for agencies, design firms, editorial, book publishers, music industry, broadcast producers and corporate, which you can select by state, region or specialty list.

To see how it works - Download the Free Fresh Lists Software: Register here

Each 1st place category winners + One Member Selection winner will be able to choose "one" Nationwide SPECIALITY contact list from the following group:

Art Buyers
Book Publishers
Broadcast Producers
Editorial
Music Industry Freshlists.com
---
CANON S95

- 10.1 MP & RAW + JPEG Files
- 3.8x Optical Zoom - 28-105mm Equivalent
- 3.0" TFT Color Display
- DIGIC 4 Image Processor for Sharper Pics
- 1280x720p HD Video W/Stereo Sound
- Fast f/2.0-4.9 Lens for Low Light Photos
- Control Ring for Easy Manual Control
- Hybrid IS Image Stabilization
- ISO 80 to 3200
- 26 Shooting Modes for Better Control
- The Canon PowerShot S95 now sports a mini HDMI connector, allowing it to be plugged into newer high-definition displays.
CANON S95 Review

1 Special WIPI Member Juror Choice
* Once notifed you have 30 days to claim your prize, or forfeit opportunity