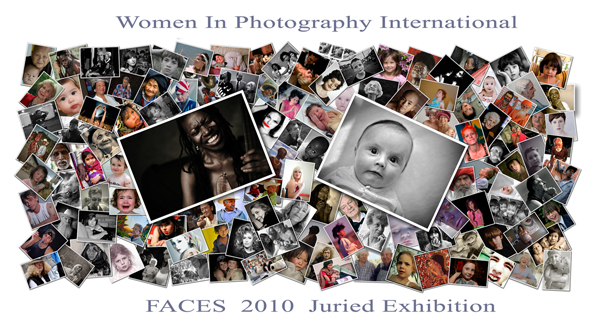 Jaecyne Howell
1st Place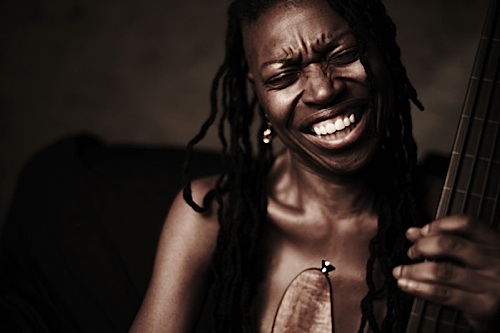 Jaecyne Howell, New York City, NY, USA
Mahazi, a bass player, a dancer, a music connoisseur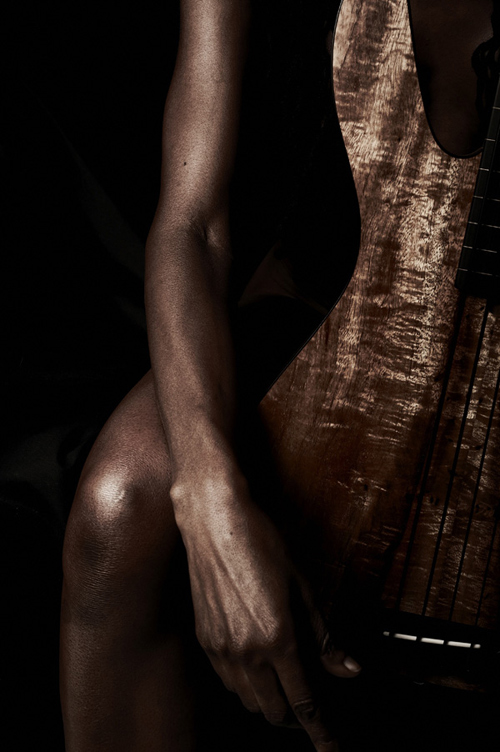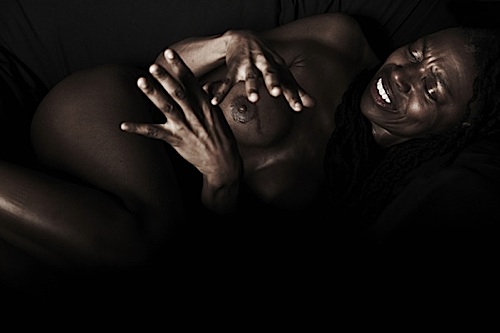 "These images are of Mahazi, a bass player, a dancer, a music connoisseur and a survivor telling her inspiring story of being completely free to let her faith and spirituality fight the battles...and win them.

Mahazi was diagnosed with breast cancer, for which she had a mastectomy and breast reconstruction. She now lives cancer-free. The images from this session are of her sharing her triumphant story. I wanted to capture the beauty of her expressive testimony...how her faith, Nichiren Buddhism, her guitar bass and her love for music got her through what would be a trying time for any person and how they enable her to exclaim her experience with hope that is unwavering and inspiring."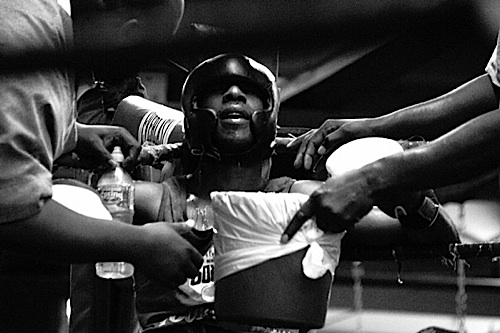 "Fight Night" Summer 2010
(Part 1 of "Gleason's: The Poetry and Dance of Boxing" Project)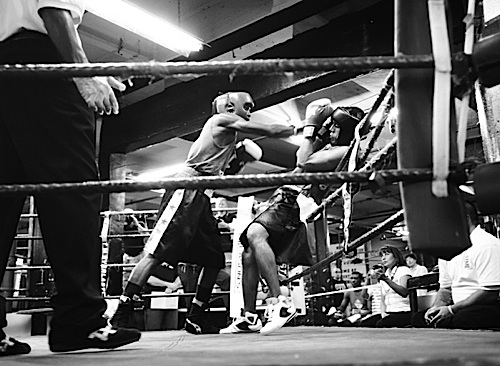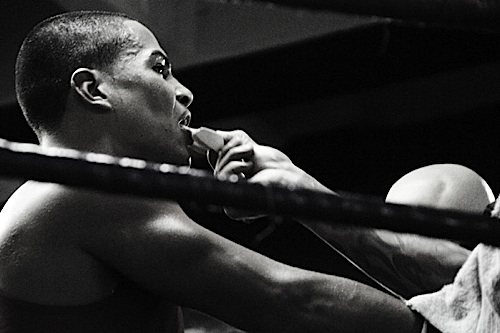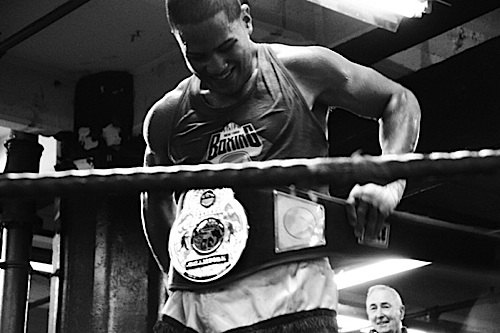 "Gleason's Gym: The Poetry and Dance of Boxing" (work-in-progress)

Description: Inspired by "Unforgivable Blackness: The Rise and Fall of Jack Johnson," I became enamored with the parallels of boxing and dancing. The similarities are not only with the rhythmic and technical skills required of both disciplines, but with the level of commitment required of the mind, the body and the soul.

This work-in-progress documents activities at the oldest active boxing gym in America, Gleason's Gym in Brooklyn, New York. Given full access, the images reflect the rhythms, the focus, the hunger and the sweat at this iconic venue, the home of countless boxers and boxing champions. Also being documented is the journey of a young amateur boxer training for his ultimate dream...to be a winner in the 2011 Golden Gloves competition.


Serena Williams w/Donald Trump, FFawn Charity Benfit at Gucci
September 16, 2009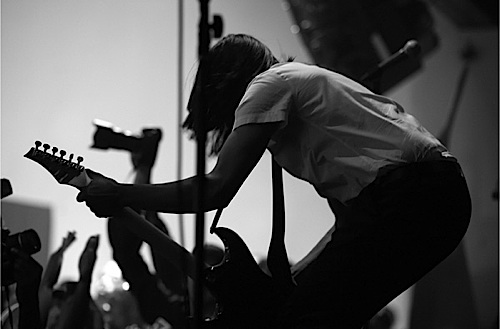 Guitarist for Janelle Monae, Giant Step presents Janelle Monae
May 18, 2010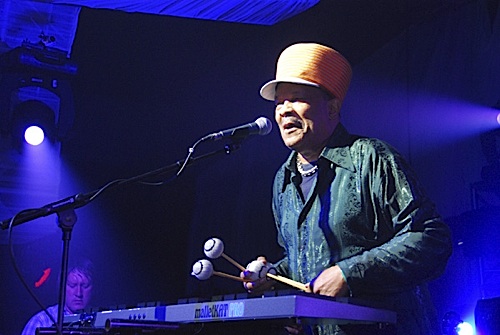 Roy Ayers, Southport Weekender, UK
May 10, 2009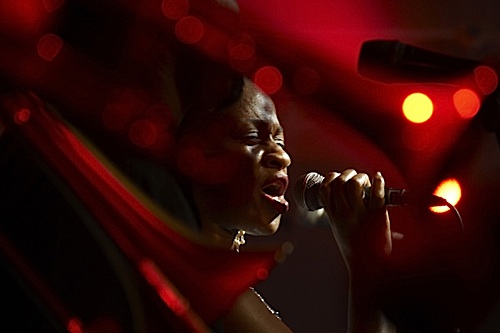 Incognito Southport Weekender, UK
May 9, 2009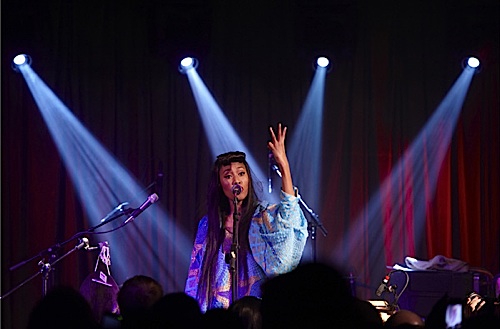 GiantStep presents V.V. Brown, Hiro Ballroom
February 17, 2010

Jaecyne Howell, a self-taught photographer, uses her formal training as an actress and her training and work as a dancer to cultivate a photography style that captures the emotional essence of the human spirit. "As a formally-trained actress, one of the things we are taught is to "live in the moment." Not the previous moment or the future moment, but the moment of here and now. Capturing the moment is what photographers do... when documenting life and its emotions, I want to live in the moment."

Howell's dance background has enabled her to capture the excitement and vivaciousness of the underground house music scene. Having traveled to many underground house music events and festivals, she has documented the true diversity of the house music culture. You can view some of her exciting work on the website, MoonRisingNYC.com

In addition to shooting portraits and music and dance events, Jaecyne continues to work on personal projects. One upcoming project documents the oldest active boxing gym in the United States, Gleason's Gym. Along with Gleason's, she is documenting the life of a young boxer's journey as he travels toward the ultimate dream for an amateur boxer, the 2011 Golden Gloves.

"I can appreciate the skill and training involved in boxing, but it was often hard to get past the brutality and the violence. However, one day inspired by a boxing documentary on Jack Johnson, I saw only the movement, the grace, the "ballet" of boxing. Boxing requires a focused mind, an agile body and a strong soul, much like dancing. Much like life. Exploring those ideas and the complexity of the boxer's training and mental preparation is a project I look forward to working on."

Jaecyne's photos have appeared in Billboard Magazine, Vibe Magazine, Spin.com, GiantStep.net, Time Out New York, The New York Times, The Daily Challenge, The New York Daily News, Dance Spirit and the U.K.'s Our House Magazine, International DJ Magazine, Faith Strobelight and many blogs and websites. At her photography studio in New York, she continues to hone a craft that embraces her as tightly as she embraces its gift.

Jaecyne Howell

www.PhotographybyJaecyne.com
www.MusicPictures.com
www.MoonRisingNYC.com





For posting, copy direct link to this page:
http://tinyurl.com/385sluv

Birth Baby Toddler Child Teen 20s 30s 40s 50s 60s 70s 80s 90s 100s exhibitor list 1st Place 2nd Place

All rights reserved, All images ©copyright the photographer
uploaded September 22, 2010