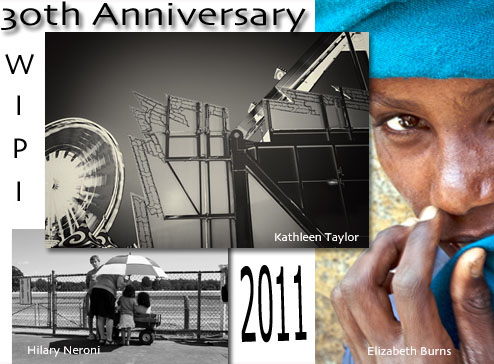 "black & white & color"
Gallery Presentation
JUROR: Elyse Connolly, Elyse Connolly Photography Representative
BEAUTY/FASHION EDITORIAL/JOURNALISM FINE ART NATURE/SCENIC
PORTRAIT TRAVEL/LANDSCAPE EXHIBITOR LIST
---
Hilary Neroni
Member Grand Prize Winner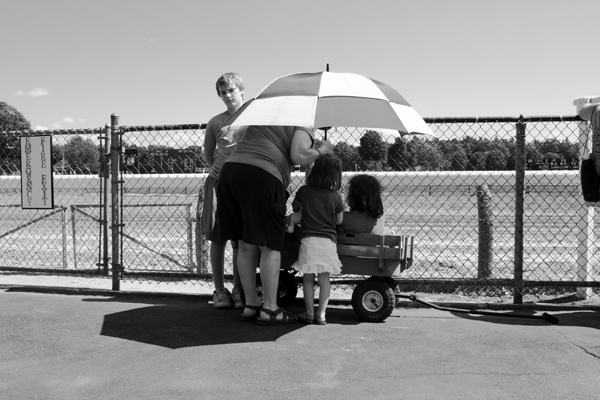 Saratoga Race Course # 1, 2010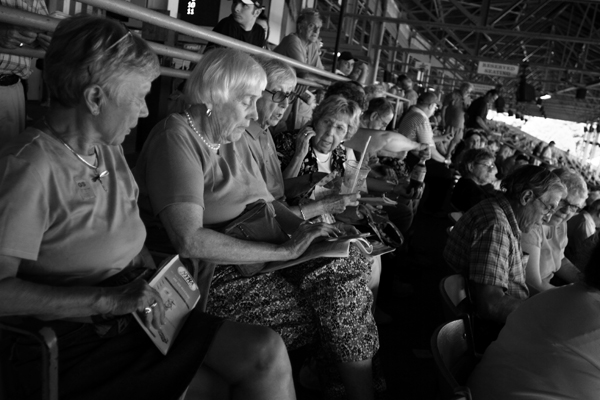 Saratoga Race Course #2, 2010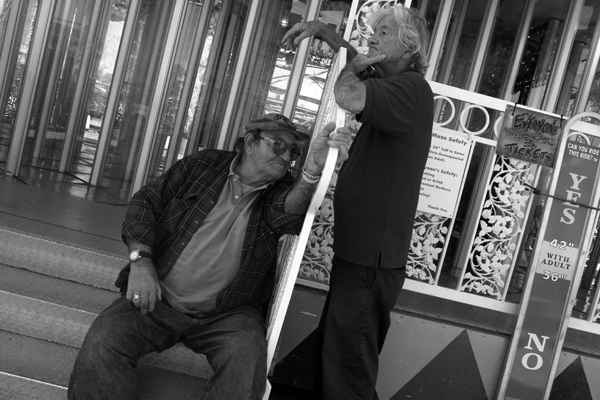 Champlain Valley Fair, Vermont #1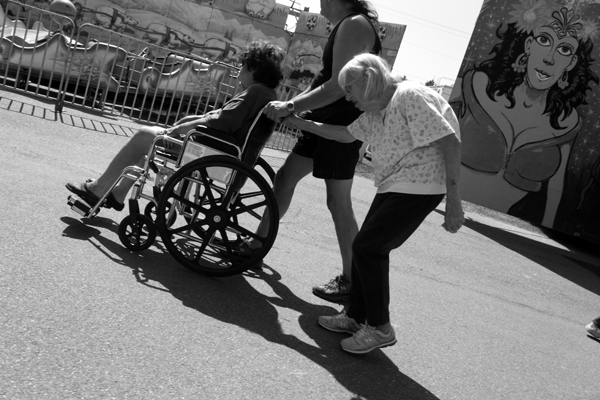 Champlain Valley Fair, Vermont #2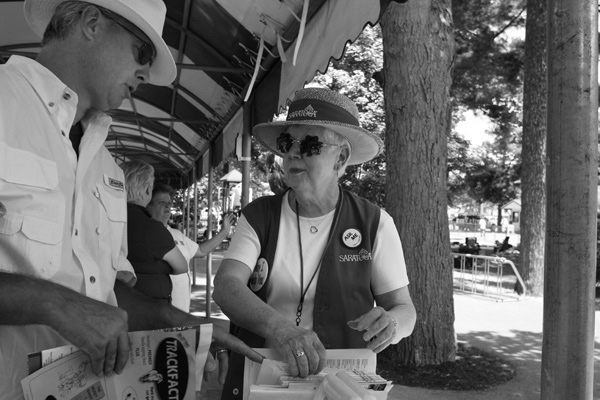 Saratoga Race Course #3, 2010
American Amusement. How Americans experience amusement has always puzzled, thrilled, and depressed me all at once. This ongoing project considers people in places where we are meant to be having fun: amusement parks, sporting events, the racetrack, and so on. I'm intrigued by the varying experiences people have in relation to each other in these spaces, ranging from chosen solitude in a crowd to unexpected momentary bonds.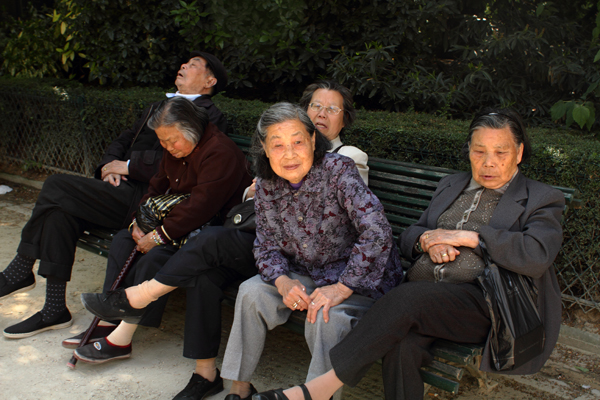 Square du Temple, Paris France 2010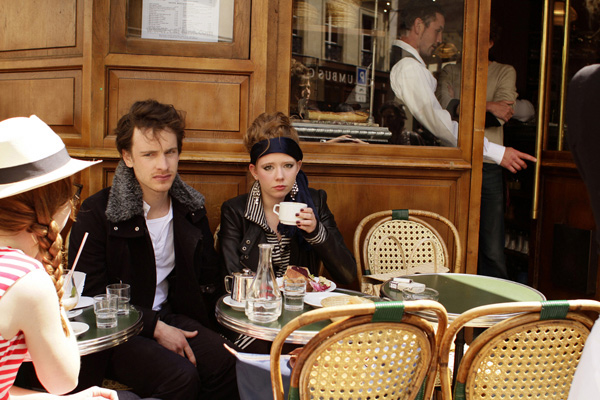 Les Philosophes, Paris, France, 2010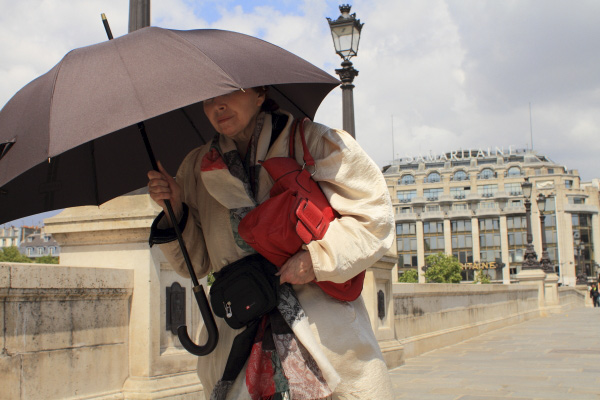 Pont Neuf, Paris, France, 2010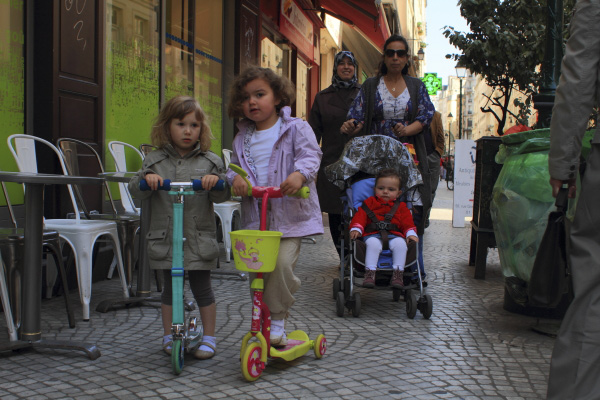 Rue Montorgueil, Paris, France, 2010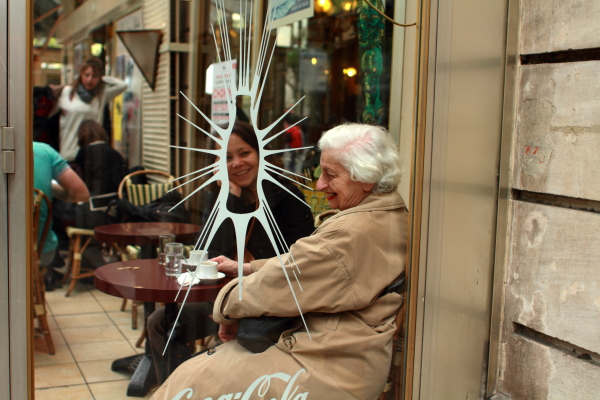 6th Arrondissement, Paris France, 2010


Parisiennes. The women of Paris are famous for their style and poise. I have always been intrigued by the cultural differences between American and French women. But on a recent trip there, I was more interested in discovering the various singularities that exist beneath the common perception.


Hilary Neroni
Member Grand Prize Winner

Hilary Neroni's first recognized work as a young photographer was in abstract architectural and macro work. In these pieces, the beauty of the known world was revealed in the abstraction of shapes and color. After college, where she majored in theatre but spent as many hours in the dark room as on stage, Neroni deepened her technical skills in medium and large format photography classes. Meanwhile, her interest in documenting people's lives led her to several video and photography projects in which she created portraits both autobiographical and of friends and neighbors.

Neroni's fascination with the image led her on a parallel investigation into film through a Ph.D. in the Cinematic Arts from USC and a subsequent career as a professor teaching film and television studies at the University of Vermont. And though the early demands of this career were somewhat time consuming, Neroni never stopped photographing. Recently, she has rededicated herself to her photography.

These days she finds street photography a style that brings together her early fascination with abstraction and her more current interest in the documentary tradition. Influenced by the traditions of French and American street photography, and buoyed by a recent course in street photography with Peter Turnley, Neroni's ongoing project is to document the people in the cities close to her (Burlington, Vermont; Montreal; Boston, New York City). In this project, she focuses on the way that our public gestures can be both documents of our culture and intimate portraits. She is most drawn toward creating character studies even in the instantaneous encounter.

www.hilaryneroni.com

All photos copyright Hilary Neroni, not for reproduction in any manner, please contact the artist.

Direct Link to Hilary Neroni Gallery
http://womeninphotography.org/Events-Exhibits/2011_competition/gallery/HilaryNeroni.html
Tiny URL of the same page
http://tinyurl.com/4vawtnf



BEAUTY/FASHION EDITORIAL/JOURNALISM FINE ART NATURE/SCENIC
PORTRAIT TRAVEL/LANDSCAPE EXHIBITOR LIST

Women In Photography International, a 501.c.3 organization founded in 1981, is the #1 resource center for women photographers worldwide. WIPI brings visibility to women working in the photographic arts to curators, educators, researchers, gallery owners and the photographic community.

The WomenInPhotography.org website provides Juried Competitions, Member PhotoProfiles, Feature stories, Hire-a-WIPI-PRO, Spotlight and the Peter E. Palmquist bibliography of over 23,000 women photographers. WIPI HISTORY

Home of the renowned Distinguished Photographer's Award, first presented to Eve Arnold in 1981. The Award has been presented to outstanding photographers including, Ruth Bernhard, 1984, Judy Dater, 1985, Marion Post Wolcott, 1986, Linda McCartney, 1987, Mary Ellen Mark, 1988, Ruth Orkin, 1989, Joyce Tenneson, 1990, Berenice Abbott, 1991, Grace Robertson, 1992, Annie Leibovitz, 2003, Sylvia Plachy, 2004 and Carrie Mae Weems, 2005. The Top 100 female Photographers List was completed August 31, 2008.

JOIN WIPI's SOCIAL MEDIA



Facebook

twitter