2012 Annual Juried Competition
EXHIBITION

All photographs copyright the photographer, not for reproduction in any manner.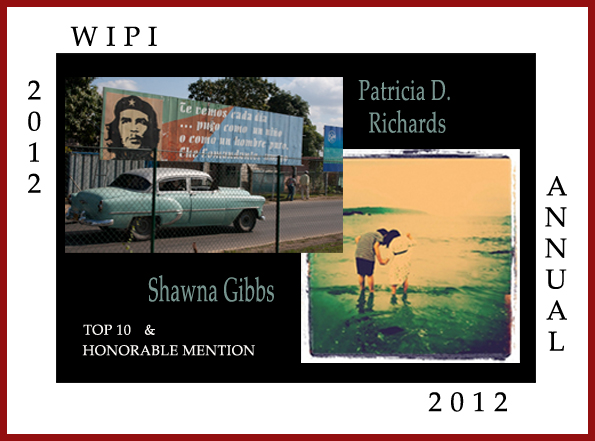 TOP 10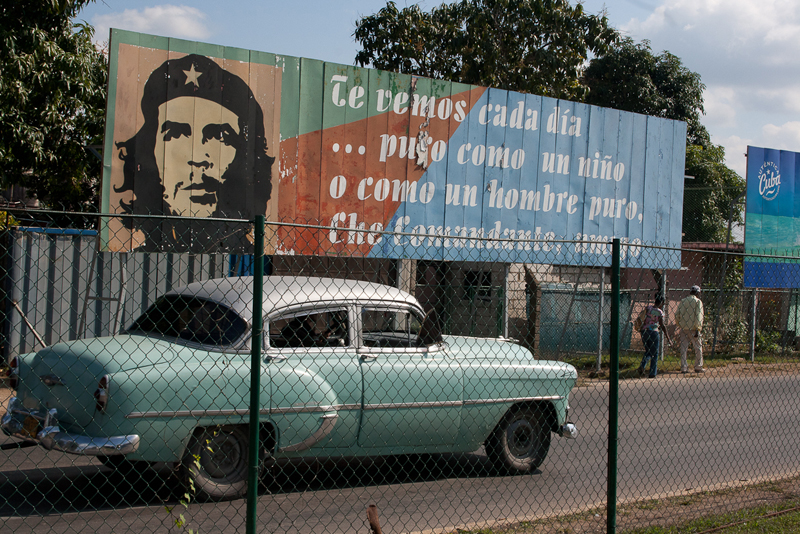 Patricia D. Richards, Plano, TX, USA ( WEB FB WIPI-PP )
JUROR CHOICE GALLERY
"A Cuba"
Patricia D. Richards was born in California, and grew up in Seattle, Washington. She earned a Bachelor of Arts degree in drama from the University of Washington, a Master of Science in Education from the University of Southern California and a Master of Fine Arts from Southern Methodist University. She received a regional National Endowment for the Arts Fellowship in Photography in 1991 and teaches photography at Tarrant County College in the Dallas/Fort Worth area. Patricia's work can be found in several museum collections including the San Francisco Museum of Modern Art, the Amon Carter Museum in Fort Worth, the Houston Museum of Fine Arts, The Birmingham Museum of Art, and the Smithsonian Institution. She exhibits her work internationally.
Juror: Susan Spiritus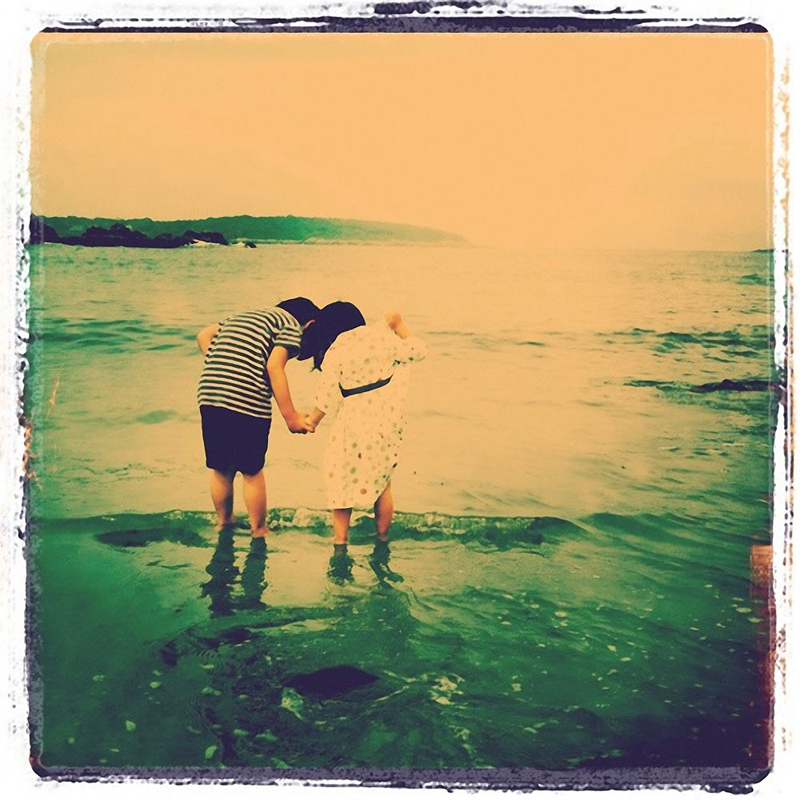 Shawna Gibbs, Claremont, NH, USA ( Web FB LI )
JUROR / PRESIDENT CHOICE GALLERY
"Wave" 2007
Shawna Gibbs is a fine art documentary photographer. She received a B.A. in Human Geography from Boston University and worked in the field of international health for more than ten years. Gibbs' photographs have been featured on several websites and have been in exhibitions at the Currier Museum of Art, Minneapolis Photo Center, A. Smith Gallery, PhotoPlace Gallery, among others and can be found in numerous private collections. Gibbs grew up in Maine and currently lives in a 108 year-old pink Victorian home in New Hampshire with her husband and two children.
Juror: Hannah Sloan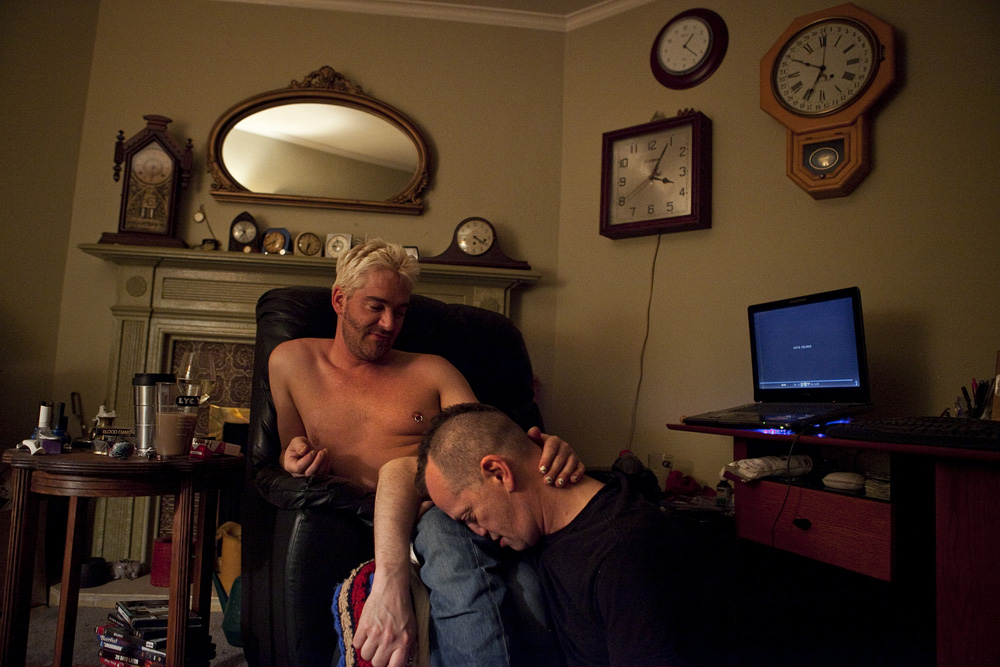 Arkasha Stevenson, Los Angeles, CA, USA
"Armchair"
Arkasha Stevenson is a recent gradate of the University of North Carolina. She is currently interning at the Los Angeles Times. Juror: Hannah Sloan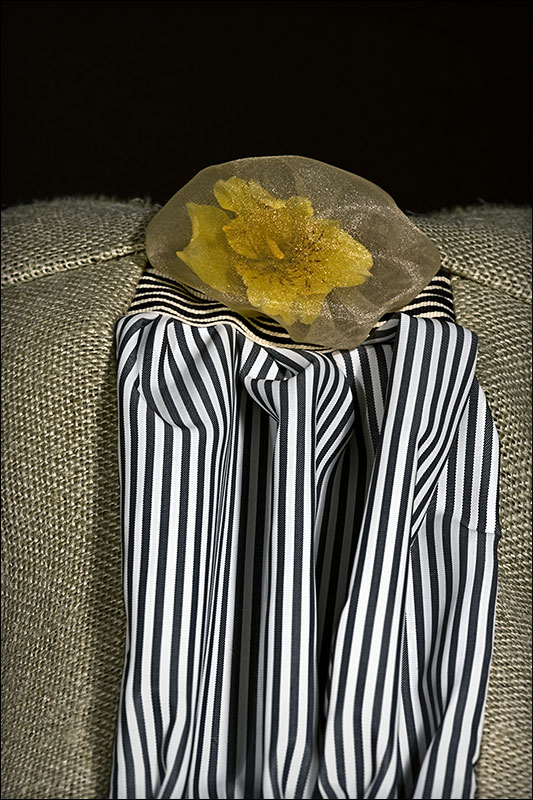 Betsy Feick, Florence MA, USA
"Sculpture with Yellow" 2011
As a painter and printmaker, my work has been abstractly based on nature and natural forms, with a dreamlike quality to the color and compositions. As a photographer, these concerns show up transformed by the "reality" of the medium. It has been fascinating to make the adjustment from the essentially additive medium of painting, to the subtractive/selective mode of the camera. My hope is to challenge the viewer's mind/eye to see the world with fresh eyes. Juror: Susan Spiritus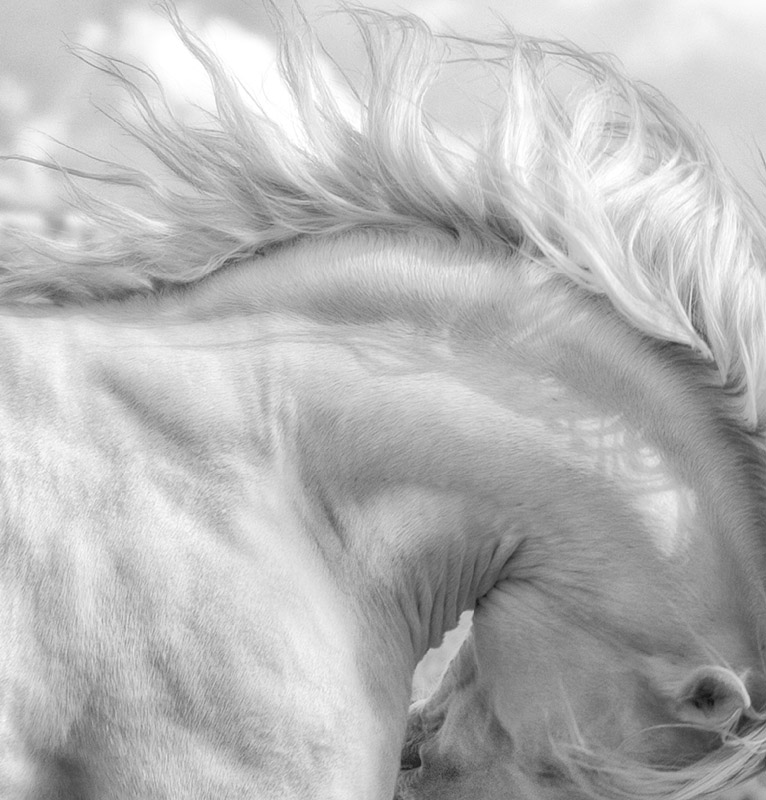 Bev Pettit, Skull Valley, AZ, USA ( WEB FB WIPI-PP )
"Grace" 2011
Bev Pettit is an internationally published photographer who specializes in equine and western lifestyle photography. Having been around horses her entire life it was only natural that Pettit would choose the horse and the West as her main photographic subjects. Inspired by her love of horses, she strives to go beyond the inherent beauty of the animals to convey emotion in her work, at times using starkness to isolate details and to create a sense of intimacy with the viewer. Her work is represented by fine art galleries in Arizona and Oregon. Bev also teaches on-line photography courses and holds small group or private workshops. Bev lives on a small ranch in Skull Valley, AZ, with her family and their five horses. Juror: Hannah Sloan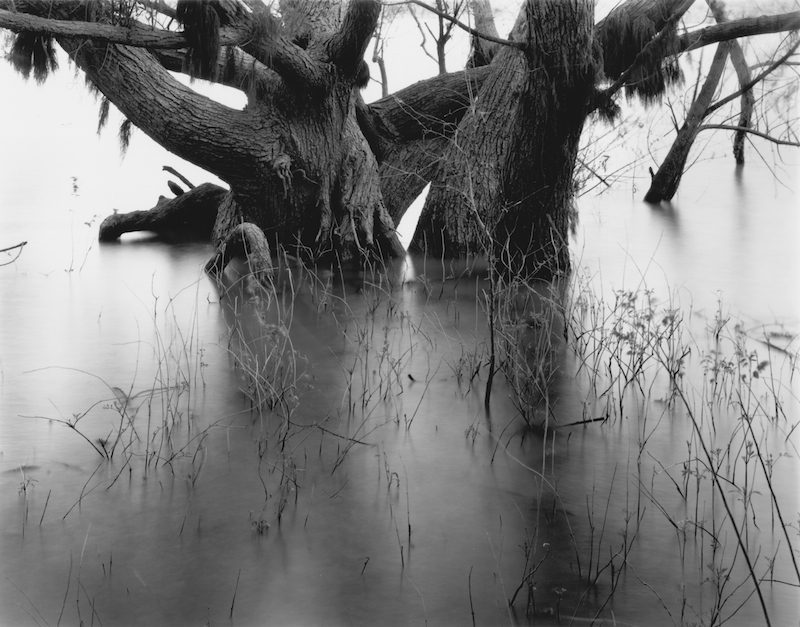 Eleanor Owen Kerr, Baton Rouge, LA, USA
"On the Batture: Levitation II" 2010
Eleanor Owen Kerr's photographs flow from her responses to the natural world. She studied extensively with Paul Caponigro and holds a Professional Certificate from Rockport College. Her current project, "On the Batture" began with a stroll over the Mississippi River levee. She says, " I was instantly seduced by the power of the river and the mystery of the no-man's land between the river and levee. I stumbled upon a landscape of compelling primal forces all the more astonishing by its separation from cars and concrete by a mere 100 foot ribbon of levee." Several pieces from this project were recently acquired by the LSU Museum of Art and by Renaissance Hotel. Eleno's work is also in the permanent collection of the State Department and hangs in the U.S. Malaysian embassy. Eleanor is represented by Ann Connelly Fine Art and Baton Rouge Gallery, Carol Robinson Gallery in New Orleans, and exhibits in juried shows around the country. Her work was featured recently in SHOTS magazine and Silvershotz Journal. Juror: Hannah Sloan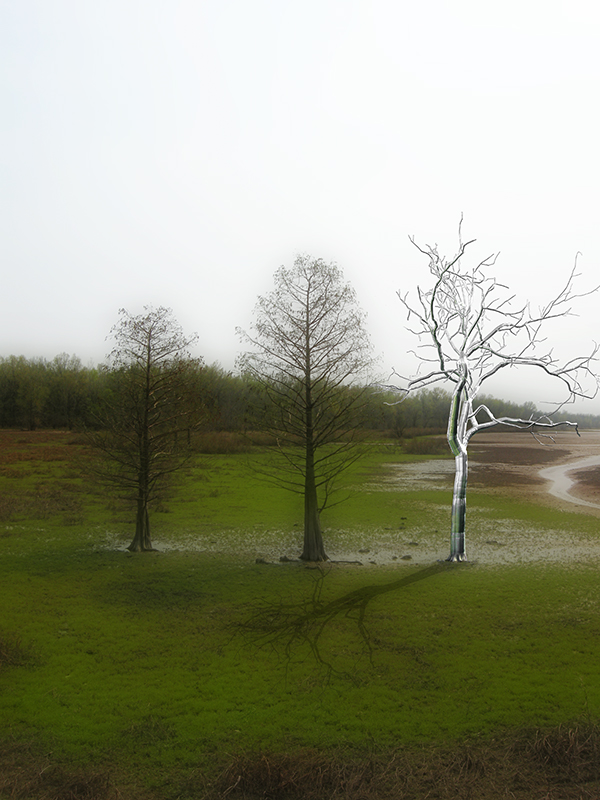 Ellen Jantzen, St. Louis, MO, USA
"Transplanting Reality" 2012

Ellen Jantzen was born and raised in St. Louis Missouri. Her first college degree was in graphic arts; later emphasizing fine art. In 1992, after a move to Los Angeles California, she graduated FIDM (the Fashion Institute of Design and Merchandising) with an advanced degree in fashion. She worked for several years at Mattel Toy Company as a senior project designer, but became disillusioned with the corporate world and longed for a more creative outlet. Having been trained in computer design while at Mattel, she set about to learn Photoshop. As digital technology advanced and cameras were producing excellent resolution, she found her perfect medium. It was a true confluence of technical advancements and creative desire that culminated in her current explorations in photo inspired art using both a camera to capture images and a computer to alter and manipulate the pieces. Juror: Susan Spiritus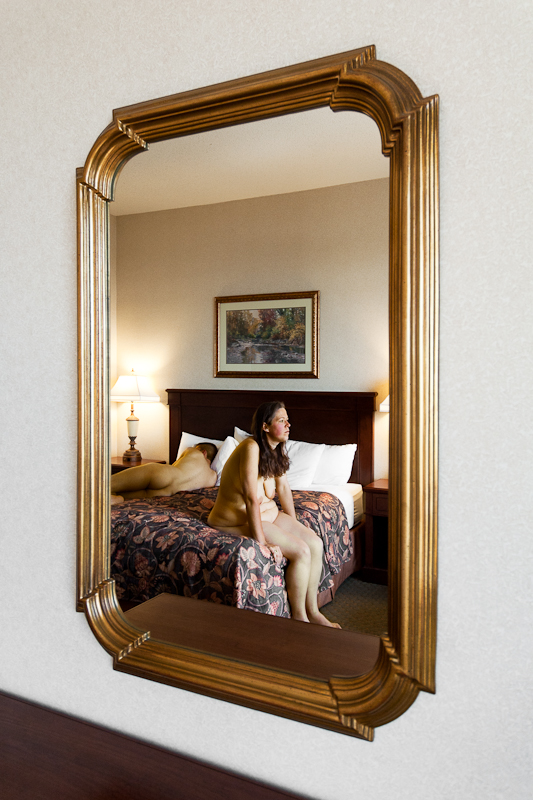 Julia Kozerski, Milwaukee, WI, USA
"Surrender" from the series "Half" 2011

Julia Kozerski is a Photographer based out of her hometown of Milwaukee, Wisconsin. She is currently attending the Milwaukee Institute of Art & Design (MIAD) working towards her BFA in Photography with a minor in Art History. Images from her series "Half" have been exhibited nationally in venues such as The Center for Fine Art Photography (Fort Collins, CO,) the Midwest Center for Photography (Wichita, KS,) and the RayKo Gallery (San Francisco, CA.) Kozerski's work has also received significant exposure online, having been highlighted in Fraction Magazine, on Feature Shoot, as well as on the CNN Photos Blog. Juror: Hannah Sloan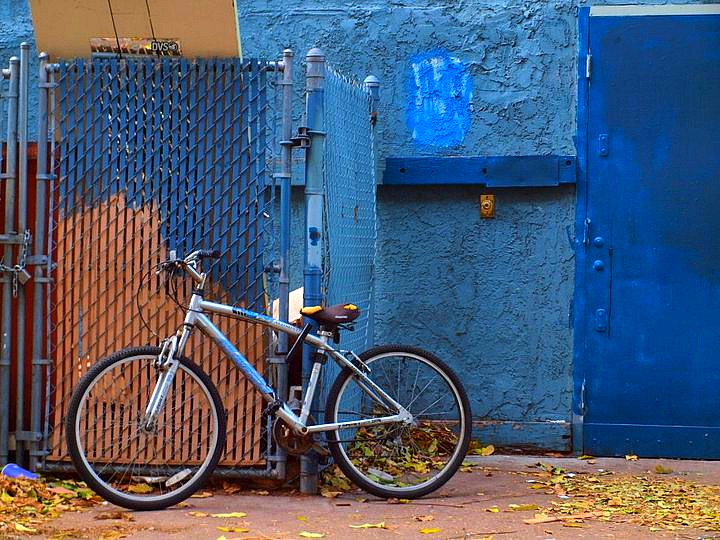 Lori Burton, Austin, Texas, USA ( WEB FB )
"Bicycle in Blue" Los Angeles 2010
Lori Burton took up photography in 2010, shooting primarily still life and street images. Her work has appeared in Photographer's Forum Best of Photography 2011 and can be seen at lori-burton.artistwebsites.com. Lori has lived in Los Angeles, San Francisco, Colorado, and Austin. Largely self-taught, she will be shooting this year at the Shutter Sisters' Oasis Photo Camp in Palm Springs, and in Seattle, Aruba and Curacao.
Juror: Susan Spiritus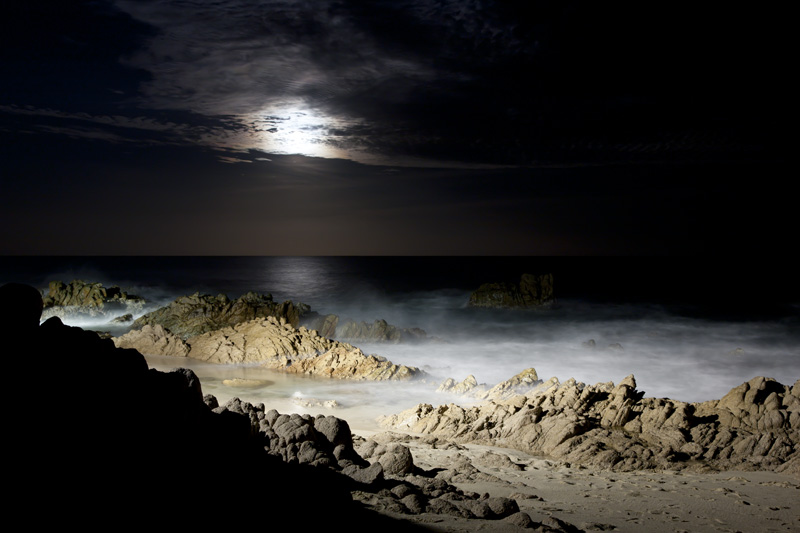 Robin Ward, Monterey, CA, USA
"Moonrise, San Jose del Cabo" 2011
Robin Ward is a web designer-developer-marketer and fine art photographer working in Monterey, CA. Her first creative passion was painting, then writing and ultimately photography which she discovered as an elective her final semester of college. She holds a BA in English with a minor in Anthropology from the University of North Carolina, Charlotte. After graduation she moved to San Francisco and began her career in web design simultaneously continuing her photography education attending various workshops. Robin's work over the past few years includes several series that emphasize mood, color, and form. She enthusiastically explores the pluralism in the lucid and obscure, and conscious and subconscious. Her work has been exhibited in numerous national juried exhibitions and she has received awards from 2010 International Aperture Awards and COLOR Magazine. In January 2010, she began a three-year term as a Trustee for the Center for Photographic Art in Carmel, CA. Juror: Susan Spiritus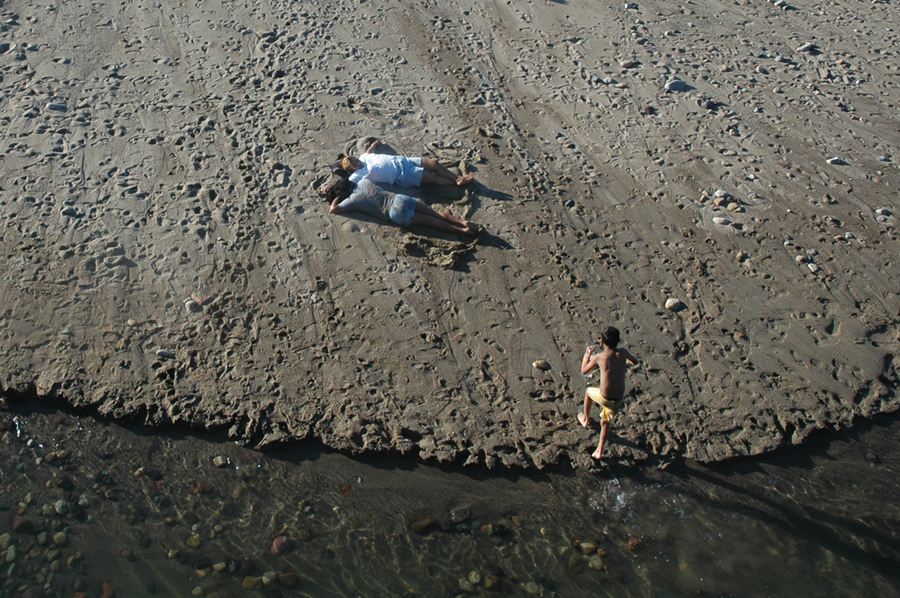 Joan Dooley, Pasadena, CA, USA ( WEB FB LI WIPI-PP )
SPECIAL COMMENDATION GALLERY
"Mexico Beach" Jurors: Hannah Sloan, Susan Spiritus
HONORABLE MENTION

Images page 1 <

Alison Turner, Long Beach, CA USA
"Christmas Bingo In Colorado"

Angel Burns, Los Angeles, CA, USA
"Beauty is Joy"

Angel Burns, Los Angeles, CA, USA
"Pendant Pixie"

Ann Ginsburgh Hofkin, Long Lake, MN, USA
"Kauai"

Anne M. Connor, Madison, WI, USA
"Levity"

Arkasha Stevenson, Los Angeles, CA, USA
"Chris and Duplicity"

Barbi Reed, Ketchum, ID, USA
"Doll In Burka" 2011

Barbi Reed, Ketchum, ID, USA
"Painted Leaves" 2010

Bev Pettit, Skull Valley, AZ, USA
"Freedom" 2011

Bonnie Lammar, Mill Valley, CA, USA
"Vineyard Dancers" 2012

Bonnie Schupp, Pasadena, MD, USA
Breaking Away, November 2011

Callie Biggerstaff, Los Angeles, CA, USA
"Rush"

Images page 2 <

Candace Biggerstaff, Newbury Park, CA. USA
"Amenities"

Candace Biggerstaff, Newbury Park, CA. USA
"Hot Up"

Carolyn C. Meltzer, Atlanta, GA, USA
"Watercolour" 2011

Christine M. Caldwell, San Pedro, CA USA
"Illuminated Negatives: Kelp Two" 2011

Edward L.Rubin, Los Angeles, CA, USA
"Pam" 2012

Ellen Jantzen, St. Louis, MO, USA
"Silver Forest" 2012

Heather Jacks, Belesso, ITALY
"Avalon"

Heather Jacks, Belesso, ITALY
"Seaside Windmill"

Hilary Neroni Burlington, VT, USA
"Ticket Seller" 2011

Iwona Duszek, Springfield, MO, USA
"Unreal City"

Janet Milhomme, Woodland Hills, CA, USA
"Mariner" 2010

Joan Dooley, Pasadena, CA, USA
"Mexico Beach"

Images page 3 <

Joanne Scherf, Detroit, MI, USA
"Wavelength" 2008

Joanne Scherf, Detroit, MI, USA
"Quiver" 2010

Kathleen Taylor, Los Angeles, CA, USA
"Remnant from the Psychic Storm" Inyo County 2007

Kay Erickson, Long Beach, CA, USA
"Student - Calcutta Rescue School" 2011

Leah Abrahams, Green Bay, WI USA
"On Track"

Leslie Rosenthal, Pasadena, CA, USA
"Hammock" Mekong Delta, Vietnam

Leslie Rosenthal, Pasadena, CA, USA
"Lacing Toe Shoes" St. Petersburg, Russia

Lisa Blair, Santa Fe, New Mexico, USA
"Bedscapes No. 5" 2011

Mara Zaslove, Santa Monica, CA, USA
"Concave" 2012

Margaret Tilling, Johannesburg, SOUTH AFRICA
"Presence"

Mariah Wooster-Lehman, Stoughton, WI, USA
"The Path" May 12, 2010

Mariette Pathy Allen, New York City, NY, USA
"The Las Vegas Club" Havana, Cuba, January 2012

Images page 4 <

Matilde Holzwarth, Hillsboro, NM, USA
"Blood Moon in White Sands" 2009

Maureen D. Haldeman, Malibu, CA, USA
"Purple Lining"

Merrie Asimow, Menlo Park, CA, USA
"Three horses" 2011

Michele Zousmer, Rancho Santa Fe, CA, USA
"Hamar Beauty"

Monica Takvam, London, UNITED KINGDOM
"I shall not believe that anyone cares about me"

Nancy Clendaniel, Enumclaw, WA, USA
"Pub Scene" Yorkshire, UK 1981

Nancy Clendaniel, Enumclaw, WA, USA
"Whirlybird" Portland, Maine 1991

Patricia D. Richards, Plano, TX, USA
"Cake Walk"

Rebecca Rothey, Baltimore, MD, USA
"Comfy in Their Skin" September 2011

Rosalie Winesuff, Mendocino, CA, USA
"The Courtesan" Feb., 2011

Sarah Bones, Malvern, PA, USA
"Child Labor" Bangladesh, December 2011

Shawna Gibbs, Claremont, NH, USA
"Movie Night" 2007


HONORABLE MENTION IMAGES
Women In Photography International, a 501.c.3 organization founded in 1981, is the #1 resource center for women photographers worldwide. WIPI brings visibility to women working in the photographic arts to curators, educators, researchers, gallery owners and the photographic community.

The WomenInPhotography.org website provides Juried Competitions, Member PhotoProfiles, Feature stories, Hire-a-WIPI-PRO, Spotlight and the Peter E. Palmquist bibliography of over 23,000 women photographers. WIPI HISTORY

Home of the renowned Distinguished Photographer's Award, first presented to Eve Arnold in 1981. The Award has been presented to outstanding photographers including, Ruth Bernhard, 1984, Judy Dater, 1985, Marion Post Wolcott, 1986, Linda McCartney, 1987, Mary Ellen Mark, 1988, Ruth Orkin, 1989, Joyce Tenneson, 1990, Berenice Abbott, 1991, Grace Robertson, 1992, Annie Leibovitz, 2003, Sylvia Plachy, 2004 and Carrie Mae Weems, 2005. The Top 100 female Photographers List was completed August 31, 2008.

JOIN WIPI's SOCIAL MEDIA



Facebook

twitter