---

WIPI Highly Recommends taking the time to visit dpreview.com. One of the most awesome digital info sites digital cameras. You'll find comparison guides, news articles, Up-to-date announcements about industry products. I wouldn't shop for a new camera without checking them out first!

Also see article on dpreview articles and forums about: Kodak confirmed that the DCS Pro SLR/n and DCS Pro SLR/c digital SLRs have been discontinued.

Also see PhotographyBlog.com
---

- Standalone Slide Show application for Windows or Mac - Automatically resizes images and generates Flash .swf files
- Customize music, text, colors, zoom, focal points, and include your own logo
- No knowledge of HTML, XML, or Flash required

"Great...Showit Web 2.0 is an extremely easy to use all around slide show application for Web and Computer Screen showcasing, highly recommended." Jean Ferro, Photo Artist / President, WIPI

garyfonginc.com/Showit Web
Also check out Paul Robison's beachcityphotos.com
---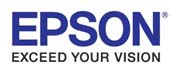 THE PRO'S PRINTING CHOICE
Redefining Fine Art Photography
"CATCH the New 2006-2007 EPSON Print Academy
Track 1 & 2 seminars when they come to your city!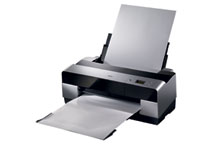 NEW EPSON STYLUS PRO 3800 INK JET PRINTER SETS NEW STANDARDS FOR EXCELLENCE IN PROFESSIONAL IMAGING QUALITY, PERFORMANCE AND PRICE


17-Inch Format Printer Features New Print Head with Breakthrough Screening Technology, Auto-Sharing Black Inks and New Sleek, Space-Saving Design for $1,295
See Stylus PRO 3800 product overview


A N N O U N C E D A T P H O T O K I N A

LONG BEACH, Calif. Sept. 25, 2006 Epson, the overwhelming brand of choice among professional photographers, continues to advance the possibilities of professional imaging with the introduction of the Epson Stylus Pro 3800. Incorporating a compact, 17-inch wide printer design, a new breakthrough screening algorithm and award-winning Epson UltraChrome K3 Ink technology. This printer delivers print quality and longevity unsurpassed by any other inkjet printer! For additional productivity, a new auto-sharing black ink technology allows for automatic switching between photo and matte black ink modes to maximize image quality on a wide variety of media types. Available for $1,295 (estimated street price), this sleek and sophisticated printer is engineered to mark another turning point in the history of printing technology for professional photography, graphic design and prepress proofing.

"Throughout my career I've constantly pushed the limits of technology in an attempt to reproduce the bold colors that define my work" said Pete Turner, master colorist and photographer whose photographs have appeared on hundreds of ads, magazines, record album covers, and are in the permanent collections of world-class museums. "Epson's new Stylus Pro 3800 represents an amazing breakthrough for creative professionals, providing unprecedented control over the entire printing process without any compromises. Combined with Epson's UltraChrome K3 pigment based ink, my prints have a sense of color and liquidity that I have never been able to get with any previous inkjet printing process."

The Epson Stylus Pro 3800 incorporates several new technologies and performance advancements for the most discerning professionals, which include: New Auto-Sharing Black Ink Technology: Breakthrough printhead allows the printer to automatically switch between photo and matte black inks, providing virtually seamless transition times and greater conservation of black inks.

Three-Level Black Ink System: In addition to cyan, magenta, yellow, light cyan, and light magenta, Epson UltraChrome K3 features a unique three-level black ink system that simultaneously uses black, light black and light-light black inks to produce professional quality black-and-white prints that rival traditional silver halide. This technology is designed to create professional neutral and toned black and white prints without color crossover, metamerism or bronzing.

New Screening Technology: Debuting a mathematical breakthrough from Epson, the printer features an entirely new, radical screening algorithm that consistently places droplets precisely, producing smoother tonal transitions and greater detail from highlights to shadows.

High-Performance Engine Speeds: The extreme precision of the Epson Stylus Pro print engine delivers a 16" 20" photo lab-quality print (using 1,440 x 720 dpi - High Speed mode) in as fast as five minutes, 32 seconds ñ more than 20 percent faster than the Epson Stylus Pro 4800.

High-Precision Print Head Technology: The high-performance one-inch wide, eight-channel print head can achieve resolution levels up to 2880 x 1440 dpi with variable-sized ink droplets as small as 3.5 picoliters.

Flexible Media Handling: Accommodating a variety of media in cut-sheet form between 4" x 6"and 1î" x 22"including BorderFree printing up to 16" 20", the printer offers three different ways to load media - a high-capacity paper tray (120 sheets), top-loading manual tray optimized for fine art media and a front-loading, straight-through path capable of handling media up to 1.5 mm thick.

Print Longevity: Prints created with the Epson Stylus Pro 3800 are predicted to resist fading up to 108 years for color prints and more than 200 years for black and white prints on specific Epson papers.

New Sleek and Compact Design: Weighing in at only 43 pounds, the Epson Stylus Pro 3800 features a new compact design and narrow depth. Compared to the Epson Stylus Pro 4800, the dimensions and weight are reduced by 30 and 51 percent, respectively.

Connectivity Flexibility: For added versatility, the Epson Stylus Pro 3800 ships standard with 10/100 BaseT Ethernet and USB 2.0 connectivity.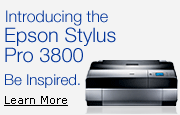 The Epson Stylus Pro 3800 will begin shipping in December 2006 and is priced at $1,295 (estimated street price).For more information on Epson warranties, service programs and products, call 1-800-GO-EPSON (1-800-463-7766) or visit our Web site at HYPERLINK http://www.epson.com www.epson.com.

Click image for FLASH view of the new PRO 3800
---
* View, store and manage digital photos and movies
\* Experience amazing clarity and colour on the 4" Photo Fine Ultra LCD
* Connect to digital cameras and memory cards, with RAW data support for major camera manufacturers
* Store photos on an internal 40GB hard drive
* Listen to music with the built-in audio player

View P-3000 product specifications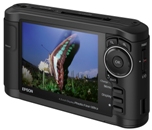 Epson P-5000 Multimedia Storage Viewer
Epson P-5000 Sept. 27, 2006 Multimedia Storage Viewer The complete digital solution for photographers Transform the way you view, store and manage digital photos and movies. The Epson P-5000 is ideal for photo enthusiasts and professionals

* View, store and manage digital photos and movies
* Experience amazing clarity and colour on the 4" PhotoFine Ultra LCD
* Store and back up digital image files on the internal 80GB hard drive
* Connect to digital cameras and memory cards, with RAW data support for major camera manufacturers
View P-5000 product specifications


Visit Epson.com to learn about Epson's fine line of products,
* Epson Support for the Intel-based Macintosh
* Epson Stylus CX6000 - the all-in-one that gives you everything you need, plus more of what you want
* Epson Perfection V100 Photo - enjoy automatic scanning of photos, film, and documents, as well as 3D objects
* more


About Epson
Epson offers an extensive array of award-winning image capture and image output products for the consumer, business, photography and graphic arts markets. The company is also a leading supplier of value-added point-of-sale (POS) printers and transactions terminals for the retail market. Founded in 1975, Epson America, Inc. is the U.S. affiliate of Japan-based Seiko Epson Corporation, a global manufacturer and supplier of high-quality technology products that meet customer demands for increased functionality, compactness, systems integration and energy efficiency. Epson America, Inc. is headquartered in Long Beach, Calif.

See www.wilhelm-research.com for test details and information on other Epson papers. Actual prints stability will vary according to display conditions, light intensity, humidity, and atmospheric conditions. Epson does not guarantee longevity of prints. For maximum print life, display all prints under glass or properly store them.



Learn at your own pace.

The Epson Online Experience is an innovative web based program. Every week, you can view five new videos packed with professional techniques, tips and step-by-step tutorials for creating spectacular images and digital prints.
Greg Gorman, Jay Maisel, John Shaw and other award winning professional photographers show you how they capture images plus how they and master printmakers produce spectacular digital prints.

Hosted by award-winning photographer and musician Graham Nash. Watch the preview

Just $29.95 gets you 60 exciting segments of exclusive, behind-the-scenes videos along with valuable step by step techniques on digital printing you won't find anywhere else. Knowledge is Power..espeically in making GREAT PRINTS..!

YOU CAN'T do better than this.. RECOMMENDED by WIPI..!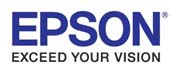 ---

Find Info on the latest Digital Cameras
Canon - Fuji - Kodak - Nikon- Olympus - Minolta - Sony

Latest digital camera reviews /specifications/ previews:
News Reviews Cameras Timeline Buying Guide Side-by-Side Galleries Forums Search Learn Glossary Feedback Newsletter Links

Digital Photography Review Where is where you'll find all the latest in digital photography and imaging news, reviews of the latest digital cameras and accessories, the most active discussion forums, a large selection of sample images, a digital camera buyers guide, side-by-side comparisons and the most comprehensive database of digital camera features and specifications.  Make us your home page or add us to your bookmarks.

About the Site

Digital Photography Review™ is an independent resource dedicated to the provision of news, reviews and information about Digital Photography and Digital Imaging published at the Internet address www.dpreview.com™. Digital Photography Review is a fully owned website of Askey.Net Consulting Ltd. dpreview.com is edited and maintained by Philip & Joanna Askey.

Digital Photography Review was established in December 1998, from simple beginnings grew a large and popular site, as time went on we gradually built the site up to include our vast digital camera database, timeline, forums, galleries a glossary and learn section. Of course, the core of the site are the all-day news updates and regular in-depth digital camera product reviews.

These days the site is one of, if not the, premium digital photography site with an audience of nine million unique visitors a month reading over fifty million pages. The site really has sky rocketed since those early days at the end of 1998.

One of the keys to the site is its long term stickiness, users bookmark and then return regularly, over 60% of our daily visitors come from their bookmarks / typed in URL. Many thanks to all my regular visitors and welcome onboard to the new visitors.

dpreview Editor, Phil Askey,
WIPI Highly recommends you visit dp

ALSO... Please visit WIPI Resources for a global resource of photography