WIPI GALLERY PRZE:

For each category,
PEOPLE, ABSTRACT, ANIMALS, OBJECTS, SCENIC images:
JUROR CHOICE, 1st Choice winners will receive a 6 image online gallery with bio and or statement and their winning photo. For this particular competition/exhibition. The winning image/s will be included in the 1st choice winner gallery as an extra image. Upon Juror Choice, you may submit your style or portfolio of images that are not blurry or out of focus for your winning gallery, GIVING you a total of six + winning image/s. = 7 or more. (if you also have images chosen in the Special Recognition, we will include them from all categories in your gallery presentation adding to the total images in your gallery)

JUROR CHOICE, Special Recognition The full exhibition gallery presentation will also include ADDITIONAL CATEGORY JUROR CHOICE SELECTIONS of photographs.
selections of image WILL BE posted with, name and title. (see Fall 2012 It's Magical)
All WIPI exhibitions remain part of the Women In Photography International Archive
http://womeninphotography.org/exhibits.html


SPONSORS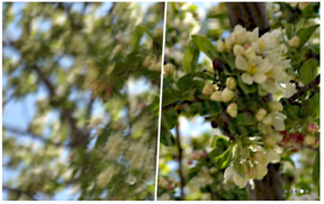 As an easy-to-use plugin for Adobe Photoshop and Photoshop Elements, piccure will allow you to restore your degraded photos produced by involuntary camera movements.
Want to use your copy of Photoshop without the cloud... try PICCURE.
You don't want to use flash when facing difficult lighting situations? You use camera lenses without a tripod? You are bothered by camera shake? Don't worry, piccure can help you.
Each 1st place category winner will receive a licensed copy of Piccure. either for Photoshop or Photoshop Elements
Which software do I need to run the plugin on?
You will need Adobe® Photoshop® CS4 or later versions, or Adobe® Photoshop Elements® (version 7 or newer).
piccure for Adobe® Photoshop® $69.00 (value)
piccure for Adobe® Photoshop Elements® $49.00

Piccure
http://intelligentimagingsolutions.com/index.php/en/
---
SAMY'S CAMERA $50 GIFT CERTIFICATE
(no expiration date)
Each category winner will receive a $50 gift certificate from
SAMY'S Camera to be used either in store or online.
For almost 35 years, Samy's Camera has been the leader in sales of high quality imaging products and the ultimate resource for the professional and amateur photographer. Knowledgeable sales staff, exceptional customer service, and an impressive up-to-date inventory are the reasons that Samy's Camera enjoys a loyal following. Samy founded Samy's Camera in 1976 with a vision for a full service store. This vision is exemplified in all of our locations including our flagship store on Fairfax Boulevard, with three floors stocked with the latest and most exciting selection of photographic, video and electronics equipment available.
http://www.samys.com/
---
| | |
| --- | --- |
| | |
Each category winner will receive a pair of Yosi Samra Fold-Up Flats
Yosi Samra launched his eponymous line in 2009, and his streamlined collection of versatile fold-up ballet flats were an instant hit. The ideal balance to killer heels, the flats feature an ultra-flexible design for comfort and fold up to fit anywhere for convenient shoe changes on the go. They are available in a wide array of leathers, satins, patents, suedes, and prints, in tempting colors ranging from neons to neutrals.
A second generation shoe impresario, Yosi grew up in his father's factory, spending countless hours with him and absorbing the fine art of shoemaking. Yosi brings his impressive family heritage of footwear design to his own collection, which has expanded to include flip flops, loafers, handbags, and children's shoes. Celebrity fans of the line include Anne Hathaway, Charlize Theron, Reese Witherspoon, Sarah Jessica Parker, Kourtney Kardashian, Cindy Crawford, Jessica Alba, Tiffani Thiessen, and Eva Longoria.
YOSI SAMRA - Fold Up Flats shoes, One pair for each category winner! The PERFECT
fit for the female photographer ! WIPI will put the winners in contact with Yose Samra to receive your size gift pair of shoes.
http://www.yosisamra.com/
---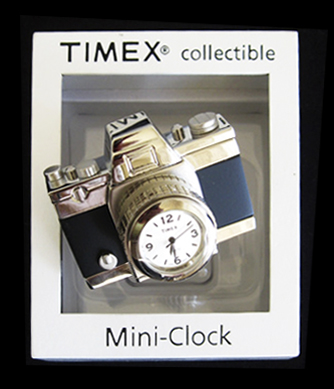 TIMEX COLLECTIBE 35mm clock
Each category winner will receive a Timex Collectible Mini-Clock
---

The Isgo/A&I client base includes renowned celebrity, fashion, stock, editorial, advertising, nature, portrait, wedding and fine art photographers, as well as students and photographic artists whose work defies categorization. With our Southern California location and a national clientele, Isgo/A&I earns new customers daily by delivering on its commitment to provide consistently superior services and personalized attention.
THE A&I DIFFERENCE
Isgo/A&I remains passionate about catering to the ever-changing needs of photographers – whether professional, amateur or student." Isgo/A&I helps professionals and industry leaders by being a full-service team," says owner Baret Lepejian. "We work personally to consult with photographers and a range of institutions, whether they be a small, private elementary school or the world's leading stock photo agency. We discuss, find and meet the particular needs of our clients by assuring the best, most efficient and most cost effective services. We pride ourselves in the range and quality of our digital services, while still maintaining the best film processing and traditional printing available.
A & I Books
$50 gift certificates, one for each category winner!
(more info to follow)
http://aandi.com/photobooks
---



Lucie Foundation is a 501(c) 3 non-profit, charitable foundation whose mission is to honor master photographers, discover and cultivate emerging talent and promote the appreciation of photography worldwide. Awards are presented each year at a black tie award ceremony either in New York City or Los Angeles.
Each category winner will receive a premium membership to Lucie Foundation which is a 60.00 credit towards IPA submissions and 10% off submissions, and 25% off any Lucie program fees.
http://luciefoundation.org/home.php






* Once notified you have 30 days to claim your prize, or forfeit opportunity. Prizes distributed upon Juror Choice selected galleries completed.
* If you win 1st place in more than one category, you will be entitled to multiple prizes.