JUROR CHOICE 1st place and Juror Recognition images will be included in the gallery presentation. 5 Categories: People, Abstract, Animals, Objects and Scenics.

Susan Spiritus - SCENIC CATEGORY



SUSAN SPIRITUS GALLERY
Susan Spiritus has been a leader in the field of fine art photography for over 36 years, opening the doors to her Southern California gallery in 1976 so that she could share her passion for photography with others.
Today, the gallery handles works by such photographic luminaries as Ansel Adams, Ruth Bernhard, Manuel Álvarez Bravo, Eikoh Hosoe, André Kertész, Paul Caponigro, Brett Weston and George Tice.
Also represented are many of today's most popular and award-winning contemporary artists including Camille Seaman, Hiroshi Watanabe, Cara Barer, Fran Forman, David Burdeny, Roman Loranc and Adrian Roland Davis in addition to several emerging artists, Mitchell Hartman, Ellen Jantzen, Deborah Parkin and Tim Hyde . On occasion, we will find new photographers from outside of the United States and begin to carry their work as well. Seung Hoon Park and William Furniss are the gallery's newest 'finds'.
The gallery works with private collectors, corporations and design professionals providing personalized counsel in order to address each client's individual needs. Whether a first time buyer or a prolific collector, the gallery has something for everyone. Art ranges in price, style and type including platinum, silver, hand-colored and digital. Custom framing can be arranged. Artwork can be shipped anywhere in the world.
http://susanspiritusgallery.com/


---
Claudia James Bartlett - ABSTRACT CATEGORY




photo la/ Co-Director/Producer
http://www.photola.com/




STEPHEN COHEN GALLERY, Gallery Director
http://www.stephencohengallery.com/

Claudia James BartlettSince receiving her B.A. in Art from the University of Washington, Seattle, Claudia James Bartlett has managed and dealt art in several galleries. Beginning with Larry Gagosian, Claudia has intermittently worked for Artforum as a West Coast Representative and in 2002 with her husband, Peter founded the Hayworth Gallery, which effectively championed the work of young emerging artists. Presently she is gallery director at the Cohen Gallery and is in her third year as a producer/director of photo l.a. In addition to her work with non-profit charitable trusts, she is honored to serve on the Board of the Craft and Folk Art Museum.


---
Jo Garden, - PEOPLE CATEGORY




Editor,
PQ BLACKWELL, LTD, Auckland, New Zealand

Jo Garden is an editor at PQ Blackwell, the award-winning originator of internationally bestselling books, distinguished by their editorial excellence, design and production quality. PQ Blackwell collaborates with some of the world's leading individuals including international luminaries Nelson Mandela, Aung San Suu Kyi and Archbishop Desmond Tutu, and with eminent photographers Albert Watson, Andrew Zuckerman, Tim Flach, Ron van Dongen, Mark Laita and Platon. Its projects include MILK – Moments Intimacy Laughter and Kinship, a collection of images founded on humanity that has been exhibited at venues around the world, including New York's Grand Central Terminal, the Sydney Opera House and London's Science Museum, the associated books of which have sold three million copies in more than ten languages.
PQ Blackwell has recently created MILK Books, a website enabling anyone to make their own printed and digital memoirs, photo books and albums.
http://www.pqblackwell.com/
http://www.milkbooks.com/
---
Allegra Wilde - OBJECT CATEGORY




Eyeist / Online Photography Reviews

Allegra Wilde - Founder, Chief Operations Officer
Allegra Wilde has been a Picture/Visual Strategist, Creative Director and Consultant to artists, photographers, and other art-based businesses in the advertising, editorial assignment, and fine-art marketplaces. Prior to her opening her independent consulting business and Eyeist, she was the Director of Talent and Agent Branding at The Workbook. Allegra is a recognized photography industry authority on the agent/artist relationship, marketing for artists, agency and talent branding, picture strategy and image editing. She is a frequent speaker, panelist and reviewer at Photo Plus, APA, ASMP, and the Palm Springs Photo Festival.
Allegra regularly critiques the final student projects at most of the major photo programs including those at the International Center of Photography, School of Visual Arts, NYU, Parsons, FIT and Art Center College of Design
https://www.eyeist.com/cgi-bin/WebObjects/eyeist


---

Cat Jimenez - ANIMAL CATEGORY

Cat Jimenez is Co-Founder of the Month of Photography Los Angeles, Executive Director of the Lucie Foundation, and a photographer. She studied photography at the Art Center College of Design, in Pasadena, California and was featured in the Smithsonian Institute and The Los Angeles Filipino American Centennial Commemoration Committee Project entitled "I am Today's Filipino", recognizing and preserving the stories of individuals making a contribution to American Life.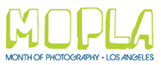 The Month of Photography Los Angeles (MOPLA) was established and exists to advance the celebration of Photography, through a variety of events and programs designed to inspire and invigorate the photography professional, enthusiast, emerging professional and collector.
http://monthofphotography.com/home.php




The Lucie Awards is the annual gala ceremony that celebrates master photographers and their contributions to the field of photography. Honorees are determined each year by the Lucie Awards Advisory Board, and pre-announced, in the major areas of Professional photography. Included in program is the Lifetime Achievement Award, the Humanitarian Award & Visionary Award (these awards rotate each year) Spotlight Award and the Double Exposure Award presented to an artist/photographer who has mastered multiple disciplines of creative expression.
11TH ANNUAL LUCIE AWARDS
Save the Date of Sunday, October 27, 2013 for the 11th Annual Lucie Awards at Zankel Hall at Carnegie Hall, New York City.
http://luciefoundation.org/home.php
---