2013 ANNUAL JURIED COMPETITION
Exhibition online June 4


JUROR: Daniel Miller, DUNCAN MILLER GALLERY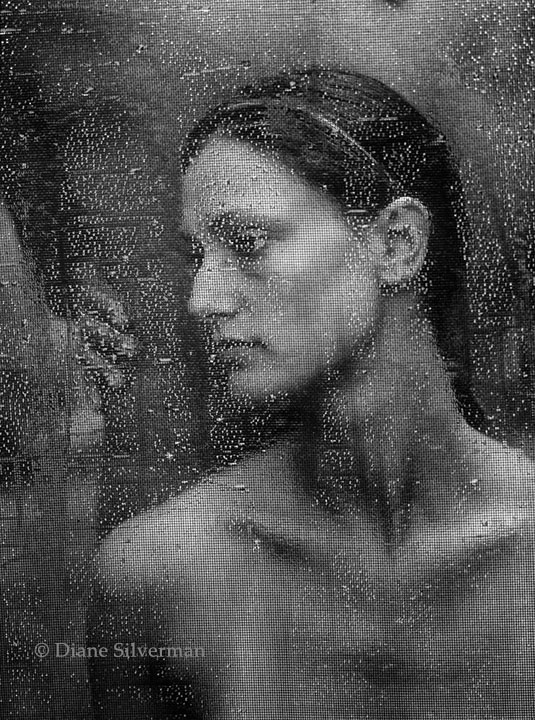 Diane Silverman
Los Angeles, Ca
Betrayed, Maine, 2007
Photography has been my primary focus for the past twenty-five years. My artistic development has paralleled the development of my career. As a psychoanalyst, art psychotherapist and visual artist, I am constantly immersed in the world of emotions, fantasy, dreams and the unconscious mind. See full bio and gallery
Juror Choice Special Recognition
GALLERY

WIPI PRO Member
---


Juror Choice Gallery Presentation
WIPI 2013 Annual Competition




Confessions of a Stay At Home Mom #3, 2009

Barbara Pickles
Camarillo, California, USA

Pickles is a fine art and commercial photographer and graphic designer. After graduating from Wellesley College, in Massachusetts, she worked as a photographer, art director, and commercial & music video producer in Los Angeles. With the birth of her third son the family moved to the Ventura County where Pickles continues to photograph her world while raising her boys. Pickles received her MFA in Photography from the renown Brooks Institute in Santa Barbara, CA. In addition to her fine art photography, Pickles photographs portraits, weddings, and events, teaches classes and workshops, designs websites and print media, and writes articles on photographers and photography
---
LOST, 2013

Bev Pettit
Skull Valley, Arizona, USA

My life as an artist began at an early age. Throughout the educational and work stages of my life I incorporated art classes, teaching and a career as an artist in whichever ways were possible at the time. Because I travelled and worked in many countries it became difficult to express my creativity through such usual artistic mediums as paints and brushes. It was in the early 1990s, when I moved to Asia, that I picked up my first camera as I set out to travel the back roads of China, Vietnam, Thailand, India and Malaysia. I never looked back. At that time I knew that the camera was the tool that I wanted to use to explore and develop a new creative process that was exciting and alive with new possibilities for growth and expansion as a photographic artist.
Website: bevpettit.com

WIPI PhotoProfile
---
My Room Sometimes, 2012

Edward L. Rubin
Los Angeles, California, USA

Edward L. Rubin is a photographer, a painter, and an Emmy Award winning Production Designer in Television and Film. He has a degree in Architecture from UC Berkeley, an MFA in Theatre Set Design from Carnegie Mellon University, and he studied painting at the Academie de Port Royal, Paris, France. Edward lives in Los Angeles, his home town, with his partner of twenty-three years, the poet Sam Ambler. He is working on a photography book called My Vermont, An Outsider's Inside View, a look at life in Central Vermont. His award winning work can be viewed on his website:
---
Rooftops, China, 2011

Gloria Golden

Plainview, New York, USA, Black and white photography appeals to me because it is more soulful and creates a particular mood. Although the subject matter of my photographs includes almost anything to which I'm attracted, my great joy is in photographing people. My goal is to discover what they're all about through the lens of the camera. Traveling to various parts of the world allows me to photograph the unusual landscapes that offer their own special drama ...often magical in appearance. "Rooftops" was taken in China, and I couldn't avoid becoming spellbound as the mist settled on the rooftops of the market stalls near the Yangtze River. ggoldenimages.com

WIPI PhotoProfile
---
Vizcaya, 1996
Ivy Bigbee
Centreville, Virginia, USA

Whether "capturing fireflies in a bottle"—how Ivy Bigbee describes photographing global entity, Cirque du Soleil for "Portraits from the Cirque du Soleil" (1999-2000)—or in revealing how a US postage stamp she created memorializes the husband she lost in Vietnam, Bigbee 's fine art/ editorial photography is internationally published and nationally exhibited. Highlights of the Miami, FL native's career include the critically-acclaimed commission, "Faith's Foundations: Images of Religious Diversity": an award-winning, b/w architectural series installed in City Hall, Jacksonville, FL. Harnessing her Summa cum laude BA degree with analog darkroom concentration, Bigbee combines poetry with photography in Optical Allusions: an Art Photographer's Poems. ivybigbee.com

WIPI PhotoProfile
---
Bridge to Nowhere, 2009

Joan E. Bowers
Seattle, Washington, USA

I grew up in Pennsylvania in an area where the land was subjected to degradation through the pursuit of coal. For the past decade, I have been searching for and photographing landscapes, waterscapes and various aspects of Northwest geography in an effort to discover scenes that I find soothing and supportive of a momentary and meditative respite from daily life. It is my hope that viewers of my work find this same opportunity for respite, however brief. irongatephotography.net
---
Bridge, Hilo, 2011

Kathleen T. Carr
Honaunau, Hawaii
WIPI CHARTER Member


Kathleen T. Carr is a professional and fine art photographer, teacher, author, and a former Polaroid Creative Uses Consultant. She received a B.F.A. (cum laude) in Photography from Ohio University, and then studied extensively with Minor White and worked for Aperture. Her work has been exhibited internationally and has appeared in numerous books and periodicals, including her books, Polaroid Transfers, Polaroid Manipulations (Amphoto Books), and To Honor the Earth (HarperSanFrancisco). She was a staff photographer at the Findhorn Foundation, Scotland, and Esalen Institute, Big Sur, CA during the '70s and '80s, and a National Endowment for the Arts fellowship recipient in 1991. She resides in the Captain Cook area of Hawaii. kathleencarr.com
---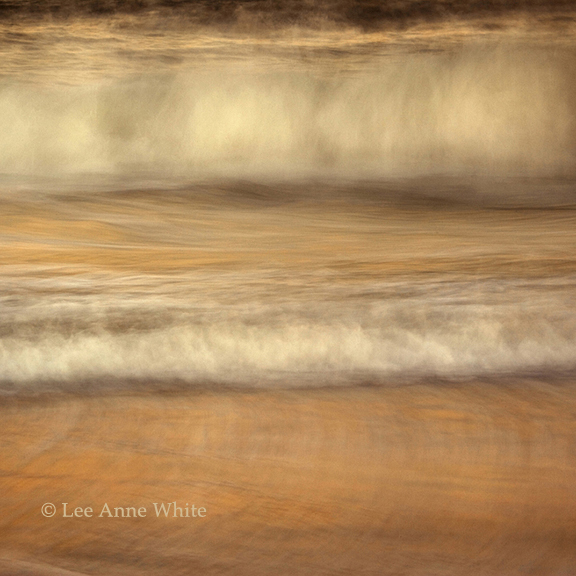 Apprehension, 2007
The Mutable Sea series

Lee Anne White
Atlanta, Georgia, USA

Best known for her landscapes, Lee Anne White recently turned her eye to the sea—capturing viewers' imaginations with her painterly and contemplative style. She also explores both natural and architectural subjects in black and white. Lee Anne has photographed more than 70 magazine features and is a principal contributor to nearly 20 books, including 7 of her own titles. Her work has been featured in solo and group exhibitions and she has taught at the Maine Media Workshops. She has a master's degree in creative studies and an undergraduate degree in journalism and commercial art. leeannewhite.com

WIPI PhotoProfile
---
The Pond #4, 2011
Marguerite Garth
Los Gatos, California, USA

Marguerite Garth is a photographic artist and environmentalist living in Northern California. Her artworks probe the nature of place and the complex ecological and societal issues present and observable in the landscape of the American West. Her work has been honored with twenty-two international photography awards since 2011, including 'Photographer of the Year 2011' by the Worldwide Photography Gala Awards, the prestigious Salon Prize in London, and several 1st place honors from The International Photography Awards Competition (Lucie Awards). Garth describes her work as 'visual poetry'. margueritegarth.com

WIPI PhotoProfile
---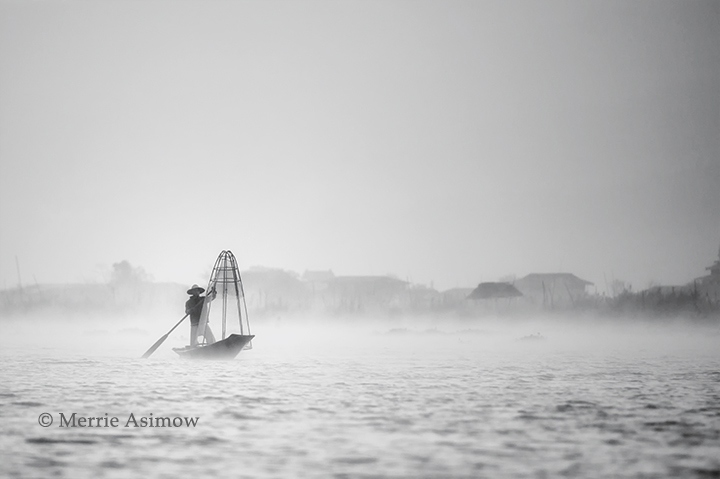 Fisherman at Dawn, 2012
Travel to Myanmar - Inle Lake

Merrie Asimow
Menlo Park, California, USA

Interest in exotic travel compelled Merrie Asimow to visit Inle Lake in Myanmar and
photograph the unique leg-rowing fisherman at dawn. Yet Merrie is best known for photos of horses in nature. Her "White Horses of the Camargue" series along with a book of the same name won several awards and are on display in a local gallery. She has participated in group and solo exhibitions, been interviewed by magazines, and won numerous awards for her travel photography. Now Merrie is adding another level to her work as she turns her creative imagination to surrealism in photography. asimowphotography.com


WIPI PhotoProfile
---
Coin Operated, Static series, 2013

Rebecca Joyce
Los Angeles, California, USA

I'm a mostly self-taught fine art photographer. I work primarily in black and white, both digitally and on film. Although I studied psychology and sociology, I worked through college at photo developing and printing labs. For me, the photographic process isn't complete until it is on paper. My work is a combination of street photography, urban landscape, and visual storytelling. My current project, Static, has been well- received and the first in a series of books has been published and is available at the Burgundy Room Gallery in Hollywood.
---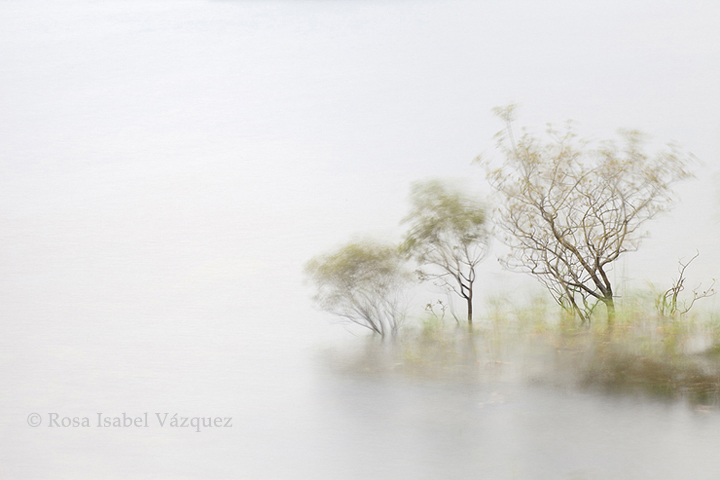 Plants in Motion, 2011

Rosa Isabel Vázquez
Madrid, Spain

Rosa Isabel Vázquez studies a professional photography course, and received an International Master Degree (2002-2003). Her early works were developed in both the professional and artistic fields but later in time her signature work becomes her main focus. Her images have been credited with more than 50 prizes and awards in international competitions such as the IPA?s Tenth Annual Competition (USA), Pollux Awards of the International Gala Awards (UK), Best Nature Photography (USA), Women In Photograrphy International It's Magical, (USA), International Color Awards (USA), Glanzlichter (Germany), Asferico International Nature Photography Competition (Italy), Premio Combat Prize (Italy), GDT European Wildlife Photographer of the Year (Germany), International Loupe Awards (Australia), Creative Asia Photography Awards 2012 (China), Narava (Slovenia), and spanish awards (8 National Professional Photography Awards), among others. She co-authors the educational book "Foto a Foto 04" (Photo by Photo 04) from the Foto Ruta collection
---
Miss M., 2013

Wendi Schneider
Denver, Colorado, USA

Wendi Schneider's sensual photographs are often recognized for their focus on detail, grace of composition and delicate balance between the real and the imagined. She began photographing in 1983. Her images are inspired by a background in painting and art history and the lush beauty of her southern heritage. A major contributor to the original Victoria magazine, she is also known for her hand-painted flower images, nearly 100 book cover photographs, and for designing, photographing and producing the recreation of the 1901 Picayune's Creole Cook Book. She is passionately engaged in wildlife, nature and figurative photography and pigment printing with gold and silver leaf and metallic substrates, incorporating fundraising for education and conservancy organizations. Her photographs have been exhibited internationally and are included in collections around the world. They can be viewed by appointment in Denver and upon request at A Gallery for Fine Photography in New Orleans. wendischneider.com

WIPI PhotoProfile



We would like to thank our juror Daniel Miller, DUNCAN MILLER GALLERY

All images/and or content on the Women In Photography International website
COPYRIGHT the photographer of the image
and not to be used in any manner without persmission of the owner.
---
2008-2012 Exhibitions
2012 - Oct - It's Magical, images of Sunrise, Sunsets & Rainbows
2012 - May- Annual Juried Exhibition
B/W & Color 2011
Faces 2010
A Decade of Images 2000-2010
Summer 2009 Juried Competition
2009 Juried Competition Family Gatherings - Landscapes-Self-Portraits winners
2008 Juried competition winners
See
FULL LIST OF WIPI EXHIBITIONS
starting 1985
Women In Photography International, a 501.c.3 organization founded in 1981, is the #1 resource center for women photographers worldwide. WIPI brings visibility to women working in the photographic arts to curators, educators, researchers, gallery owners and the photographic community.

The WomenInPhotography.org website provides Juried Competitions, Member PhotoProfiles, Feature stories, Hire-a-WIPI-PRO, Spotlight and the Peter E. Palmquist bibliography of over 23,000 women photographers. WIPI HISTORY

Home of the renowned Distinguished Photographer's Award, first presented to Eve Arnold in 1981. The Award has been presented to outstanding photographers including, Ruth Bernhard, 1984, Judy Dater, 1985, Marion Post Wolcott, 1986, Linda McCartney, 1987, Mary Ellen Mark, 1988, Ruth Orkin, 1989, Joyce Tenneson, 1990, Berenice Abbott, 1991, Grace Robertson, 1992, Annie Leibovitz, 2003, Sylvia Plachy, 2004 and Carrie Mae Weems, 2005. The Top 100 female Photographers List was completed August 31, 2008.

JOIN WIPI's SOCIAL MEDIA