WINNER NOTIFICATION PAGE - PLEASE DO NOT DISTRIBUTE
this is a temporary page- Gallery Presentation online Oct. 16th

Juror Choice 1st Place Winning images + Juror Choice Gallery presentation winners tempory file listing
Online Gallery Presentation, October 15
All winners will receie an e-mail by 10/02 with instructions
ABSTRACT WINNER
Tasha Barrie, Calgary, Canada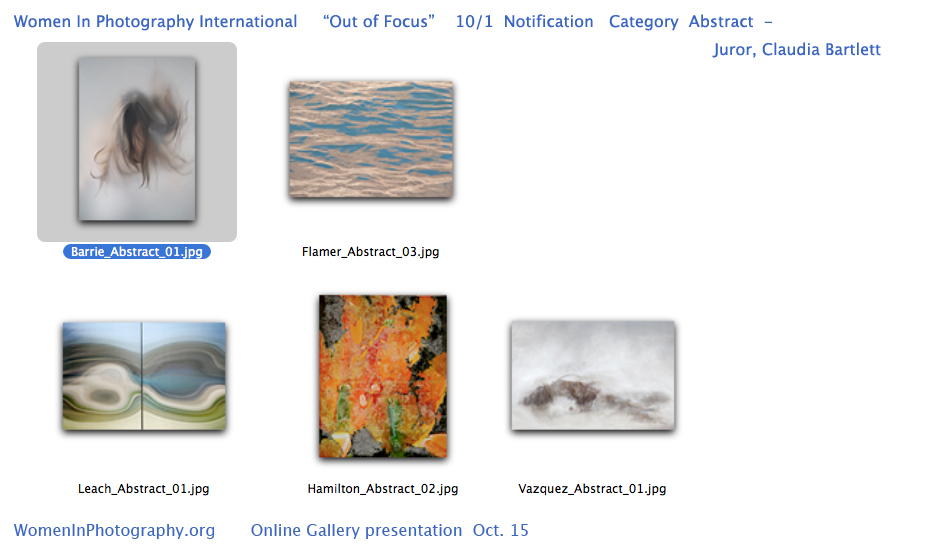 ---

ANIMALS WINNER
Michele Zousmer, Rancho Santa Fe, NM,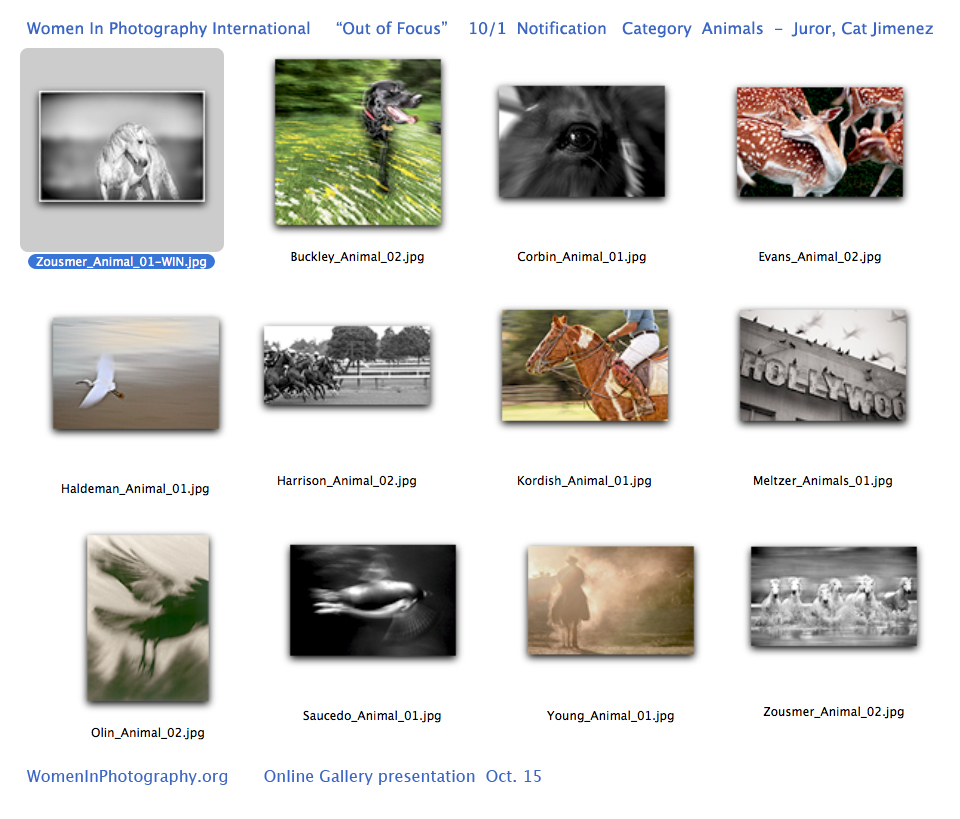 ---

OBJECTS WINNER
Rhonda Forsberg , Kapaa, HI,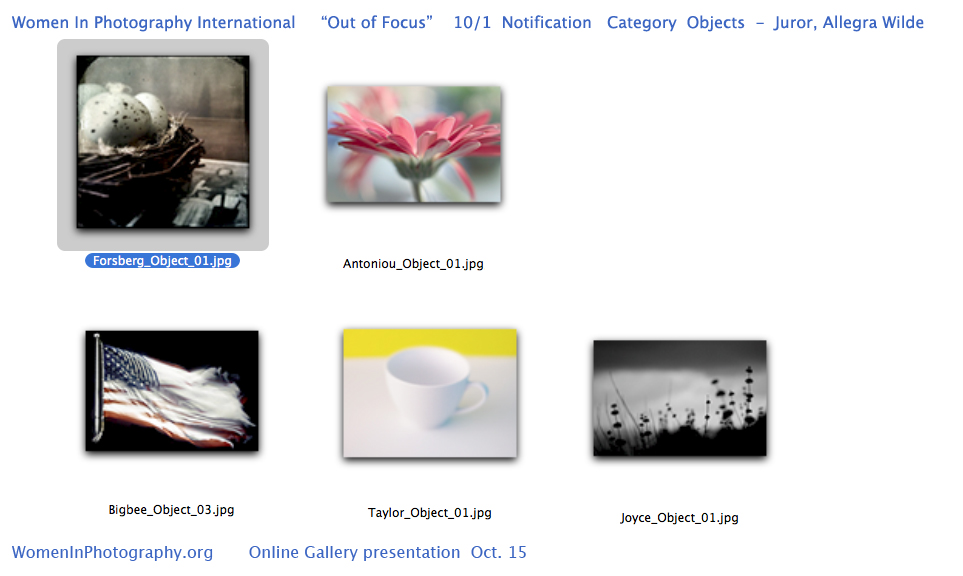 ---

PEOPLE WINNER
Maria Errico , Lincoln University, PA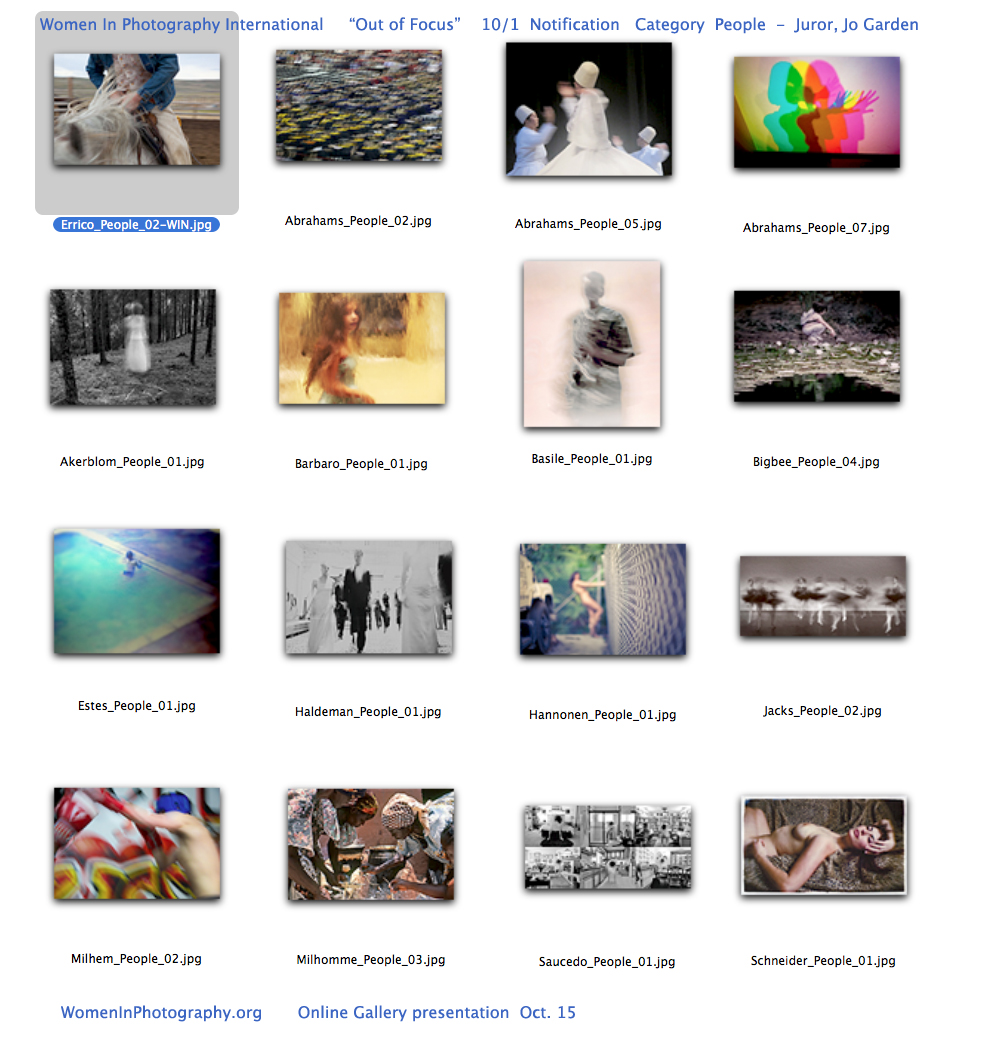 ---
SCENIC WINNER
Heather Buckley , Brighton, UK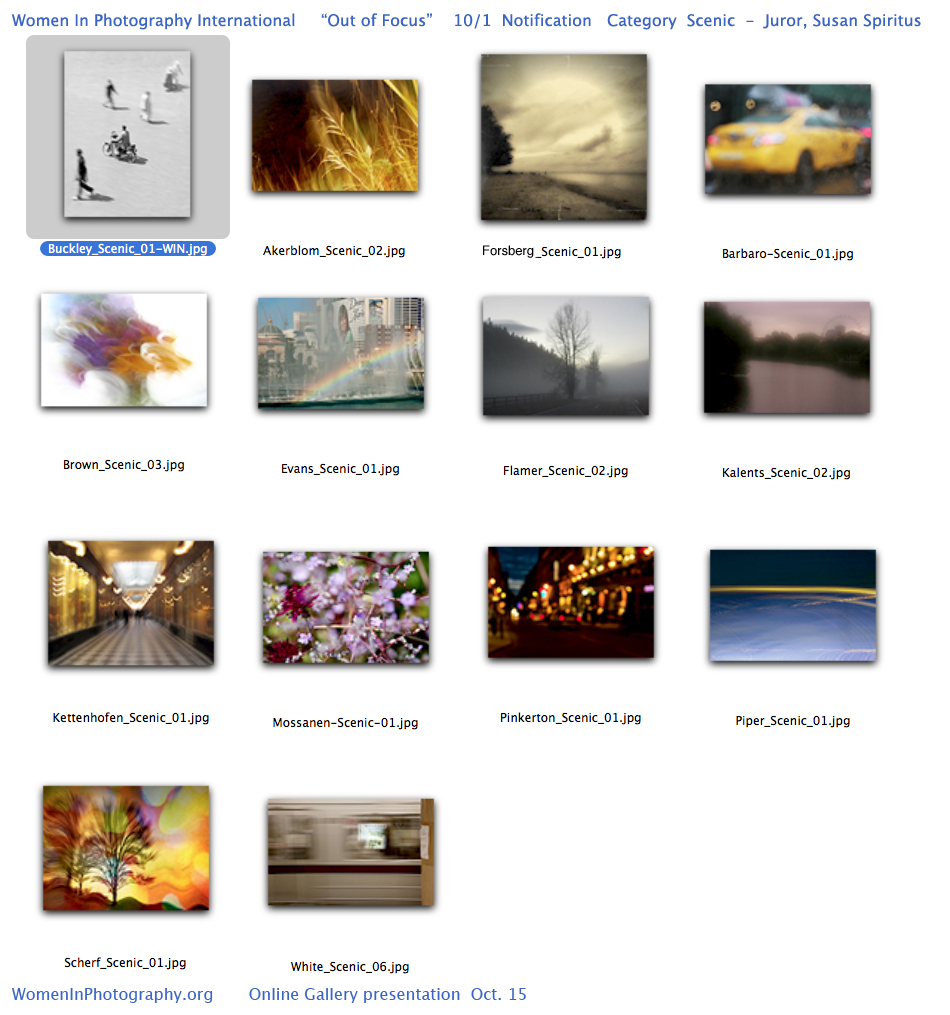 1st Place winners will receive a 6 image gallery. Letter to follow
Juror Choice presentation gallery winners will have their image posted with their name and title. /and or date of their work
WIPI Members will receive a link to their e-mail or web page.


Free Translation from English to: French, Spanish, Italian, Dutch, Portuguese, Russian, simplified and traditional Chinese


JOIN WIPI
© copyright 1999-2013 Women In Photography International