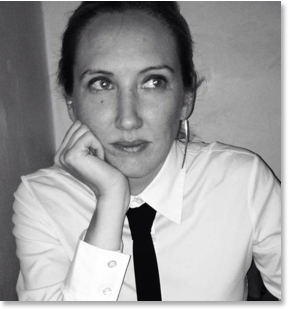 Lisa Blair

Lisa Blair grew up in New Hampshire and discovered her love of photography at a young age, owning her first camera by nine years old. At Middlebury College, she studied film photography and wet darkroom techniques, as well as printmaking and sculpture, while earning a B.A. in Sociology-Anthropology. After college, Blair followed her craving to "go west" moving to Portland, Oregon. While there, her photographic pursuits were put on hold as she worked to establish her other career interest, depth psychology, and earned an M.A. from the Process Work Institute.

In 2009, Blair experienced a major resurgence in her photographic life. She began utilizing digital imagery and the digital darkroom for the first time and now incorporates both film and digital processes in her work. Most recently however, she has gravitated towards alternative process techniques and now offers her series Personal Artifacts in Platinum / Palladium prints, an early 19th century method of printing. She also regularly makes images with her two vintage Polaroid cameras and her Holga 120N.

Blair's work has been shown in numerous galleries and exhibitions including the Dina Mitrani Gallery, the Soho Photo Gallery, the Newspace Center for Photography, The Center for Fine Art Photography, the Muñoz Waxman Gallery, and the Detroit Center for Contemporary Photography. She was awarded honorable mention by the 9th Annual Black & White Spider Awards in the professional still life category for her work in "Personal Artifacts" and was nominated for the 5th Edition of the Julia Margaret Cameron Award in the fine art portfolio category for her work on "Bedscapes". Her work was featured in YourDailyPhotograph.com by Duncan Miller Gallery and has been published in Secret Behavior Magazine, Fraction Magazine, Le Journal de la Photographie, The Sun, and New Mexico Magazine and is privately collected.
ARTIST STATEMENT

I am an artist and photographer who is continually inspired, moved, and informed by something beyond myself, a spirit who uses my eyes, mind, and body to express its vision and feeling. Images and directions come to me upon waking from sleep and infuse me with ideas that are not "mine," but require me to use my unique sensibilities to express them. In this sense, the images I create are reflections of my inner life and intimate portrayals of various fragments of myself. I am continually drawn to the coexistence between isolation and intimacy, nostalgia and memory, dreaming and waking life, and innate beauty and discovered beauty.


GROUP SHOWS

2013
"Historic Process / Contemporary Visions," Dina Mitrani Gallery, Miami, FL
"Taking in the Reins," The Darkroom, Santa Fe, NM
"Collect 10/Lucky 13," Center for Contemporary Arts, Santa Fe, NM

JURIED EXHIBITIONS

2014
"Still Life," The Center for Fine Art Photography, Fort Collins, CO
"Road to Nowhere: Southwest Sojourns," Santa Fe University of Art and Design, Santa Fe, NM

2013
"Family," Detroit Center for Contemporary Photography, Detroit, MI
"Birds, Real or Imagined," Photoplace Gallery, Middlebury, VT

2012
"InSight Women's Photography Exhibit," Fine Arts Gallery of EXPO NM, Albuquerque, NM
Black & White Themed Exhibition," Newspace Center for Photography, Portland, OR
"Small Works Competition," Soho Photo Gallery, Honorable Mention, New York, NY

2011
"Uncanny: Surreal Photography," Photoplace Gallery, Middlebury, VT
"18 Days Fine Art Exhibition," Muñoz Waxman Gallery, Santa Fe, NM
"Small Works Competition," Soho Photo Gallery, New York, NY


SOLO EXHIBITIONS

2013 "Polaroids of New Mexico," Betterday Exhibition Space, Santa Fe, NM
2011 "I See Me," Tybie Davis Satin Memorial Art Gallery, Santa Fe, NM
AWARDS

2014 9th Annual Black & White Spider Awards, Honorable Mention in Professional Still Life category and three additional nominations in Professional Still Life category
2013 5th Edition of the Julia Margaret Cameron Award, Nominee in Fine Art Portfolio category
2013 New Mexico Magazine, February issue, annual photo contest, First Place Winner
2012 Women in Photography International, "2012 Annual Juried Competition," Honorable Mention
2010 Digital Photo Magazine, "4th Annual Your Best Shot," Third Place Winner


PRINT and WEB PUBLICATIONS

2014
Secret Behavior, feature in Issue 2 of print magazine
YourDailyPhotograph.com by Duncan Miller Gallery, guest curator David Bram
Lensculture, photographer listing (invitation only)

2013
Art Photo Index, Photo-Eye, photographer listing (invitation only)
Lenscratch, feature for "Historic Process / Contemporary Visions" show
Le Journal de la Photographie, Paris, photo selection for article
Fraction Magazine, Issue 50, photo selection for 5-year anniversary issue
Fading Light, published by Open to Interpretation, photo selection in book

2012
The Sun, December, Issue 444, photo selection for article
Small Works, Soho Photo Gallery, photo selection in book for show

2011
Uncanny: Surreal Photography, Photoplace Gallery, photo selection in book for show
Again: Reflections and Photography, Photoplace Gallery, photo selection in book for show
See Me, self-published book of self-portraits
Sueño Azul: Riviera Dreaming, self-published book
Small Works, Soho Photo Gallery, photo selection in book for show

2010
Red Bubble, home page feature


EDUCATION

2013 Flash Powder Projects Retreat, with David Bram and Jennifer Schwartz
2011 Society for Photographic Education Southwest Regional Conference, Santa Fe, NM
2011 "The Next Step," Santa Fe Photographic Workshops, with Sam Abell, Santa Fe, NM
2011 "Six-week Series at The Darkroom," with Philip Augustin, Santa Fe, NM
2011 "Protecting Your Rights as a Photographer," with Efrain Padro, Santa Fe, NM
2010 "Lighting for Portraits," Santa Fe Community College, with Steven Walenta, Santa Fe, NM
2009 Process Work Institute, Master of Arts in Process Work, Portland, OR
1997 Middlebury College, Sociology-Anthropology, Minor in Studio Art (emphasis on Photography), Middlebury, VT


MEMBERSHIP and AFFILIATIONS

2014-present Member, Houston Center for Photography, Houston, TX
2013-present Member, CENTER, Santa Fe, NM
2011-present Member, Santa Fe Women in Photography, Santa Fe, NM
2011-present Member, Society for Photographic Education (SPE)
2011-present Member, Women in Photography International (WIPI)
2011-2012 Member, Photography Women's Group, The Darkroom, Santa Fe, NM
2010-2012 Member, Photo Critique Group, The Darkroom, Santa Fe, NM
2010-2011 Member, Georgia O'Keeffe Museum, Women of Distinction, Santa Fe, NM


ART-RELATED EMPLOYMENT

2011-present Baron Wolman Photography, Assistant, Santa Fe, NM

SOCIAL MEDIA 2014

Facebook: Lisa Blair Photography
Twitter: @FotoBlair
Linked In: Lisa Blair, M.A., Dipl. PW

UPDATE, Photographer response - NO NEW UPDATES: APRIL 2015 - APRIL 2017

------- Original Message --------
Subject: Re: CHARTER GALLERY - curator Beinecke
Date: 2017-05-08 19:09
From: Lisa Blair <lisablair@me.com>
To: WIPI-CHARTER <members@womeninphotography.org>

Jean,
Thank you for all of your work. I'm not going to be making any changes to my page.
Appreciate you!
Lisa Blair

Charter Member of Women in Photography International
Lisa Blair
Santa Fe, New Mexico
WIPI PhotoProfile
lisablair@me.com
http://www.lisablair.com


©Copyright for all images remains the property of exhibited photographer, and promotional use for Women In Photography International. All inquiries regarding use of and purchasing image use rights must be directed to the photographer.


File GALLERY & BIO created August 30, 2014
s-8/30
Registered 3/27, UPDATED Text: 4/16/2015
UPDATE, Photographer response - NO NEW UPDATES: APRIL 2015 - APRIL 2017

UPDATE FINAL: May 2017 website content 1999-2017
womeninphotography.org file transfer to the Beinecke.
All organization files, computer, external hard drive, printed materials, photographs,
DVDs, books, competitions files and onsite installation art work