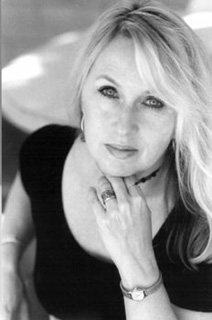 Catherine Bauknight

Catherine Bauknight is an international News Photojournalist, Editorial Documentary Photographer, and Filmmaker, based in Los Angeles. She is an Adjunct Professor of Photography and a Journalist. The distinguished photographer was one of the first women photojournalists in the South from outside of New York City to Atlanta and while based in Charlotte, North Carolina she covered regional stories for Time Magazine, Newsweek, USA Today, the New York Times, People Magazine, Rolling Stone Magazine and published in Life Magazine and other international publications. Many assignments were based on the "Old South" transitioning to the "New South" through economic growth and social integration.

Social, political, environmental and sustainability issues are subjects she has covered over two decades on five continents for historical purposes and to help create change. This includes the Tiananmen Square Massacre in China, Contaminated Water in Ethiopia, The Renaissance of the Catawba Indians in South Carolina, the Tuberculosis Epidemic in Peru, and the 8-time award winning documentary film, Hawaii A Voice For Sovereignty awarded "Best Global Documentary Film Creating Change" in 2014. The screening of the film premiered at the Capitol Building in Washington, DC and continues in the U.S., Canada, New Zealand and Europe. It is currently being aired on Public Broadcasting Service(PBS). <www.hawaiiavoiceforsovereignty.com http://www.hawaiiavoiceforsovereignty.com

Her roots in photography began after studying oil painting at Arizona State University. She was given an older model Agfa Camera and a Photography 101 Book by her Father-in-Law, Photographer Lavoy Bauknight, for her birthday as she was getting on a plane to live in Germany for three years. It was while crossing the Tiber River Bridge of Rome a few weeks later that she was so overwhelmed by the design and beauty of the water, the sky, and the subtle colors of nature that she made an instant move for the camera and discovered the vibrant reality of the scene through the viewfinder. She shot her first photograph. In that instant she understood her heartfelt compassion for photography which has continued throughout her career. She says that photography becomes more powerful in content and design with the understanding of a language she refers to as "light writing". "Photography evokes joy, beauty, sorrow, empathy, unity, education, and change in the human soul", Bauknight says. She began teaching classes while studying black and white and color printing at Ramstein Air Force Base. She travelled to different countries to document their culture and study their art history at museums. Highlights of those photo essays include Boulevard Montmartre in Paris, Motion in London, Singe-Yugoslavia, and the three year continued photo essay of The Old Country in Germany, including the beginning of the life of her newborn son, Danone.

She moved back to the U.S. to Apple Valley, CA in 1980. Influenced by her background in oil painting, the study of European artists, and a sense of history, she began shooting photo essays and assignments such as the first space shuttle landing at Edwards Air Force Base, Muhammad Ali on tour and at home, The POLICE in concert, as an introduction to American news and social comment.

Bauknight relocated to Charlotte, NC in the 1980's, where she covered stories for national publications and The Charlotte Observer.

Catherine Bauknight creates social statements through the impact of public art photographic murals. This includes a 29x9 foot mural at the Charlotte Panther's NFL Bank of America Stadium in Charlotte, NC and 8x9 foot images of the Tiananmen Square Massacre, a traveling exhibition. She was one of four photographers to document the 1989 massacre in Beijing, China. Her artistic photographic social commentary style has been compared to the photography of Margaret Bourke-White, who documented social change. Bauknight was a protégé and friend of the legendary photographer Alfred Eisenstaedt.

Bauknight's philosophy is simple: "From my experiences, I believe that culture is the DNA, the common denominator for communications between all people."

In the new millennium, Bauknight continues to photograph news events and document cultures and social change through the eye of her cameras, capturing social and political scenarios that will soon vanish and one day be experienced only through photography and literature.

Bauknight was honored by the Native American Studies Center (NASC) at the University of South Carolina - Lancaster during their 10th Annual Native American Studies Week. The year-long exhibition of her still photography documenting "The Renaissance of The Catawba Indians" opened on March 10, 2015 and runs through March 01, 2016. The exhibit premiered at the Capitol Building in Washington, DC in 2000.

She is currently completing a documentary film on the culture of fashion in Los Angeles and beginning a sequel documentary to Hawaii A Voice For Sovereignty.

Bauknight's goal is to share the cultural sensitivity and the identity of people globally to help build a foundation of deep understanding and peaceful relationships around the world. She says that the Native Americans reveal that this is the time that knowledge will be shared among all people of the world. She collaborates and is a cultural ambassador through the boundless power of photography and filmmaking.

EDUCATION
BFA Specializing in Photography - University of North Carolina, Charlotte
Brooks Institute of Photography/Journalism, Santa Barbara, CA
Studio Arts Center International Florence, Italy

AWARDS:
Juror 100, Turning Silver, 25th Anniversary Exhibition & limited edition book, Women In Photography International, Los Angeles, CA
Humanitarian Activism Award, Visual Artists Guild, Beverly Hills, CA
Tiananmen Square Massacre Exhibit Award - Building Bridges Art Gallery, Santa Monica, CA
Best Hawai`i Film - Maui Film Festival (Hawaii A Voice For Sovereignty)
Best Global Documentary Film Creating Change - Pacific Talent Film Festival, Los Angeles (Hawaii A Voice For Sovereignty)
Best Documentary Film- NY International Independent Film and Video Festival (Hawaii A Voice For Sovereignty)
Best Environmental Film - NY International Independent Film and Video Festival (Hawaii A Voice For Sovereignty)
Best Environmental Film - Red Nation Film Festival, Los Angeles (Hawaii A Voice For Sovereignty)
Best Documentary - American Indian Movement Film Festival, San Francisco (Hawaii A Voice For Sovereignty)
Mana Wairoa Award - Maori Film Festival, New Zealand (Hawaii A Voice For Sovereignty)
Allen Willis Documentary Award - Berkeley Video and Film Festival (Hawaii A Voice For Sovereignty)
Daniel Pearl Multimedia Award in 2016 presented by the Pocono Mountains Film Festival

OTHILA MEDIA PRODUCTIONS, CEO
CATHERINE BAUKNIGHT PHOTOGRAPHY, CEO


UPDATE - JULY 2015 - MARCH 2016

Catherine Bauknight's goal to help give a voice to those who have no voice including people of indigenous cultures continues. Her photography has expanded and inclusive of multi-media levels of outreach. One of her projects includes the year-long photography exhibition, "The Renaissance of The Catawba Indians" now on display at the University of South Carolina Lancaster Native American Studies Center (NASC). Her lecture at the NASC and future lectures are focused on the importance and process of documenting your own culture. The exhibition and the photographing of the images by Bauknight during the peak of the renaissance of the Catawba Indians, 1997-1999 was recently covered by PBS South Carolina ETV for a special program to be broadcast in the near future.

Bauknight continues to shoot for local newspapers and publications in the Los Angeles area and for her international column in the Huffington Post World Blog. This platform reaches most major cities throughout the world in many languages focused on those who have no representation or voice in cultural, social, and environmental issues. This can be viewed at http://www.huffingtonpost.com/catherine-bauknight/

Her photographic style is defined by an influence and Minor in Art History from the University of North Carolina-Charlotte and Studio Art Center International (SACI) in Florence, Italy.

Bauknight's goal is the same since the beginning of her photography career in 1977; to capture important moments that remain timeless. She is now preparing a series of photography books based of the turn of the Twentieth Century and Twenty First Century events. These defining images show a timeline of cultural and social change, Native Hawaiian culture and Native American culture, news, presidential and political campaigns, rock and roll musicians from 1980-2016, the Old South becoming the New South, Hollywood celebrities, and more.

Selected examples of these images representing a full body of work of these subjects will be added to her website for historical and educational references of national and international events, and artistic documentation.

A rare collection will be made available for museums, galleries, and educational exhibitions of two photographic images of brave Chinese students peacefully protesting for democracy in Tiananmen Square on June 3, 1989. This social statement was the beginning of a democracy movement in China, which had a domino effect of the Berlin Wall coming down. The world as we new it changed resulting in this event. Both of the two images are also historic in the printing process for 1989. They are printed from 35 mm slides in acrylic paint digitally transferred to 8x9 feet canvasses, and stretched on archival canvas in a floating frame. Bauknight searched throughout the world to find a process to make the images life size to create a life experience for the viewer in a time when nothing of this magnitude had ever happened and been documented. Many students were shot and killed by the Chinese military. Generations of Chinese do not know that these students sacrificed their lives for future freedom of China that night in Tiananmen Square. It has not been included in the history of China. The dramatic request of the people in the square motioning to Bauknight, who was one of four photographers to document the action and saying "For the Free World", is why she continues to raise awareness of these images for history. She photographed the protest until she was forced to run out of the square with bullets being fired at her feet by Chinese soldiers.

To support the voice of the movement of the Native Hawaiian People to restore their indigenous rights she is hosting a series, "Mauna Kea Now" interviewing principles of "Protect Mauna Kea" on the Sandwich Islands Network Radio at V93.com. The network provides a platform for Pacific Islanders and the global community.

Her completed film Hawaii A Voice For Sovereignty continues to be distributed internationally and is now used for education and collected by libraries such as The College of William and Mary and others. Her documentary film, The Culture of Fashion in Los Angeles which highlights the barriers of cultures being removed through the language of fashion will be completed in 2016.

Catherine Bauknight received the high honor of the Daniel Pearl Multimedia Award in 2016 presented by the Pocono Mountains Film Festival. The award recognizes her contribution as a photojournalist and documentary filmmaker to raise awareness of the struggles that indigenous people face to perpetuate their culture and human rights. This includes her news photography published globally and the photography exhibition, Renaissance of the Catawba Indians. It also includes the award winning documentary film, Hawaii A Voice For Sovereignty. The film is one of the first documentaries spoken in the voice of the native people of Hawaii to reveal their message throughout world that their culture and sovereign rights must be recognized after the illegal overthrow of the Hawaiian Kingdom by the U.S. in 1893, to sustain their future.

Women In Photography International Charter Member since 2000


Catherine Bauknight
Pasadena, CA
www.catherinebauknight.com
cbauknight@othilamedia.com

©Copyright for all images remains the property of exhibited photographer, and promotional use for Women In Photography International. All inquiries regarding use of and purchasing image use rights must be directed to the photographer.

File updated 12/30/2014
COMPLETE: 5/02/2015
Update Biography Final, February 2016 - WIPI group library submission with DVD Trailer (Hawaii A Voice For Sovereignty)