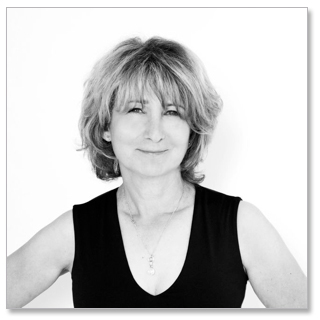 Sherrie Berger


Sherrie Berger's career revolves around her passion for the photography industry. She is a creative consultant with extensive experience in the fields of entertainment, high-end celebrity portraiture, fine art photography, production, art direction, marketing and public relations.
Beginning at ABC television, she led the west coast network photo department, overseeing a team of publicists, photographers, producers and editors. Her team was responsible for the advertising and publicity photography of series, movies and specials on the network as well as special event coverage. (Oscars and Emmys) Subsequently, Sherrie joined Corbis, one of the world's leading international stock and syndication agencies where she again worked with the industry's most talented photographers. Today she heads her own photography consulting practice where she works one-on-one with photographers, on television and motion picture productions, on events as the Lucie Awards and MOPLA, and is a co-founder of photography exchange Scarletworks and the non profit, Designed Giving.
Sherrie conducts workshops at the LA Center of Photography where she is also on the board, and participates in the Palm Springs Photo Festival as a juror and a portfolio reviewer in both NY and LA, and leads the PR team for the annual Lucie Awards since their inceptions. Sherrie graduated with honors from UCLA's fine art department with a degree in Art and Photography, has returned to her alma mater as a requested speaker in various classes and has participated in alumni mentoring events. She is a member of the Publicists of the International Cinematographers Guild of America.
Sherrie is entranced by that magic moment at every shoot when all of the creative elements align. Her personal work is inspired by the interplay of light, sky and water, hence her series "Water+Sky." "Whether I craft the images myself, or I shine a bright light on the creative brilliance of others, there is nothing better than being mutually productive in the quest for self-expression."
UPDATE: Photographer NO response - NO NEW UPDATES: APRIL 2014 - APRIL 2017
Women In Photography International Charter Member



Sherrie Berger
Los Angeles, CA 90034
info@sherrieberger.com
www.sherrieberger.com
©Copyright for all images remains the property of exhibited photographer, and promotional use for Women In Photography International. All inquiries regarding use of and purchasing image use rights must be directed to the photographer.
File GALLERY & BIO complete August 30, 2014
s-8/30
UPDATE: Photographer NO response - NO NEW UPDATES: APRIL 2014 - APRIL 2017
UPDATE FINAL: May 2017 website content 1999-2017

womeninphotography.org file transfer to the Beinecke.
All organization files, computer, external hard drive, printed materials, photographs,
DVDs, books, competitions files and onsite installation art work