CHARTER MEMBER GALLERY
BEINECKE LIBRARY / YALE / COLLECTION

EXHIBITOR LIST


DAWN HOPE STEVENS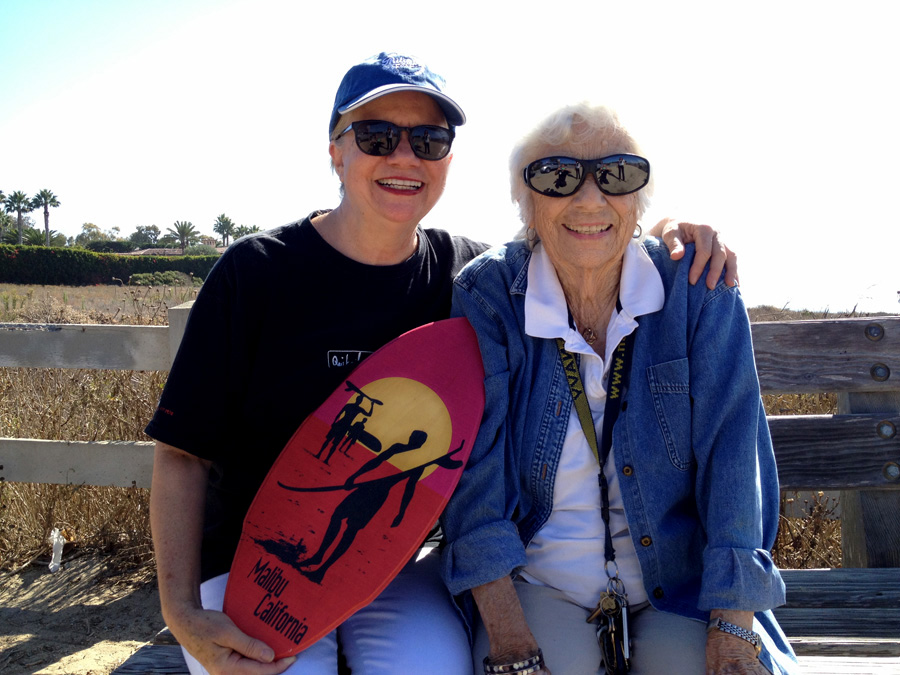 Dawn & Mom waiting for a bigger wave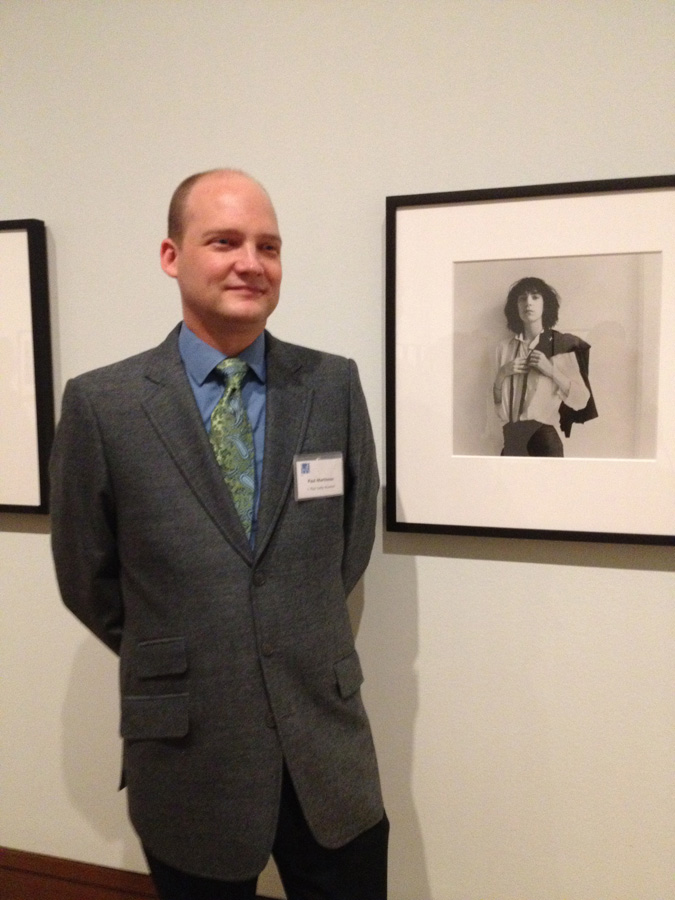 Paul Martineau & Robert Mapplethorpe's photo of Patti Smith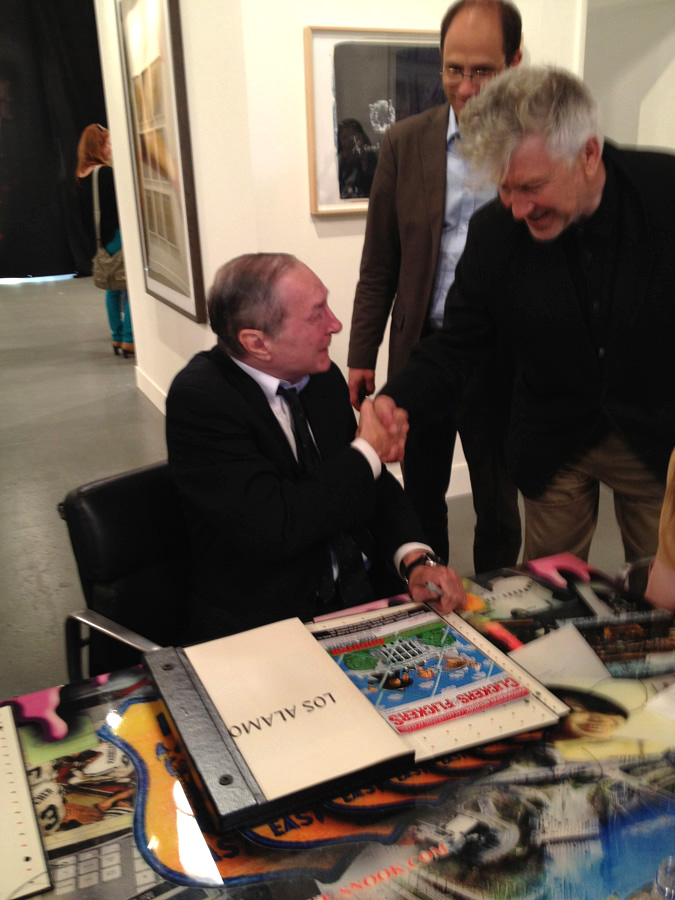 William Eggleston, David Lynch & Julien Frydman, Paris Photo L.A. 2013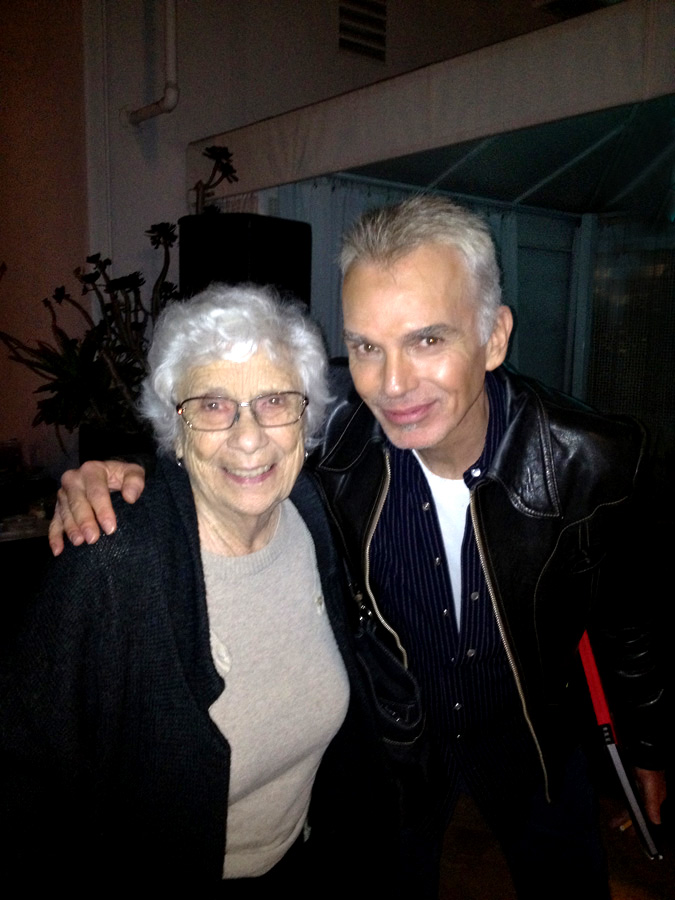 Malibu Mom & Billy Bob Thornton at "Under The Influence" exhibit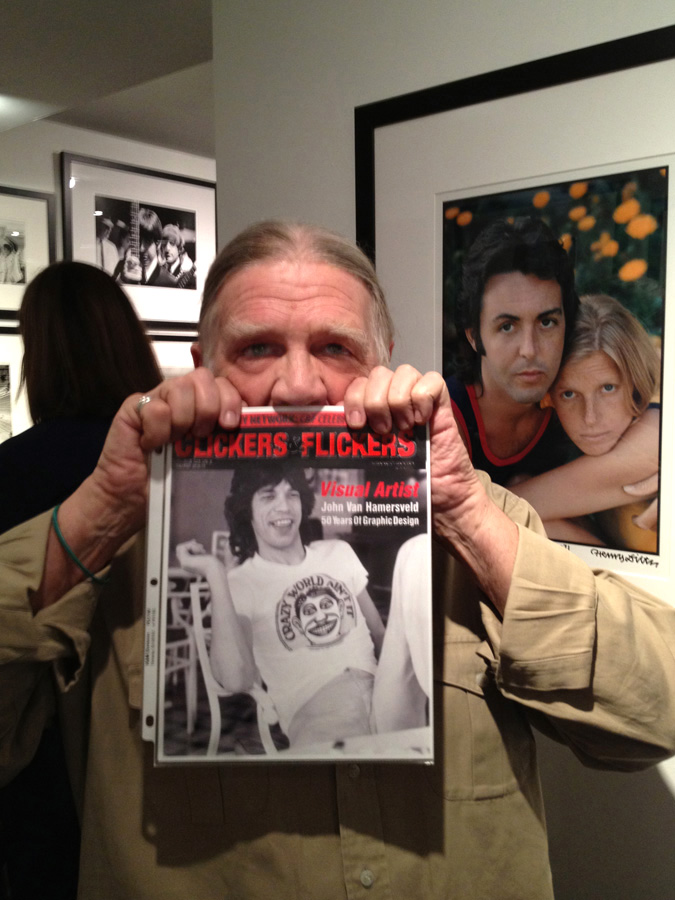 Henry Diltz with his photograph of Linda & Paul McCartney at Morrison Hotel Gallery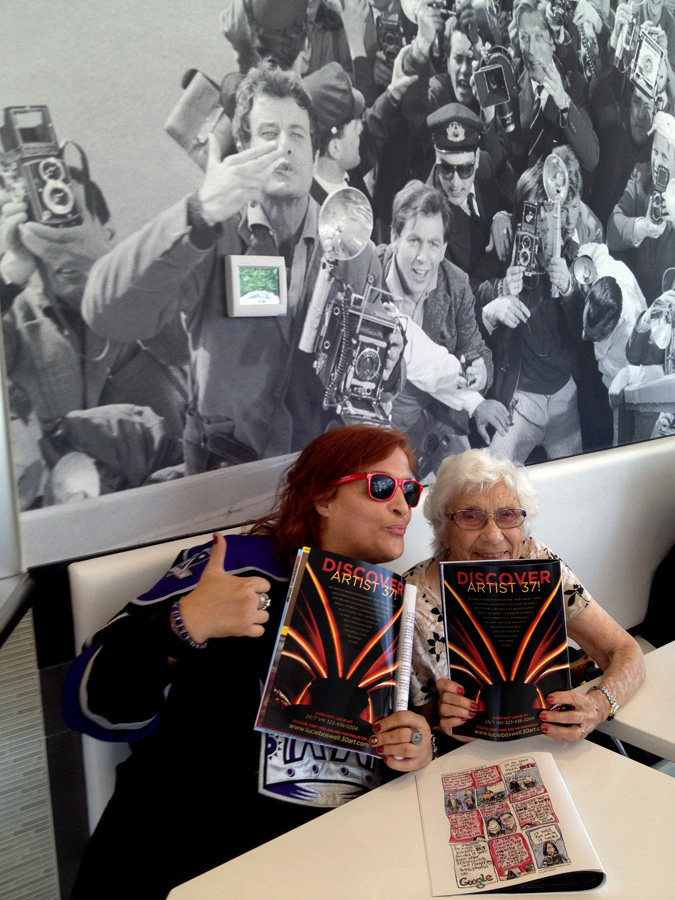 Lucie Boswell, Malibu Mom & Lydia Velarde's journal page (not meeting BONO) at Astro Burger on my birthday.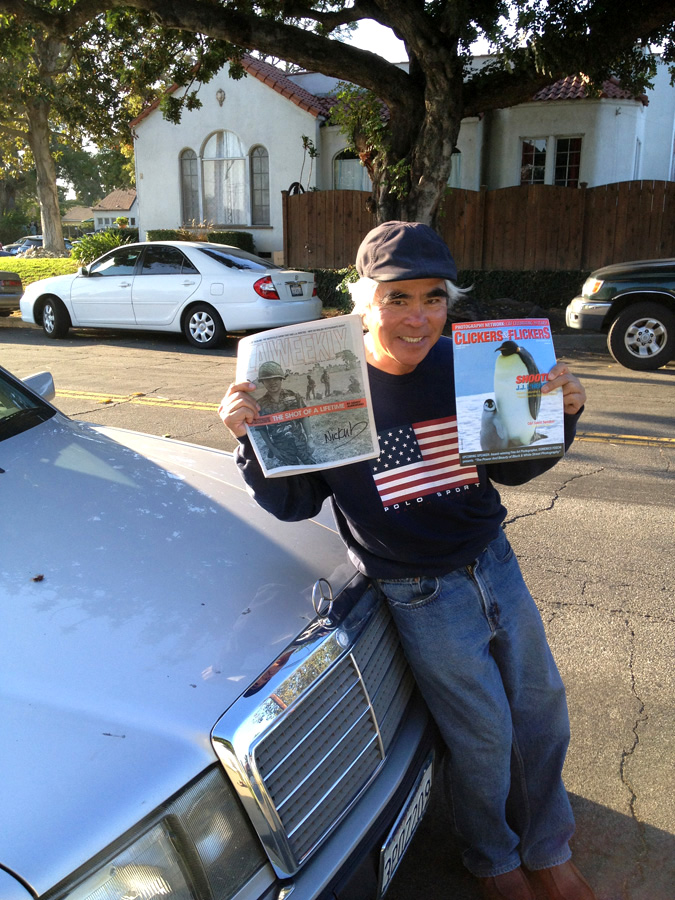 Nick Ut on the cover of the LA Weekly & "The Shot of a Lifetime"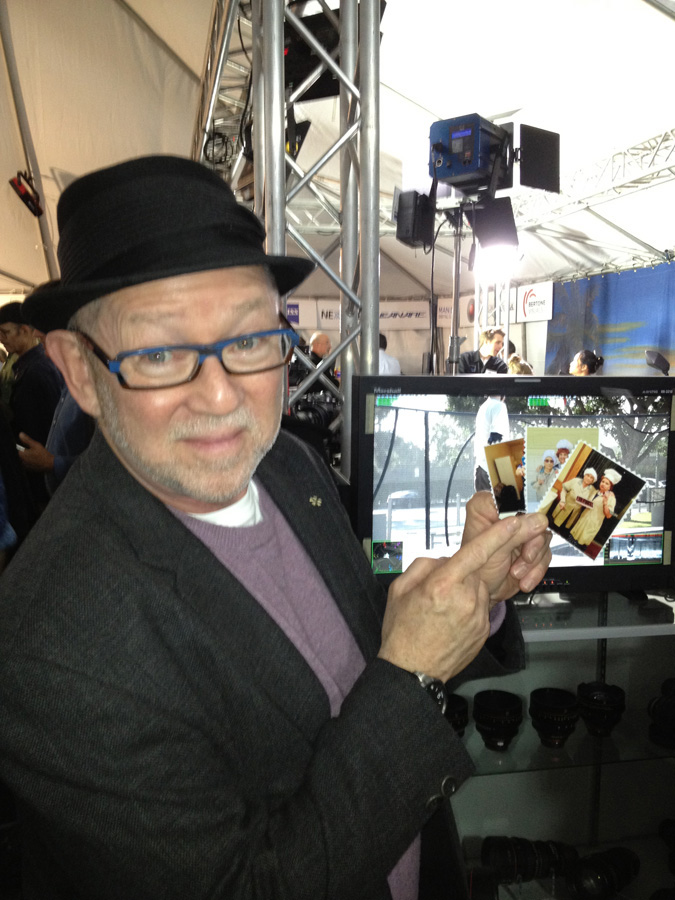 Steven Poster - President of International Cinematographers Guild Local 600;
Freelance Director of Photography; asks to keep my business cards.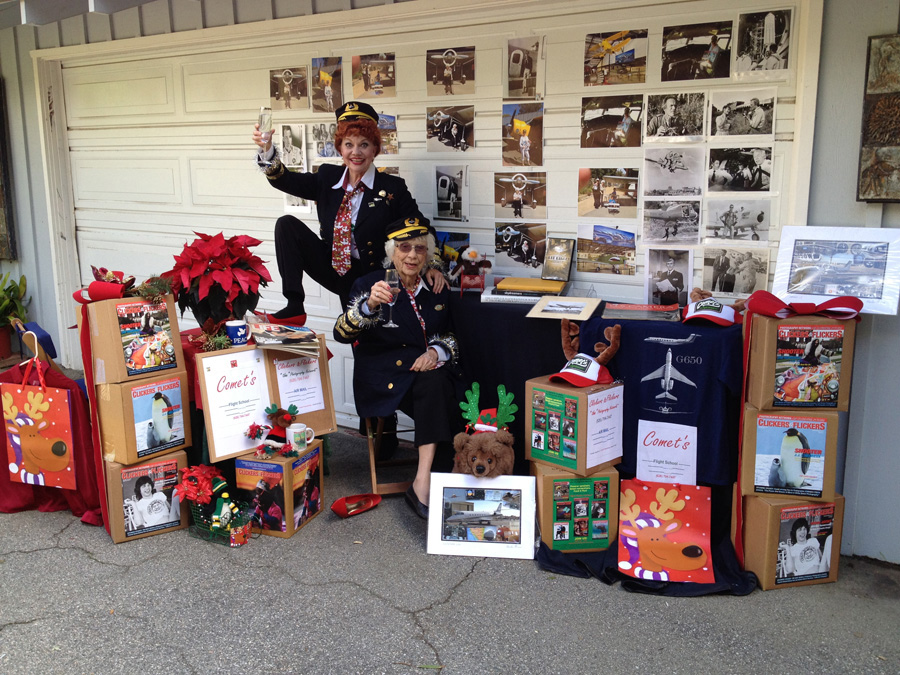 Lucy & Ethel - Founders of "Comet's Flight School" - XMAS 2014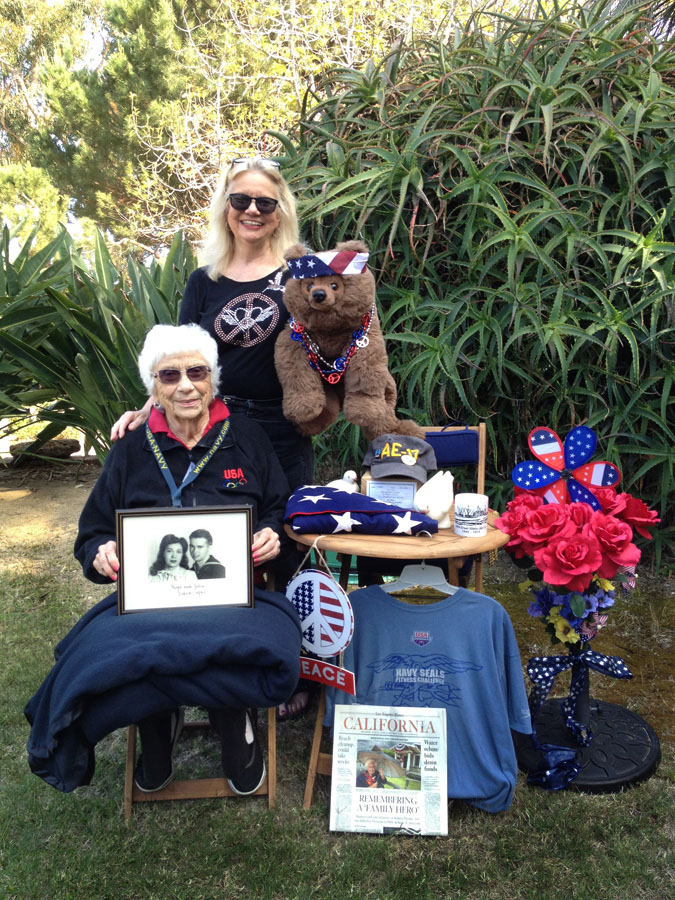 Mom, Dawn & Dad on Memorial Day, 2015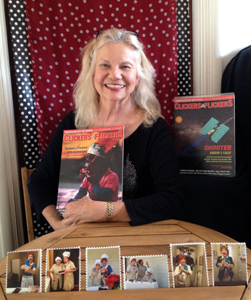 DAWN HOPE STEVENS

Dawn Hope Stevens is a freelance photographer, creative entrepreneur, television producer/host, magazine publisher, and president/founder of an innovative photography network organization ~ Clickers & Flickers Photography Network www.ClickersAndFlickers.com (1985-present). Clickers & Flickers is a dynamic group of talented and spirited individuals, who run the gamut from students with their first 35mm or digital camera to commercial photographers and cinematographers, museum curators, gallery owners, camera store owners, along with Pulitzer Prize winners ~ all with a passion for photography.

Stevens was a producer and host of (18) local cable access television shows. She provided the general public an opportunity to see local photographers and learn about their work through her informative interviews.

Stevens has exhibited her photographs of blues musicians in solo shows : "Thoroughly Blues" at The Coffee Gallery Backstage, Pasadena; "Following the Chitlin Circuit" at the Great Western Bank, Westwood; Cobalt Cantina, Silver Lake; and at Toi Art, Hollywood. Her work has been included in group exhibitions: City of Los Angeles show at Barnsdall; LA Photoworks Gallery; The Canon Gallery, Beverly Hills; and included in a portfolio presented to the late Linda McCartney by WIPI. Stevens' photo credits include: album cover of Harmonica Fats & Bernie Pearl, book cover with Blind Joe Hill, work in Living Blues magazine, Long Beach Blues Festival Programs, and in private collections.

For the past 29 years, Stevens has organized and hosted C&F's monthly photo-networking dinners with honored guest speakers, including Pulitzer Prize winner Nick Ut (whose horrific photograph June 8, 1972 "Napalm Girl" of a naked little girl running down the street toward his camera covered with napalm in Vietnam helped end the war); fashion photographer Melvin Sokolsky; actor & photographer Leonard Nimoy; photojournalist Steve Schapiro; architectural photographer Julius Shulman; the "Blue-Eyed Indian" from Laguna Pueblo photographer, Lee Marmon; Sports & Senior Official NBA photographer Andrew Bernstein; current President of Local 600 (Cinematographers Guild) Steven Poster; Jazz Photographer Herman Leonard; Rock 'n Roll photographer Henry Diltz; National Geographic photographer, Gerd Ludwig; Producer & Screenwriter of many James Bond films and Photography Collector, Michael G. Wilson; Former Director of Warner Bros. Photo Lab, Greg Dyro; Curator of Photography, Santa Barbara Museum of Art, Karen Sinsheimer; women photographers: Jean Ferro, (November 1989 & September 1994); Elizabeth Carmel (October 2006); Julia Dean (March 1998); Amy Kawadler (November 1997); Bobbi Lane (October 1998); Elizabeth Shatner (February 2007); E.F. Kitchen (August 2002 & October 2010); Carol Henry (March 2012); Kim Gottlieb-Walker (July 2011 & October 2014); J.J. L'Heureux (August 2014); Beverly Houwing (November 2014); Amelia Davis (January 2015);and many others. Never to be forgotten... Eugene F. Lally, the inventor of digital photography who worked with NASA on the Apollo mission in 1961. He invented the "mosaic element" which is now called the "pixel".

ARTIST STATEMENT:

I am so humbled and thankful to the late Eugene Lally (1934-2014) a Science Rock Star for his kind words of encouragement and for calling me the "Connector of the DOTS":

"Thank you again for inviting me to speak at your recent meeting. The audience was as good as it gets. They were so excited about the material I stayed with them till well after midnight. Their enthusiasm was contagious. They also appreciated my latest spacecraft design where I use a digital focal plane on the Exoplanet Explorer Spacecraft's telescope to investigate exoplanet atmospheres. Radio astronomy and SETI have been looking for life for 50 years with no result. The new spacecraft would receive useful data immediately when in orbit to determine if any life-forms may be present on exoplanets. We will be using digital photography soon to explore our galaxy in the optical domain for life from orbit. This shows how far digital photography has gone in 50 years. Thank you again and keep up your wonderful work for us photographers. You are the gal who connects the dots for us that most don't even see. We appreciate your hard work to help our cause. Let's hear it for Clickers and Flickers". ~ Eugene F. Lally (American Scientist-Photographer, Inventor of Digital Photography, 1961)

I also thank my parents for being supportive of Clickers & Flickers from day one and it is now coming up on 30 years. My late father taught biology, zoology, anatomy & art. Photography was one of his many passions and he always had a darkroom to process and print his own work.

My mother Hope Stevens is 92 years young and for the last 8 years I have been her "caretaker" and she has been my "personal assistant" with Clickers & Flickers. Everyone loves Malibu Mom. For the past four Clickers & Flickers' Halloween photo-networking dinners, I have dressed up as the "Connector of the DOTS" - looking like Lucy in a dotted dress and being a good sport Mom is dressed as Ethel.

My love of People, Photographers, and Malibu Mom are the subject of recent iPhone photography.

UPDATE - JUNE 2015 - APRIL 2017

CLICKERS & FLICKERS EVENTS and MAGAZINE:
2015

July 29, 2015 - C&F honored guest speaker, PATRICIA LANZA, Director of Talent and Content, The Annenberg Space for Photography Los Angeles, presented "The Russian Circus: Behind the Scenes of One of the World's Greatest Circus's" at Clickers & Flicker's photo-networking dinner. Patricia Lanza began her career at the National Geographic Society first as a photo researcher, than as a photography editor, followed by eight years as a contract photographer where she had over 700 pictures published. Assignments have taken her to 48 countries for a variety of national and international clients and publications.

August 25, 2015 - C&F honored guest speaker, JEFF WIDENER, an American photojournalist best known for his now famous image of a lone man confronting a column of tanks during the June 1989 Tiananmen Square uprising made him a nominated finalist for the 1990 Pulitzer Prize. Jeff presented "TAKING PICTURES during times of War, Peace & Protests" at C&F's photo-networking dinner.

September 30, 2015 - C&F honored guest speaker, award-winning Nature Photographer, CHEYNE WALLS presented "Falling in Love with the Diverse Landscapes of the World" at C&F's photo-networking dinner. Other nature photographers & past C&F guest speakers BEVERLY HOWING and J.J. L'HEUREUX were both in attendance and showing their stunning photography during the Members' Digital Slideshow.

October 27, 2015 - C&F honored guest speaker, Photographer & Songwriter/Author, PAUL ZOLLO, presented "Photographing Humankind Through an Angeleno Window" at C&F's Halloween photo-dinner. He also played guitar and sang with other talented musicians including Smokey Miles, Diana Govasari, Sebastian Sage. This was C&F's 5th year of participating in the Daniel Pearl World Music Days, honoring the late Wall Street Journalist/violinist Daniel Pearl with a combination of Photography, Music & Costumes.

November 18, 2015 - C&F presented "THE POWER OF THE IMAGE" with two greats at C&F photo-networking dinner: (1) NICK UT, (Associated Press Photographer & Pulitzer-Prize winner for Napalm Girl in Vietnam) presented "FROM HELL TO HOLLYWOOD"; and (2) DICK GUTTMAN, Hollywood Publicist for over 60 years, shared stories from his book "Starflacker: Inside the Golden Age of Hollywood" recounting working with the biggest names in film and the function of great photography in the creation of legendary star careers.

2016

March 30, 2016 - C&F honored guest speaker, Nature & Outdoor Photographer/Author, DAVE WYMAN presented images and stories from his travels and from his book, "Fearless Photographer: Nature" at C&F's photo dinner. Dave also discussed how he was chosen to author the book and the effort it took over the course five years to bring it to completion.

April 26, 2016 - C&F honored guest speaker, Los Angeles Times Media Group, Staff Photographer, RAUL ROA, presented "NEWS, NATURE & ASTROPHOTOGRAPHY - Using All Your Tools To Get The Shot " at C&F's photo dinner. He focused on the new age of photojournalism for print and the ever-exploding social media.

May 25, 2016 - C&F honored guest speaker, DAVE BANKS, a three-time Emmy-winning Photojournalist & International Documentarian, presented "Cue The Camels" (the name of Dave's book with a foreword by Jay Leno) at C&F's photo dinner, sharing some of his adventures whilst in pursuit of the coveted 'money shot'.

June 28, 2016 - C&F honored guest speaker, STEVE DIET GOEDDE, Fine Art Erotic Photographer-Author presented a slideshow Q&A "New Images, New Directions of Erotic Photographer Steve Diet Goedde" showing work from his new 25-year retrospective book "ARRANGEMENTS" Volume III" and his recent explorations with alternative processes such as emulsion transfers at C&F's photo networking dinner.

C&F Members' Only Special Event - July 9, 2016 - PAUL MARTINEAU, Associate Curator, Department of Photographs, J. Paul Getty Museum gave a private tour with comments of the exhibitions "Robert Mapplethorpe: The Perfect Medium" and "The Thrill of the Chase: The Wagstaff Collection" at The J. Paul Getty Museum.

July 27, 2016 - C&F honored guest speaker, Aerial Aviation & Aerospace Photographer, CHAD SLATTERY, presented "Dolly in the Sky &Things with Wings" at C&F's photo-networking dinner. Chad touched on the challenges and rewards of specialization. Throughout the talk he discussed lighting techniques, the importance of Photoshop, the joy of perspective control lenses, the role of failure, what's private about private jets, what he loves about the LAPD's new flashlight, and the amazing world of air-to-air photography.

August 30, 2016 - C&F honored guest speaker, ED FREEMAN, Fine Art Photographer & Musician, presented "How to Photograph Twenty-Five Gorgeous, Naked People Underwater at the Same Time" at Clickers & Flickers' photo-networking dinner.
After college, Ed Freeman worked as a performer and studio musician on dozens of pop and jazz records. arranging Carly Simon's debut album and producing Don McLean's iconic "American Pie." Highlights of Ed's music career include working as a road manager on the last Beatles' tour. Ed is seen being interviewed in the 2016 documentary award-winning motion picture film "The Beatles: Eight Days a Week - The Touring Years", produced & directed by Ron Howard. This film won for Best Music Film at the 59th annual Grammy Awards this year.

September 28, 2016 - C&F honored guest speaker, DAVID DAVIS, Sports Journalist & Author presented "One Golden Moment" from his book "One Golden Moment: The 1984 Olympics Through the Photographic Lens of the Los Angeles Herald Examiner (published by Photo Friends of the Downtown Los Angeles Public Library, 2016) at C&F's photo-networking dinner.

C&F Members' Only Special Event - October 1, 2016 - Fine Art Photographer & Writer, PAT YORK graciously agreed to give a limited number of C&F members a tour with comments of her new exhibition Worth A Thousand Words: Portraits of Artists and Writers, exhibited at the West Hollywood Library.

October 25, 2016 - C&F honored guest speakers & Collaborators C. HUNTER JOHNSON, musician/composer & J.J. L'HEUREUX, renowned Painter, Photographer, Adventurer & Naturalist, presented "Penguins to Polar Bears" with music videos & stills at C&F's Halloween photo-networking dinner. This was C&F's 6th Year of participating in the Daniel Pearl World Music Festival, honoring the late Wall Street Journalist & trained violinist, Daniel Pearl. Halloween costumes were encouraged and added fun.

November 16, 2016 - C&F honored guest speaker, GREG DYRO, Fine Art Photographer & Photography Instructor, presents "MOBILE PHOTOGRAPHY: For Better or For Worse? at Clickers & Flickers' photo-networking dinner.

2017

March 29, 2017 - C&F honored guest speaker, MARK EDWARD HARRIS, Award-Winning Travel Photographer & Author presented "Mark Edward Harris; The Fine Art of Travel Photography" at C&F's Special Photo-Networking Dinner, honoring Associated Press & Pulitzer Prize winning photojouralist, NICK UT who retired after 51 years at Associated Press on this exact day, which also Nicky's birthday! We celebrated his special day & stellar career. Nick's June 8, 1972 Vietnam war image "Napalm Girl" is one of the most celebrated iconic images of the 20th Century.

May 31, 2017 - Returning for the 3rd time as C&F guest speaker, HENRY DILTZ , Musician, Rock & Roll Photographer & Co-Founder of Morrison Hotel Galleries, presents "I SHOT My Friends: Rock & Roll Photography" at C&F's Photo-Networking Dinner. Henry Diltz never set out to take some of the most iconic photos of our era, it just happened.

Fresh from a globe-trotting childhood, he attended colleges in Munich, West Point, then Honolulu, and later became known as a musician and founding member of the Modern Folk Quartet. This led to his many friendships with recording artists of the California rock community in the 60s and 70s. Immersed in this world he accidentally discovered a passion for photography, which turned into obsession and occupation.

The list of album covers and artists Henry Diltz shot include names like The Doors, The Eagles, Crosby Stills Nash & Young, Jackson Browne, America, Steppenwolf, James Taylor and Mama Cass. He was the official photographer at the 3 day, (Aug. 15-17, 1969) Woodstock and Monterey (1967) festivals, and his work has appeared in The New York Times, The LA Times, Life, People, Rolling Stone, High Times and Billboard.

June 27, 2017 - Twice named "World's Greatest Landscape Photographer" by the Smithsonian Institution, C&F honored guest speaker TIMOTHY WOLCOTT will present "A True Modern Master of Landscape Photography" at C&F Photo-Networking Dinner. Timothy Wolcott has traveled more than 500,000 miles to create amazing and stunning photographs. In his early years, he spent much of his time with many of the great masters. His grandfather, Alexander S. Wolcott, was a dentist by trade and machinist, and credited with being the inventor of the first camera. He was the first American to secure a patent in the field of photography and open a portrait studio.

Timothy Wolcott's work has exhibited alongside Ansel Adams, The Weston's and Eliot Porter. His work has been exhibited in more than 23 countries and many museums, including being showcase at the Smithsonian Institution. To achieve his vision and high standards, his photographs are printed using his own proprietary, 14 layer pigment printing process. This printing process is considered by many in the trade publication industry to be the finest printing process of our time. It uses no chemicals, is free of glass, eliminates the need for protective glazing and has a 200 year archival display life. He has been called "The Da Vinci of Our Time" by Calumet Photographic Company.

October 24, 2017 - Honored Guest Speaker PENNY WOLIN will present "Portraiture as Facade" at Clickers & Flickers Halloween photo-networking dinner. Wolin will give a visual lecture from her varied career as a documentary and editorial portrait photographer. She will discuss her magazine assignments with Playboy and Condé Nast Traveler, and her most recently published documentary book and Kickstarter funded, Descendants of Light: American Photographers of Jewish Ancestry. This will be C&F's 7th year of participating in the Daniel Pearl World Music Days with Photography, Music & Halloween Costumes.

I love "connecting the DOTS"... and these are just some of C&F's Very Special Dots ("VSD"). C&F gratefully acknowledges our Advertisers, Angels, Backers & Believers and supporters: Hedy & Samy Kamienowicz (Samy's Camera); Andrew Binder (Philippe -The Original, The Home of the French Dip Sandwich); Lucie Boswell (Artist 37!); Henry Diltz (Morrison Hotel Gallery); Joan Dooley (Armory Center for the Arts); Barry Balin (Barry O. Balin Historical Archives); Greg Dyro (C&F webmaster); Silvio Bello (Silvio's Photoworks); Suzanne Palermo (Tamron); Garen Shahinian (PMX Printing); Malibu Mom (a/k/a "Another Mother for PEACE"), Nick Ut, Ken Seals, Phil Condit, Rodney Nicholls, Jean Ferro (PhotoArtist and President of Women in Photography International), J.J. L'Heureux, Ken Hackman, Raul Roa, Lee Varis, Jaidi Ruiz, & Maria Newman & Scott Hosfeld (Malibu Friends of Music), and the late Eugene F. Lally. These friends & businesses have been supportive of Clickers & Flickers' 30+ years. Friendships & relationships are what makes each of us SHINE in our own LIGHT.


Women In Photography International Charter Member


Dawn Hope Stevens
Founder of Clickers & Flickers (founded 1985)
Malibu & Pasadena, California
USA
www.ClickersAndFlickers.com


©Copyright for all images remains the property of exhibited photographer, and promotional use for Women In Photography International. All inquiries regarding use of and purchasing image use rights must be directed to the photographer.

File: GALLERY & BIO -December 26, 2014
UPDATE: 6/3/2015 Bio & portfolio photos
File: Updated: 6/10/2015, Bio
UPDATE, photographer response - UPDATES: JUNE 2015 - APRIL 2017


UPDATE FINAL May 2017 COMPLETE website 1999-2017
womeninphotography.org file transfer to the Beinecke.
All organization files, computer, external hard drive, printed materials, photographs,
DVDs, books, competitions files and onsite installation art work

File Updated: 6/15/2015, added magazine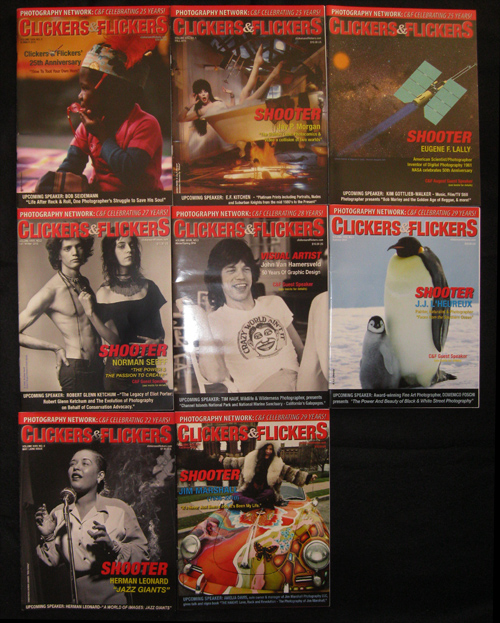 Dawn Hope Stevens founder / Editor Clickers & Flickers - magazines sent to the Beinecke
Selection of C&F Magazines by Photographer/Guest Speaker:

Toot Your Own Horn, by Dawn Hope Stevens (C&F's 25th Anniversary issue, summer 2010)

Jay P. Morgan, The Slanted Lens: Photocomics & Video a collision of two worlds"
Elvira, by J. P. Morgan

Eugene F. Lally's illustration
"American Scientist / Photographer inventor of Digital photography 1961 -NASA Celebrates 50th Anniversary"
Norman Seeff "The Power and the Passion to Create"
Robert Mapplethorpe & Patti Smith, by Norman Seeff
John Van Hamersfeld's, "Visual Artist - 50 years of Graphic Design"
logo "Crazy World Ain't It" on Mick Jagger

J.J. L'Heureux, Painter, Naturalist & Photographer, "Faces from the Southern Ocean"
Penquins by J.J. L'Heureux

Herman Leonard, "Jazz Giants" Billy Holiday

Amelia Davis - "It's Never Just Been a Job, It'a Been My Life" (sole owner & manager of Jim Marshall Photography), Janis Joplin, by Jim Marshall (1936-2010).