CHARTER ARCHIVE YALE SUBMISSION
EXHIBITOR LIST


MARIANA BARTOLOMEO




"Tendrils" (from my documentary "The Swan and the Arrow")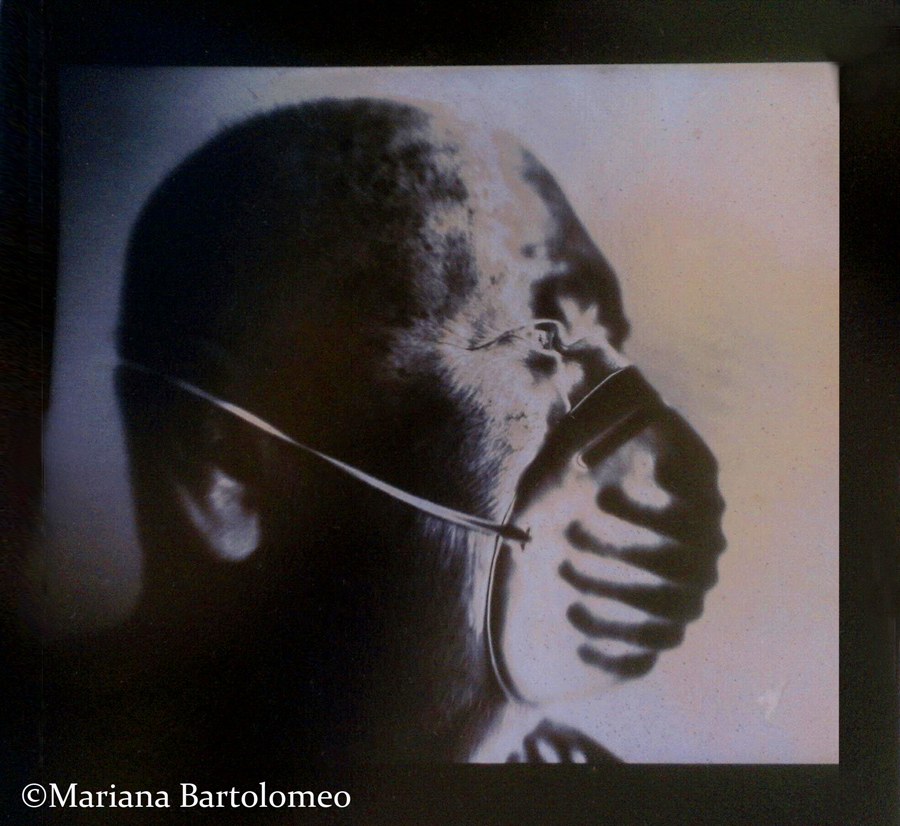 "Don Juan # 22" (from my documentary "The Swan and the Arrow")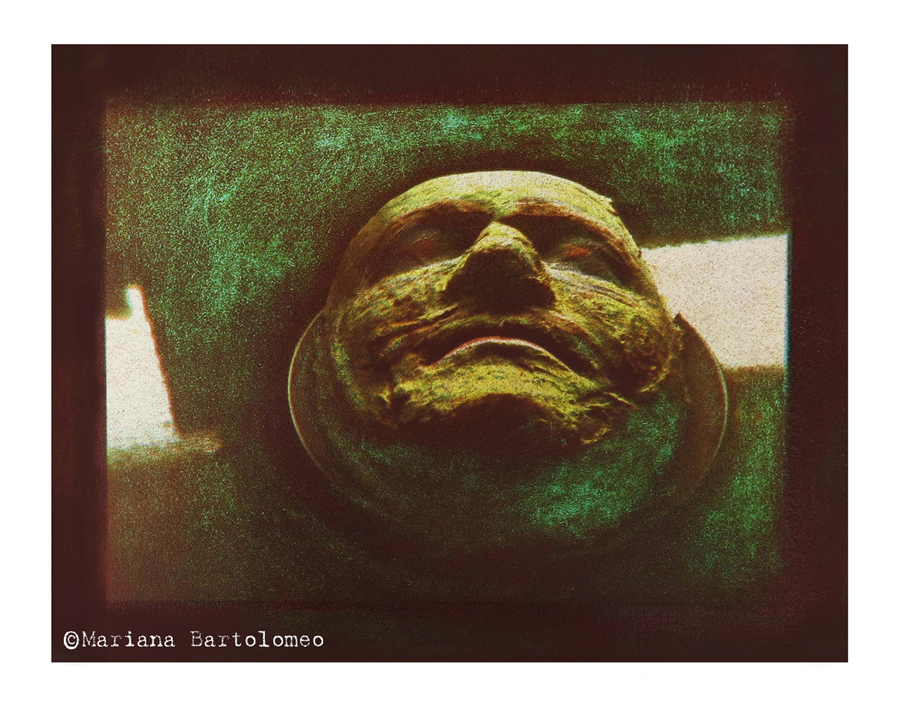 "Su Último sueño" (from my documentary "The Swan and the Arrow")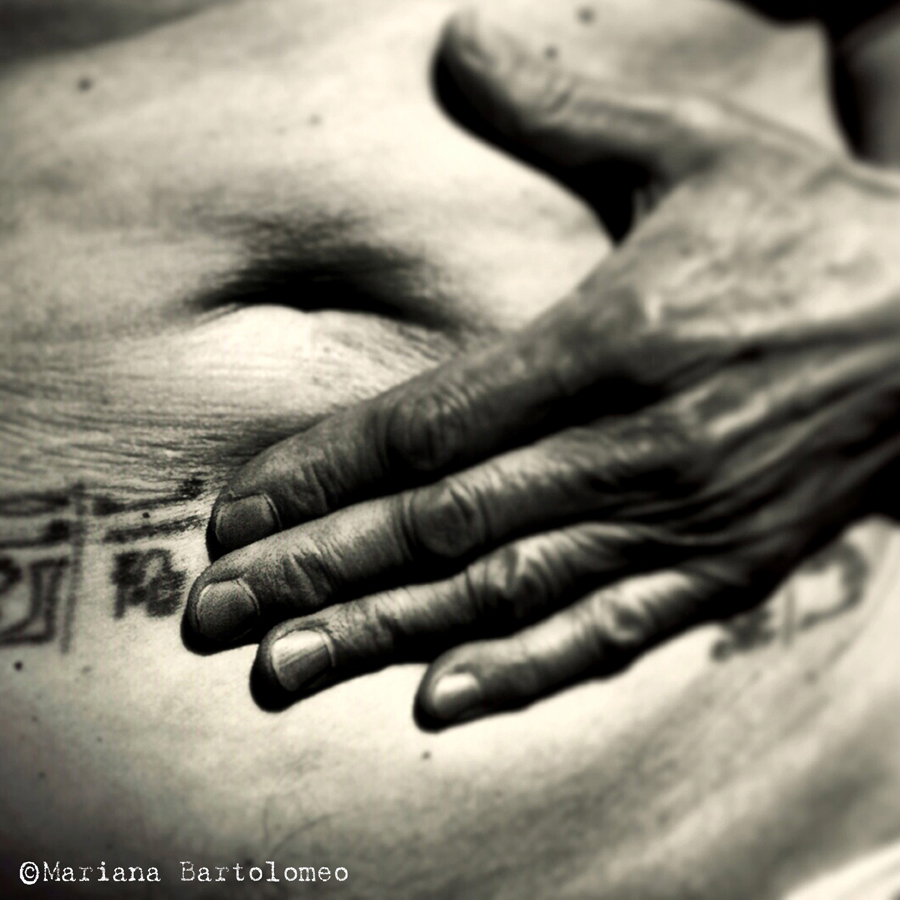 "Hand Holds The Belly" (from my narrative documentary "Widow's Work")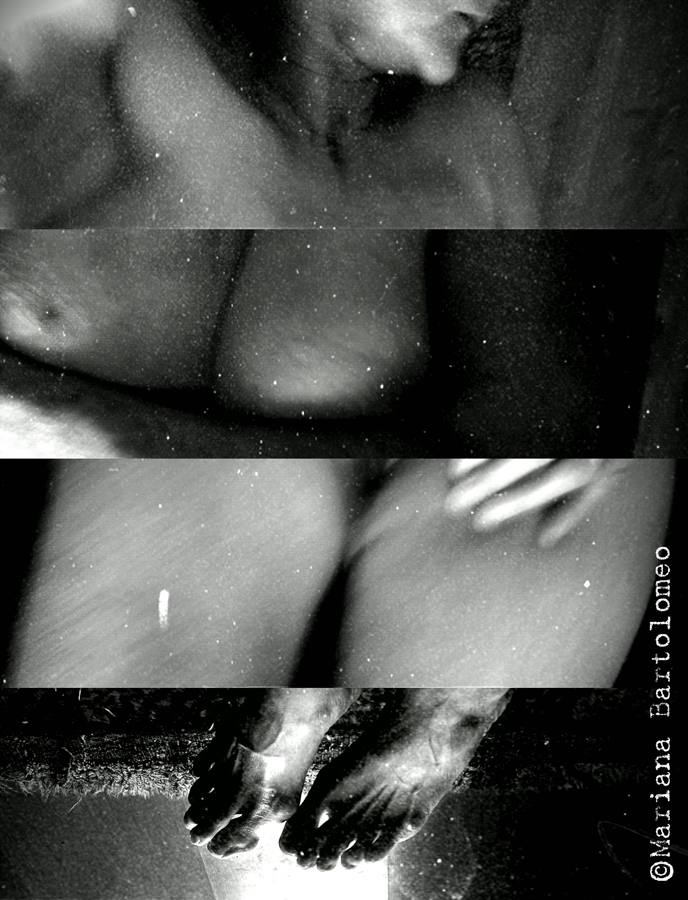 "Long Sleep" (from my narrative documentary "Widow's Work")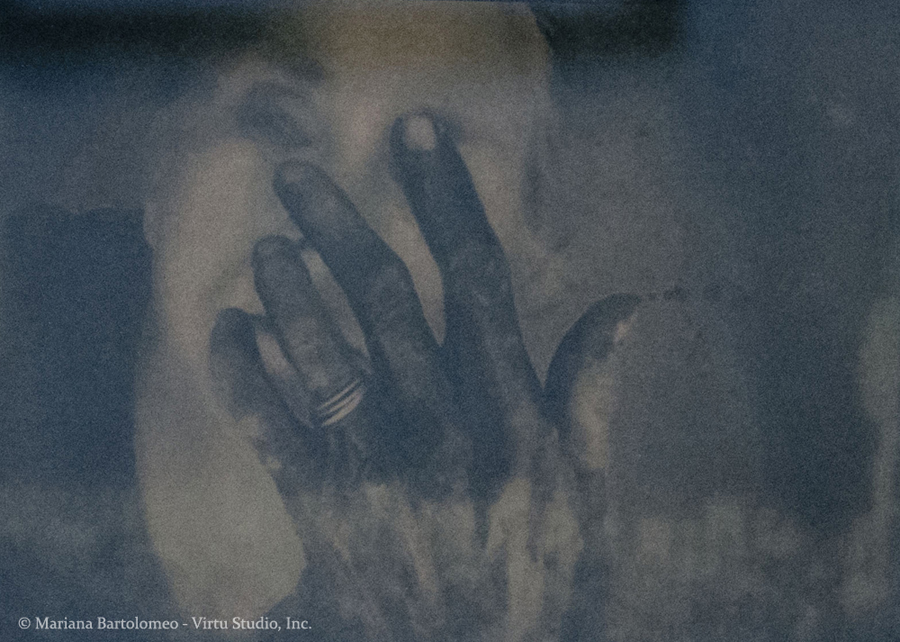 "Féin-Portráid"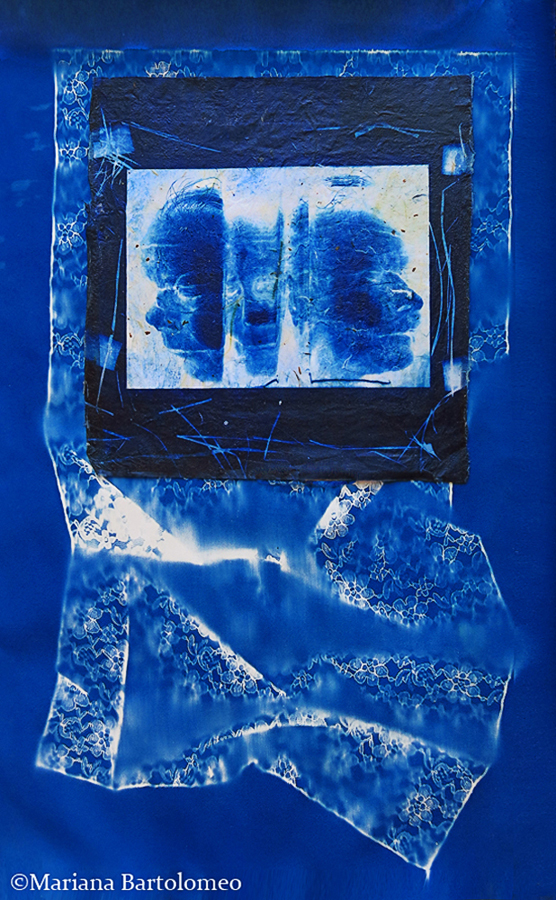 "Il Mantilla di Santa Lucia" (from my series "The Saint Lucy Suite")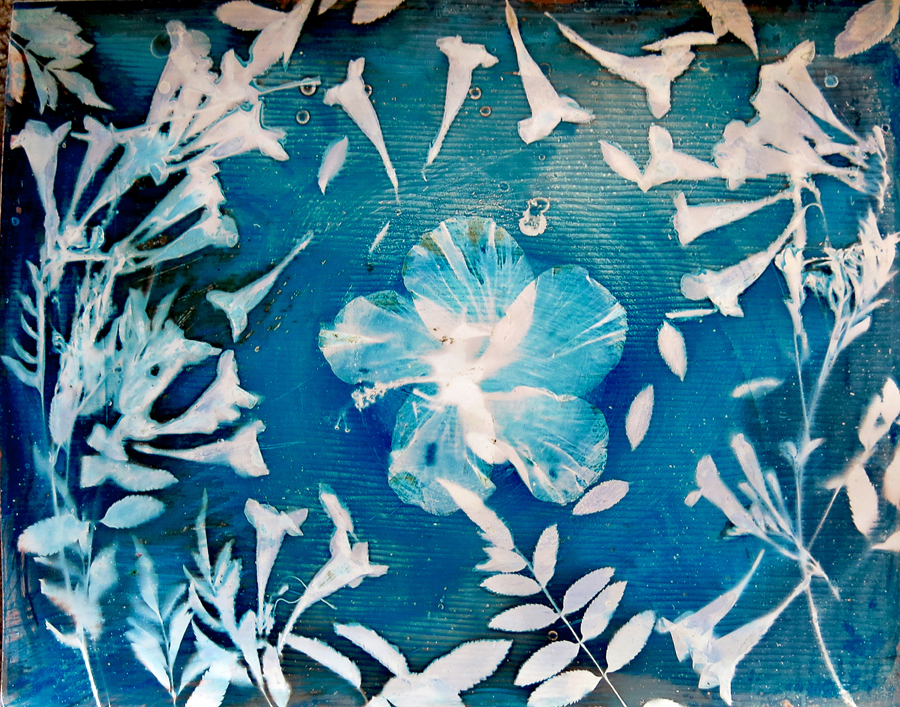 "Ode to Anna Adkins"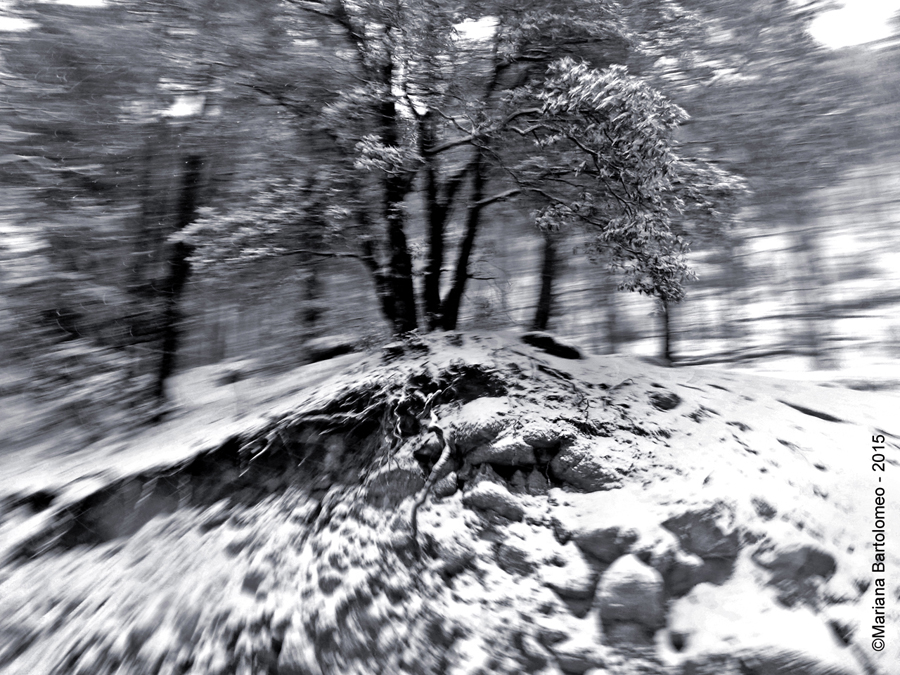 "Day 5 - Blizzard at Mount Graham"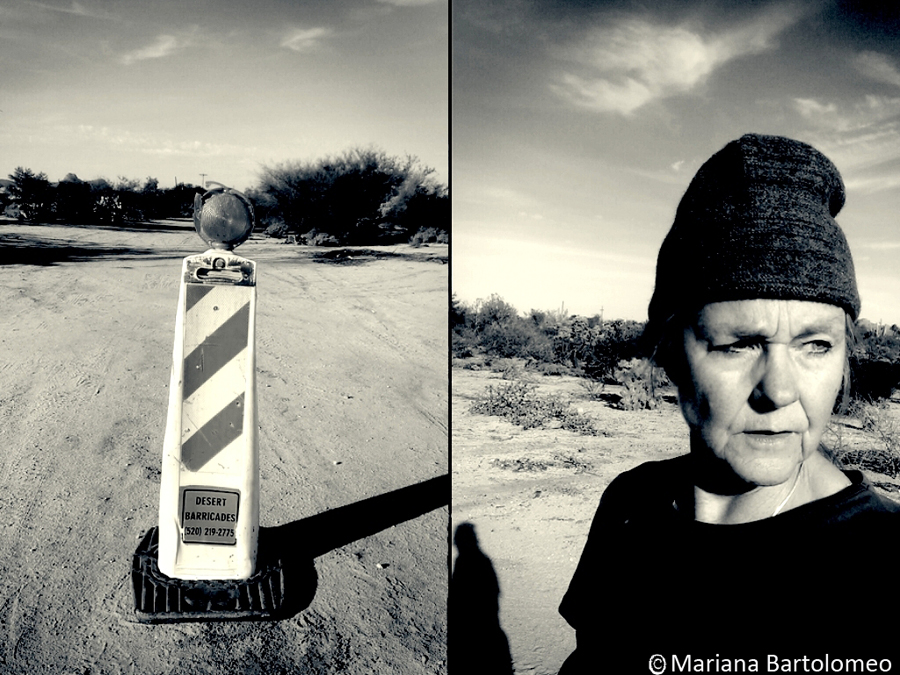 "Encounter in the Desert " (from my narrative documentary "On the Edge of Pima County")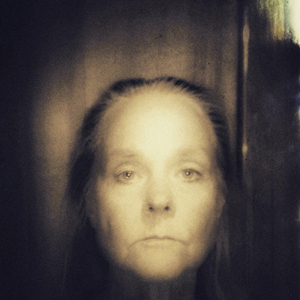 MARIANA BARTOLOMEO

I have been a professional artist for 40 years. I work across mediums depending on the subject matter including: Photography (Alternative Methods, Analogue Film, Darkroom Processes, and Digital); printmaking, installation, hand-made books, writing and poetry. I spent 15 years teaching in university settings, am a published author, and proprietress of Virtu Studio, Inc. and Thunderhead Press. I exhibit my work internationally. Private collections include parties in the USA, Canada, Mexico, Ireland, Taiwan, the Cathedral Foundation, the Beijing Natural Cultural Center and the Center for Fine Art Photography.

In my artwork my primary focus is on capturing the emotive and psychological moment. I am interested in using images and words to reconstruct memories, and in the creation of contemplative metaphors that reflect interior life and thought. In that regard, my artwork is a searching documentary, whether a single piece, works in series or as an installation. My work is a depth exploration; a means of grasping and expressing the uncanny mysteries of interior life in contrast to the stark wonders of the external world. In my artwork I fathom to ask, "what is it like to witness a deeper sense of knowing?"

Current Projects:
Narrative Documentary: "The Swan and the Arrow" a photographic documentary and a jointly recorded story spanning 18 months, during which time my husband, John, a Vietnam Era veteran, was diagnosed with Stage IV, terminal cancer - lymphoma. This was a period of intense intimacy for us. I was his caretaker 24 hours a day/7 days a week. But, he insisted that I record the entire period in total detail. He wanted me to photograph everything I saw from his own illness to all the minutia of medical equipment and environs. As well, when he was no longer able to journal on his own, I wrote his verbal perceptions for him and audio/video-taped dozens of moments where he spoke about his thoughts and feelings. In addition, we worked at developing haiku poetry that seemed to add another level of meaning to my photographs.

"Widow's Work"
I unconsciously began the journey of "becoming a widow" that took place about midway through our the last year of our earthly, spousal life together; the last several months of my husband's physical life and his intense and traumatic medical care. As an artist. a wife and a woman facing an impending, life altering loss I can only express mySelf through metaphor. This work is a collection of alternative processed images and stream of consciousness text that reflects memories and mystical experiences after John died as well as my four year pilgrimage afterwards.

"The Edge of Pima County" is a photo-documentary that draws on the idea and process of "pilgrimage" across the local, high desert environment of rural Tucson and south towards the border with Mexico.

ACADEMICS:
1970 -- Foreign Student Study League for Fine Arts - Florence, Italy
1971 -- Kansas City Art Institute - Kansas City, Missouri
1976 -- Bachelor of Science - Rockhurst Jesuit University, Kansas City, Missouri
1979 -- Master of Science - University of Kansas, Lawrence, Kansas
1985 -- Master of Fine Arts (Printmaking, Sculpture, Art History) - University of Kansas, Lawrence, Kansas
1997 -- Doctor of Philosophy (Archetypal Psychology) - Fielding University, Santa Barbara, California

APPRENTICESHIPS & MASTER WORKSHOPS:
2014 - Christina Z. Anderson Workshop: Chromoskedasic Sabbatier, Mordancage, Chemigrams
Art Intersection Gallery: Handmade Printing Out Paper, By Sigfried Rempel
Art Instersection: Hand-Built Pinhole Camera by James Hajicek
Lightbox Gallery National Symposium - Portland , Oregon
2013 - Photographer's Formulary,Gum Bichromate with Christina Z. Anderson
Art Intersection Gallery: Daguerreotype: by Jerry Spagnoli
1982 -- University of Kansas, Hot Glass Master Workshop: Dale Chihuly
1983 -- Genestra Press: Master Book Artist Linda Samson-Talleur - Book Arts & Letterpress
1984/5 -- Holiseventh Press: Master Printer John Talleur - Presswork
1985 -- University of Kansas Shop Master - Fine Furniture
1983/6 -- Univerity of Iowa, Master Printmaker's Symposium

SCHOLASTIC AWARDS:
1996 - Reichman Award for Original Dissertation Research
1985 -- Master's Thesis & Examination Honors Award in Fine Arts, University of Kansas, Lawrence, Kansas
1984-85 -- Academic Honors Fine Arts Fellowships, University of Kansas, Lawrence, Kansas
1982-84 -- Fine Arts Endowment Scholarships, University of Kansas, Lawrence, Kansas
1980 -- NASPE Sports Photography, Michigan (1st place)
1974 -- College Endowment Award - Rockhurst University, Kansas City, Missouri
1969 -- National High Schools Poetry Competition (2nd place)
1968 -- West Virginia State Student Writer's Guild (1st place)

PUBLICATIONS - 2014 - 2015:
Seities Journal, Calgary, BC. "The Nude"
Plates to Pixels (Diffusion Magazine) - "Landscape" - Juror: Chris Bennett
Lenscratch - "What Do You Love" - Juror: Aline Smithson
Lenscratch - "What You Looked Like" l Juror: Aline Smithson
Lenscratch - "Masks and Costumes" - Juror: Aline Smithson
The Hand Magazine" - Juror: Adam Finkelston, Editor
'CIVA Visions Directory, Maine, Wenham -- 2007-8
Kennedy Publications -- The Best of America Pottery and Woodworking Artists Book 2007 (pg.64)
Photo Source Digital Truth Gallery (Block #60)
Texas Photographic Society
Baren Printmaking Forum

INTERVIEWS:
By Rfotofolio A curated resource for fine art photography "INSPIRED"
http://rfotofolio.org/2015/03/19/inspired-mariana-bartolomeo/

EXHIBITIONS: 2015:
F295 - Pittsburg, PA - "Members Salon Exhibit & Symposium" - Juror, Tom Persinger
Seities Galleru, Calgary, BC., - "The Nude" -
A. Smith Gallery - Johnson City, Texas - "BLUE" Juror: Arthur Meyerson
Art Intersection Gallery - Phoenix, Arizona - "Light Sensitive - Alternative Processes" - Juror: Robert Hirsch
Art Intersection Gallery - Phoenix, Arizona - "No Strangers" - Alternative Processes" - Juror: Carol Panera-Smith & Alan Fitzgerald
Art Intersection Gallery - Phoenix, Arizona - "All Art Arizona" -
Soho Gallery, NYC -Invitation by Professional Women Photographers - NYC - "Au Naturel"
Traveling Exhibit
National Arts Club, NYC - Invitation by Professional Women Photographers - "Whims of Weather" - Juror, Dr. Stanley Burns
(Cover Award Winner)
Texas Photographic Society - Austin, Texas - "Alternative Processes" , Juror: Christopher James
Rfotofolio - Houston,Texas/Phoenix, Arizona - "Desire", Jurors Cynthia & Jospeh Rosenthal (by Invitation)
Rfotofolio - Houston, Texas/Phoenix, Arizona - "One"
2014:
Art Intersection Gallery - Phoenix, Arizona - "All Art Open, Jurors: Carol Panera-Smith & Alan Fitzgerald
A. Smith Gallery - Johnson City, Texas - Conversations", Jurors: Lisa Robinson & Ken Rosenthal
(Honorable Mention)
Center for For Arts Photography
Fort Collins, Colorado - "Alternative Processes" , Juror: Christopher James
Darkroom Gallery, Essex Junction, Vermont - "Illumine", Juror: Robert Hirsch
Darkroom Gallery, Essex Junction, Vermont - "Masculinity"", Juror: George Awde
Kiernan Gallery , Lexington, KY - "Alternative Processes", Juror: Kat Kiernan
Griffin Museum of Photography, Winchester, Maine - "All Member's Winter Solstice Show" - Jurors: Griffin Museum Directors
Professional Women Photographers, NYC - "Endangered Species" (by Invitation - Traveling Exhibit)
Lightbox Fine Photography, Astoria, Oregon - "Alternative Processes" - Juror: S. Gayle Stevens
Lightbox Fine Photography, Astoria, Oregon - "Mobile Magic VIII" - Juror Michael Kirkoff (Award)
Lightbox Fine Photography, Astoria, Oregon - "Mobile Magic XVI" - Juror: Robert Galbraith
Lightbox Fine Photography, Astoria, Oregon - "Mobile Magic XV" - Juror: Blue Mitchell
Professional Women Photographers - NYC, NY - Board Members Choice Award
2013:
Texas Photographers Society - 26th Annual Juried Members Exhibit
Island Gallery at Texas A&M University-Corpus Christi
Juror: ELizabeth Krist, Senior Photo Editor - National Geographic
(*Honorable Mention)
PWP: IMPRINTS PHOTO JOURNAL - Professional Women Photographers, New York, NY
"Spring 2013 International Exhibit" (*Honorable Mention)
VERMONT CENTER FOR PHOTOGRAPHY -Brattleboro, Vermont, "Unclothed: The Human Form"
DARKROOM GALLERY, Essex, Vermont- "Skin"
http://www.darkroomgallery.com/ex40
PHOTOPLACE GALLERY, Middlebury, Vermont - "Seeing Myself, Seeing Others: The Art of the Portrait"
"The Magic of Light"
http://www.vtphotoworkplace.com/id208.html
BRILLIANT STUDIO, Exton, Pennsylvania
"The Holga Challenge" - Juror: Stephen Perloff, Publisher - Photo Review
2012:
ATALIER 6000 Gallery, Bend, Oregon
"Printmaking - Broadsides"DARKROOM GALLERY, Essex, Vermont - "Red"
Jurors: Brooks Jensen & Maureen Gallagher, Publishers/Editors - LensWork Magazine
THE PRINT CENTER, Philadelphia, Pennsylvania
86th Annual International Photography Competition: (Semi-Finalist)
Juror: Jennifer Blessing, Curator of Photography, Solomon R. Guggenheim Museum, New York
THE CENTER FOR Fine Art PHOTOGRAPHY, Fort Collins, Colorado - "Portraits"
Juror: Anna Walker Skillman
MINNEAPOLIS PHOTO CENTER, Minneapolis, Minnesota -
"Woman as Photographer: Documenting Life as a Woman"
Juror: Christina Chang, Asst. Curator Weisman Art Museum
"Where in the World? People, Places, Events"
Juror: Toby Kamps, The Menil Collection, Houston, TexasVERMONT PHOTOGRAPHY WORKPLACE, Middlebury, Vermont
"Personal Portraits"
Juror: Frank H. Goodyear III, Associate Curator of Photography, The National Portrait Gallery, Washington, DC
"Seeing Myself, Seeing Others: The Art of the Portrait"
Juror: Andy Bloxham
"Flight"
Juror: David Bram
http://www.blurb.com/bookstore/detail/1506334ONWARD COMPE - Philadelphia, Pennsylvania
http://compe.onwardphoto.org/mariana-bartolomeo-tucson-entrant-for-onward-comp-12/
"IMPRINTS" PWP Mid-winter edition 2011-2012
Juror: Harvey Stein
http://www.pwponline.org/pageContent/pages.php?m=2012_spring
2010 and prior:
China, Beijing -- Beijing Natural Cultural Center *
France, Limoges -- Centre D'Art en Graphique
DeWayne Youts Fine Arts-- Mexico, San Miguel de Allende, GTO, Mexico
Eleven-Eleven Sculpture Space - Washington, DC
Walker's Point Center for the Arts (x2)*-- Wisconsin, Milwaukee (*by Invitation)
Ellipse Center for the Arts * -- Virginia, Arlington
Laguna Gloria Art Museum - Texas, Austin
William Penn Foundation - Pennsylvania, Philadelphia -- *Award
The Print Center - Pennsylvania, Philadelphia -- *Award
Corvallis Center for the Arts - Oregon, Corvallis --
The Contemporary Arts Center - Ohio, Cincinnati --
Walter Elwood Museum - New York, Amsterdam --
Rensselear Newman Foundation Cultural Center, Troy, New York
Minneapolis Women's Art Center - Minnesota, Minneapolis -- *Award
The Nelson Gallery & Atkins Museum (x2), Kansas City,Missouri
Carnegie Arts Center- Kentucky, Covington
Durango Arts Center - Colorado, Durango --
Arizona Arts Commission - Tucson, Arizona
Bryn Mawr Medical Center Art Gallery (x2)Malvern, Pennsylvania (*Award)
Visions Gallery - New York, Albany
Red Dot Fine Arts Gallery,New Mexico, Santa Fe
Princeton University Medical Center Art Gallery (x2)- New Jersey, Princeton *Awards
Theresa Maloney Gallery, College of Saint Elizabeth *Awards -- New Jersey, Morristown
Upstream People Gallery (x2) - Nebraska, Omaha --
Columbia College National Printmakers - Missouri, Columbia --
Idaho State University Arts Gallery- Idaho, Pocatello,
The Cathedral Foundation Gallery (x2) - Kentucky, Covington
Kansas University Medical Center Dykes Gallery (by Invitation) - Kansas, Kansas City
Kansas arts Commission at Washburn University (by invitation) - Kansas, Topeka
National Art Quest Gallery - San Francisco, CA
Lyceum Theatre Gallery - California, San Diego
A Shenere Velt Gallery (x2) - California, Los Angeles -- *Awards
Theatre Art Gallery & Design Center, California, Los Angeles
Northern Arizona University Fine Arts Gallery for Printmaking - Arizona, Flagstaff
REPRESENTATION:
Gallery Karl Oskar -- Kansas City, MO (gko@kc.rr.com)
St. Martins' Press -- New York City, NY
DeWayne Youts Gallery -- San Miguel de Allende, Gto., Mexico
Seities Gallery - Calgary, BC, Canada
MEMBERSHIPS:
Texas Photographic Society
The Center for Fine Art Photography
Print Center
PWP - Professional Women Photographers
F295
Women in Photography International
Griffin Museum of Photography
LensCulture98 - New Orlean Photographic Arts
Minneapolis Photo Center
The Print Center
Art Intersection Photographic Arts
Nature Print Society
Baren Printmakers Forum
www.facebook.com/mariana.bartolomeo.9
https://www.flickr.com/photos/mbartolomeo/sets/
www.instagram/virtustudio58

Women In Photography International Charter Member


Mariana Bartolomeo, Tucson, Arizona, USA
marianabartolomeo1@gmail.com
www.Mariana-Bartolomeo.com (website under construction)

©Copyright for all images remains the property of exhibited photographer, and promotional use for Women In Photography International. All inquiries regarding use of and purchasing image use rights must be directed to the photographer.

File uploaded 6/15/2015


Aloma, Alpert, Alt, Asimow, Balcazar, Bartolomeo, Bartone, Bauknight, Berger, Bigbee, Biggerstaff, Blair, Burns, Carr, Clendaniel, Connelly, Corday, Dean, Dooley, Ebert, Ferro, Flamer, Gates, Squires, Goldberg, Gottlieb, Greenblat, Henry, Hofkin, Jacobi, Jacobs, Jentz, L'Heureux, Jimemez, Keller, Kim-Miller, Kitchen, Lee, Madison, Maltese, McLemore, Meiser, Meltzer, Miller, Money, Neroni, Ohman, Olin, Pettit, Pinkerton, Poinski, Press, Pulga, Richards, Rink, Roter, Schneider, Siegfried, Silverman, Simonite, D. Stevens, J.Stevens, Stewart, Taylor, Temmer, Terry, Trenda, Tuggle, Vanderford, Waage